"It took just a month for this disease to turn my child's life upside down.

He vomits and complains of his throat burning, he can barely eat. He mostly sits dull and lifeless.

Since his birth, he has never even seen what a hospital looks like and now, he is confined to the 4 walls of this hospital room,

fighting a deadly cancer.

He is just a 5-year-old boy, and I wish it was me instead." - Sukanya, mother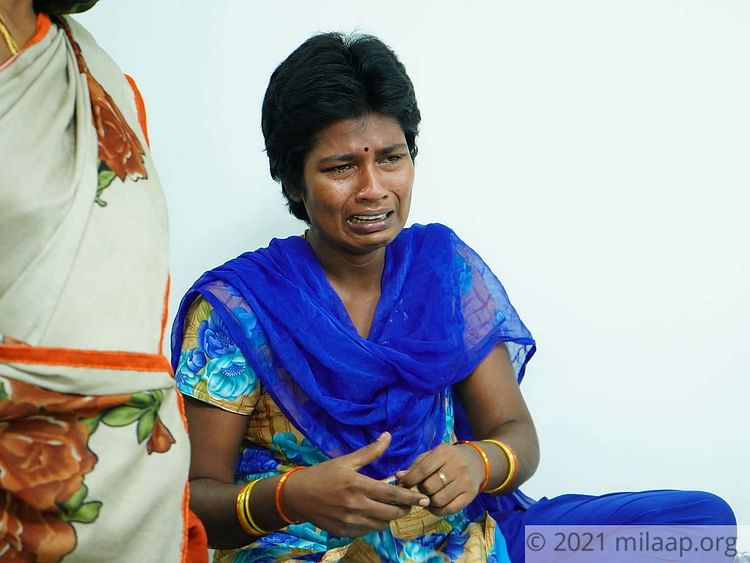 The diagnosis left them shell-shocked and in disbelief
Last month, Manohar noticed a small lump on Sathvik's armpit and took him to the local doctor for consultation. When the prescribed medicine didn't work and the swelling seemed to have enlarged over the next 5 days, he took him to the hospital where a sample of the mass was taken for testing. The diagnoses left Manohar and his wife, Sukanya shell-shocked and in disbelief.


"When we heard that Sathvik has cancer, it just didn't make sense to us. Our child, who has never shown even a single symptom of illness, was suddenly fighting a battle against cancer...we just couldn't believe it." - Sukanya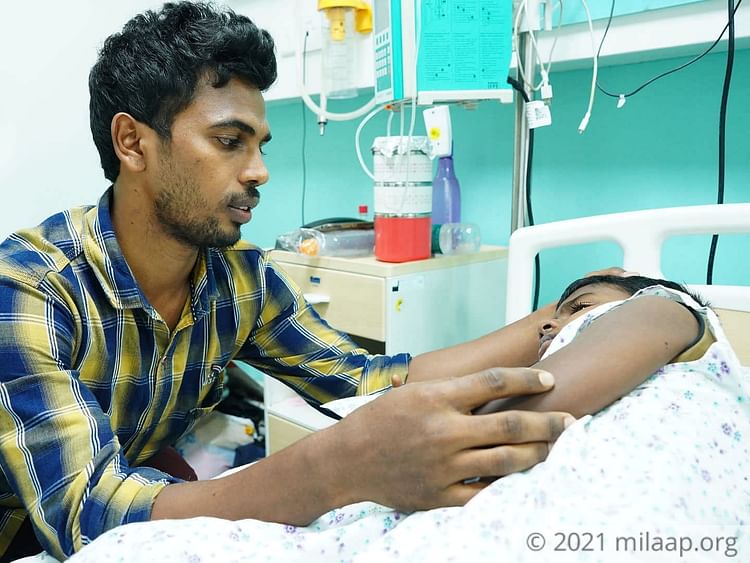 He needs chemotherapy to survive but Manohar can't afford it
Sathvik suffers from Hodgkin lymphoma, cancer of the lymphatic system. As the cancer progresses, it limits the body's ability to fight infection. The little boy needs 6-8 months of chemotherapy to survive this disease but his parents are struggling to keep up with the expenses.


"As soon as he was diagnosed with cancer, we were asked to immediately shift him to Chennai for his treatment. Without a second thought we boarded the next bus to Chennai. We barely had any money or clothes, we just rushed him here to save him. But we didn't know it would cost so much and will take such a long time.

What I make in a month is what he needs on a daily basis.

I will never be able to afford it." - Manohar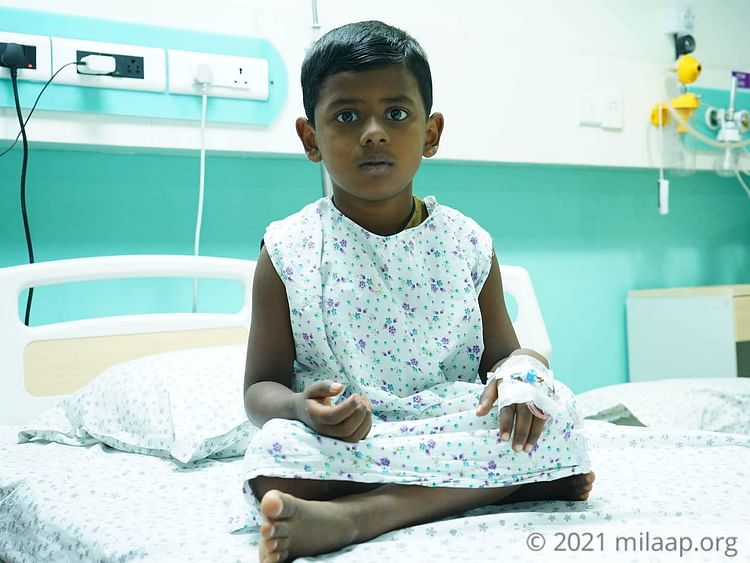 He needs your help
Manohar works as a daily wage labourer and Sukanya is a homemaker. They have a 3-year-old too who is currently at his grandparent's house. Manohar's income is just enough to put food on the table for his family. He can't afford his child's cancer treatment.


"I borrowed money to start his treatment but it is not enough to keep going.

I am failing to save my son and I am afraid to lose him to this deadly disease. Please help me save my son.

"- Manohar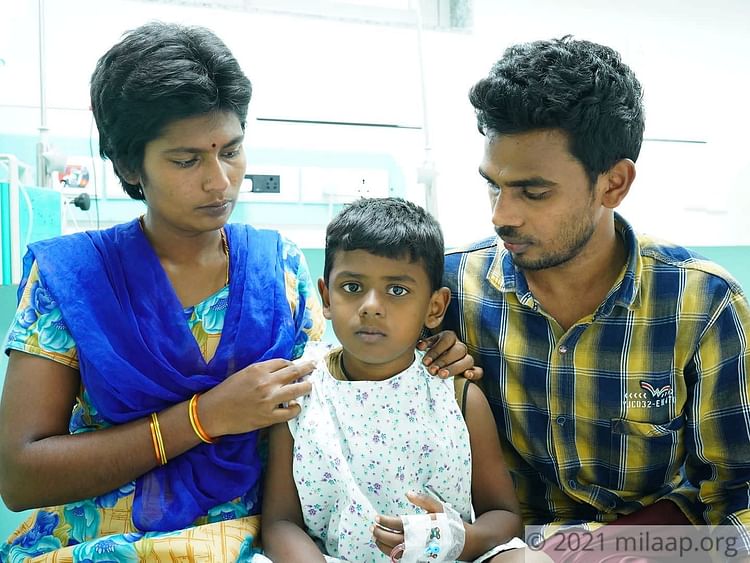 You can help save little Sathvik. Your generous contribution can help Manohar afford the cancer treatment. A little help can go a long way. Click here to donate.