I used to be very tired after work every day but my children would make it all go away. They would come smiling at the door to receive me and we would have the dinner together. But in the last 6 months, our life has turned completely upside down.
Nagaraju is a daily wage labourer and Maheshwari looks after the work at home. They have two lovely children who go to school and are the soul of the house. But everything changed the day they found out that their younger son Madhan has a blood disease. A disease that can take away their Madhan if they can't afford their son's treatment.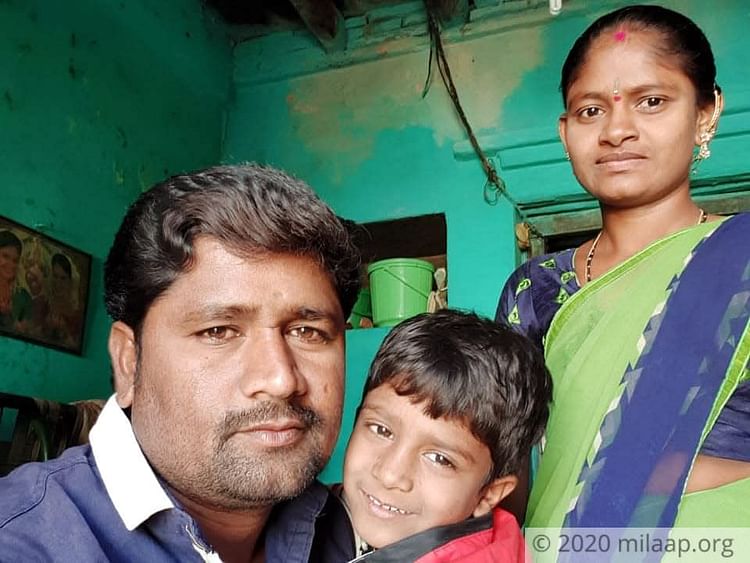 Madhan is suffering from Aplastic Anemia, a rare and serious blood disorder in which the body stops producing enough new blood cells. The condition leaves the person fatigued and more prone to infections and uncontrolled bleeding.


"He bleeds while urinating and gets so scared that he cries inconsolably. He is just 6 and doesn't understand what is happening to him. He keeps asking when he is going to get better and we say very soon and try to distract him. Doctors said his bone marrow is damaged by 80% and that only a transplant can save him." - Nagaraju, father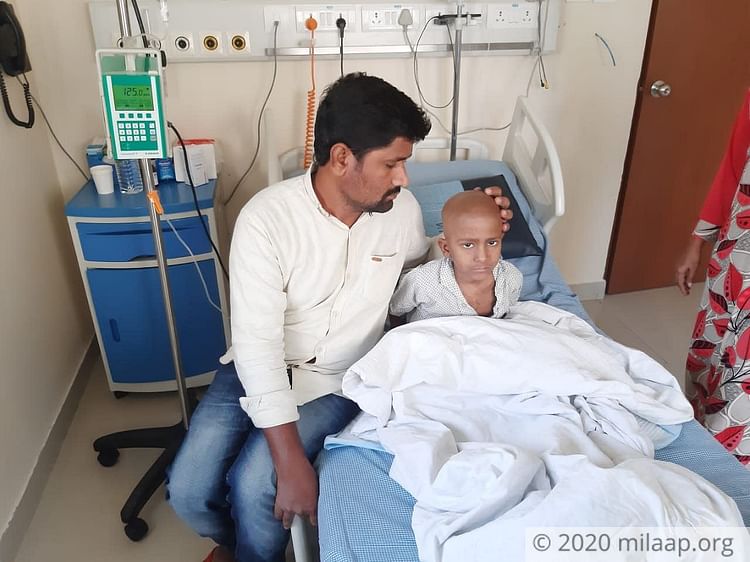 "We thought it was just a recurrent fever. We took him to the local doctor several times and the medicines worked too but within a few days his fever would come back... and all this while, almost for 6 months, my son was silently suffering from such a dangerous disease." - Maheshwari, mother.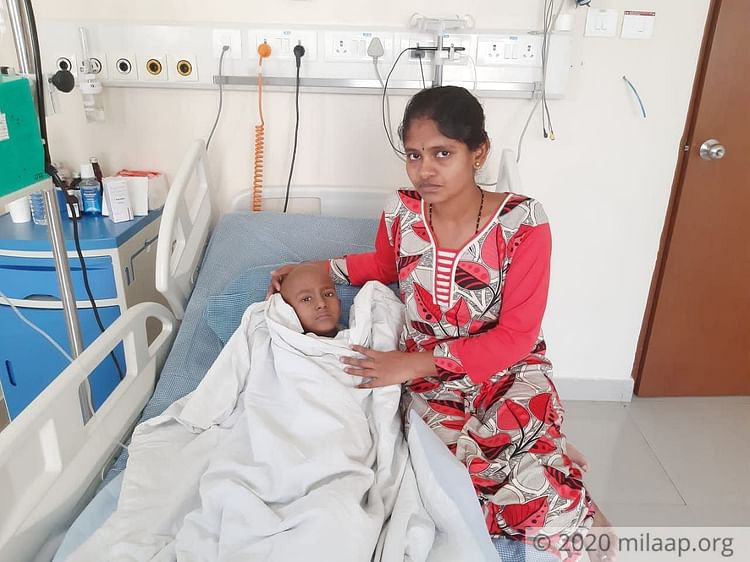 A few minutes late and we would have lost him
"He was becoming weaker by the day and by the time we took him to a bigger hospital, his blood levels were severely down. A few minutes late and we would have lost him, the doctor said. Now we live in continuous fear of losing him." - Maheshwari.

Madhan was such an active child. He loved playing cricket with his brother outside and he loved going to school with his friends but now, he is so weak that he can't even wake up from his bed anymore. He trembles if he tries to walk and has a continuous fever of at least 104 degrees. Only a bone marrow transplant can put him out of this misery.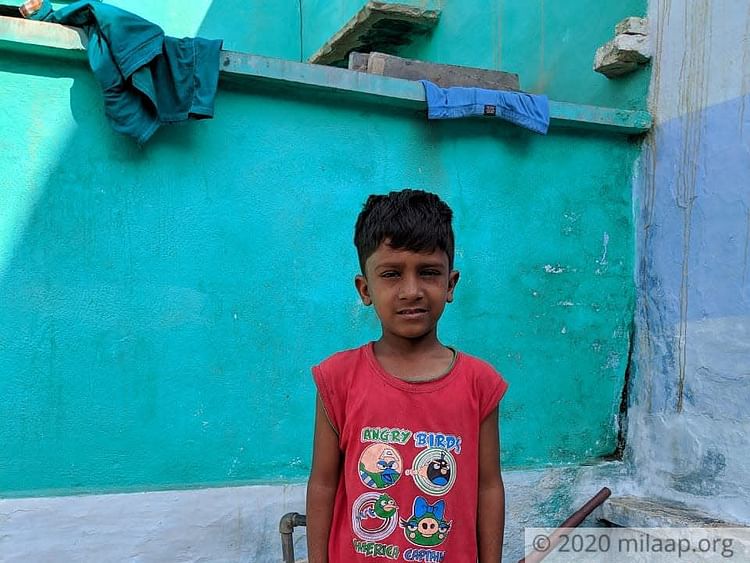 "What I earn in a day is what we, a family of four, eat. I am a shepherd and don't earn more than 300 rupees a day. I can't even think of a way to afford the 20 lakhs required...how will I arrange so much?" - Nagaraju
Only you can help save Madhan. Click here to contribute.