For the past few weeks, Mohan has been walking around in a daze. The words 'hole in his heart' have been ringing in his head every waking hour, but this poor father is absolutely helpless.
"It's now or never. For two weeks I tried arranging the money needed for the procedure, but I failed.

Now the doctors are saying if he doesn't get his surgery this week... my baby is going to die. He's our first child, our only child! If anything happens to him...

"

— Mohan, father, breaking down



Mohan's baby, little Dhakshwanth, is only 4 months old. He hasn't even had the chance to live his life yet, and he's stuck in the ICU fighting for it. You're his only hope now.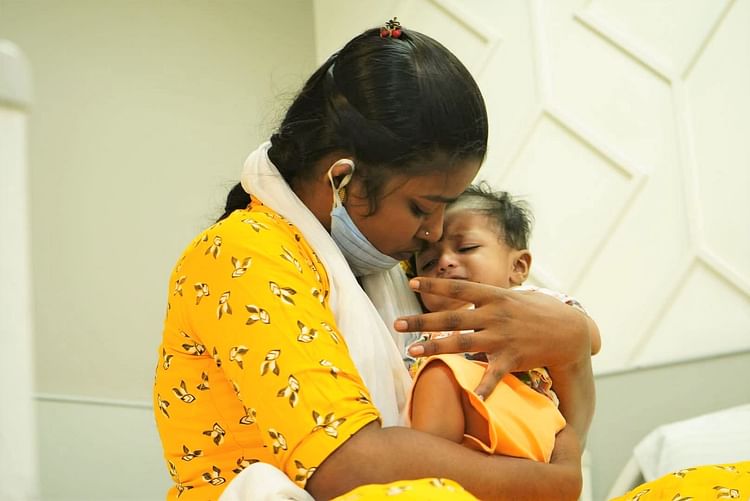 When little Dhakshwanth first developed a terrible cold, his parents were worried. But they were still optimistic, sure that a quick trip to the local clinic and some medicines were all he needed.
"Nothing worked, though. And Dhakshwanth started having more and more trouble breathing. One evening he was nearly gasping!

They thought it might be that he had a really narrow wind-pipe, so they did an X-Ray to confirm. But we ended up discovering a hole in his heart!

It wasn't clear from the scan exactly how serious it was, but they did say there was a possibility he would need surgery to survive!

I don't want to lose my baby.

"

— Kritika, mother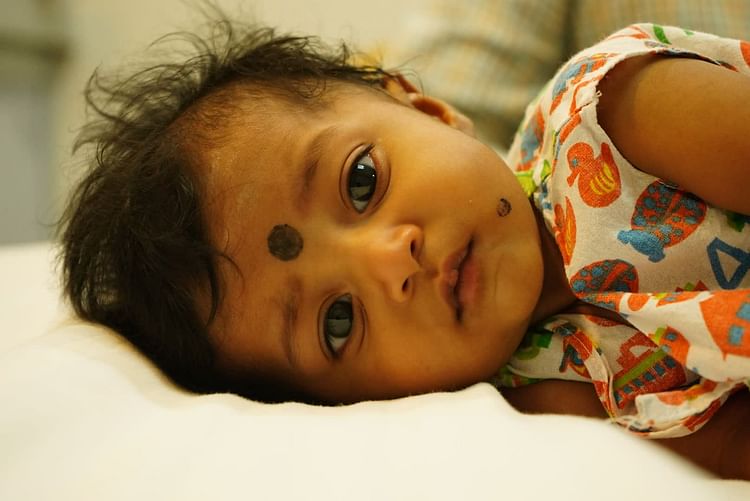 The hole in his heart is killing him, it cannot be left alone any longer
Mohan immediately took his son to a bigger hospital to find out how bad his condition was. Unfortunately, the doctors confirmed their suspicions. The size of the hole in Dhakshwanth's heart was so big that not only would he need surgery to fix it, he would need it immediately. Even the slightest delay could prove fatal for the little one.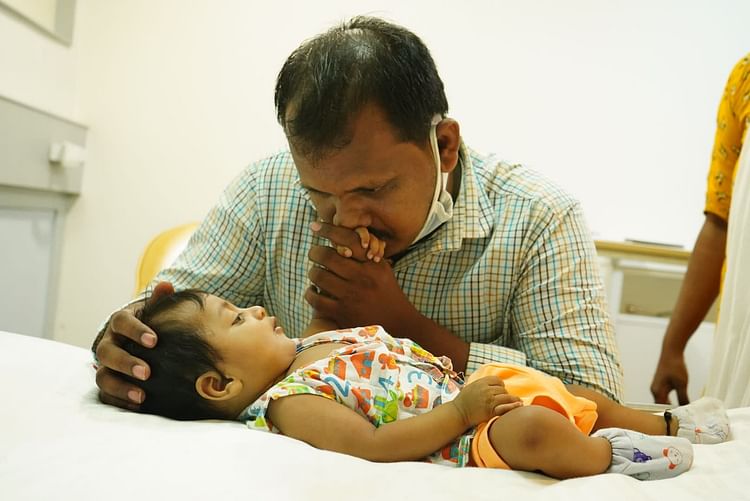 He tried his best to save his son's life, but...
"I'm just a private employee; I live month to month, barely making enough money to provide a roof over my family's head and food on their plates. I've never really had any savings, but what little I did got wiped out during the pandemic because I lost my job. Still, I tried my best to gather the money they said it would take for Dhakshwanth to get his surgery.

For weeks I've been asking everyone I know to lend me the money, promising them that I'd return it as soon as possible, but all the people I know are like me too! They're also struggling because of the pandemic, they can't spare even a penny for me!

I don't know what to do anymore!"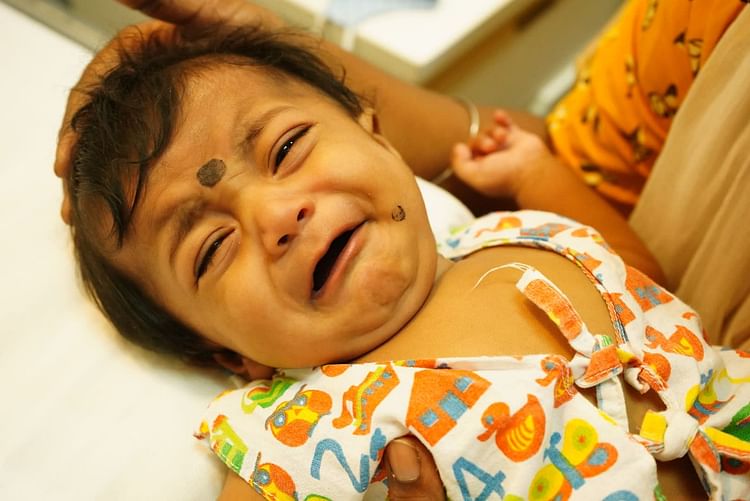 This baby is running out of time, you're his only hope
He hasn't even turned 1 yet. If something were to happen to him at such a young age, it would be an unspeakable tragedy. But you can prevent this and stop such a horrible thing from happening. You have the power to donate.