"Everytime she sees me cry, she tells us to take her back home. She says she doesn't want to see me like this, and she doesn't want the treatment. Even at just 6, she understands we are struggling to gather every rupee. But left like this, her cancer will spread and kill her!" – Sayeda, mother, breaks down.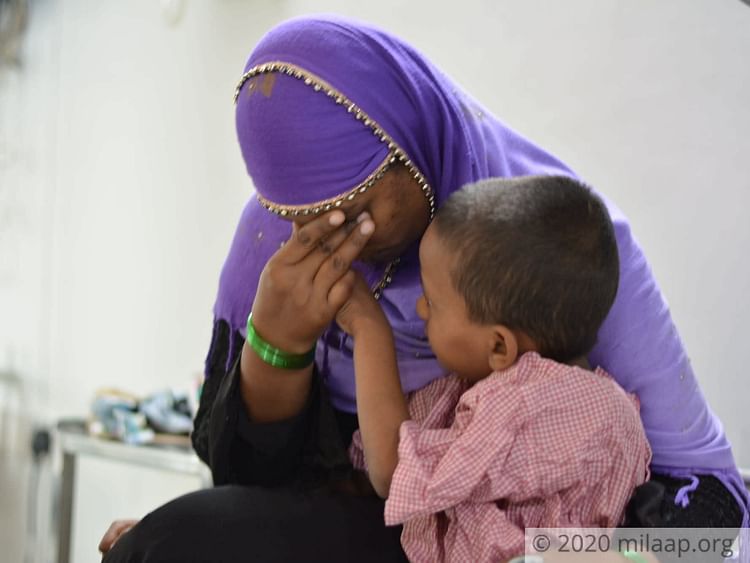 Amidst the pandemic, they took her to the city with a heavy heart
While her sister went out to play at every given chance, little Zoya always stayed back home. Although she ached to go out and play sometimes, she did not have that kind of energy. Nobody knew that her weakness was because of blood cancer.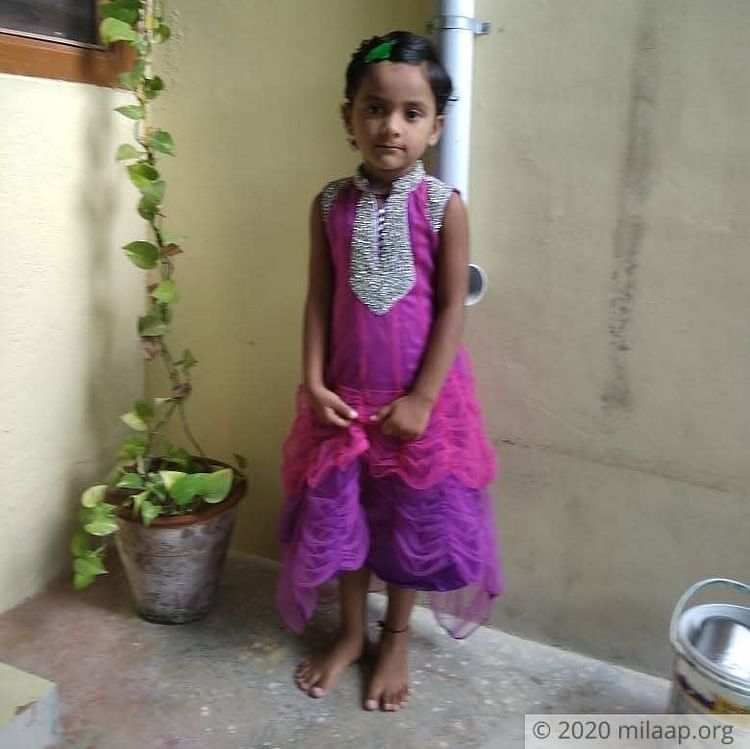 "Two months ago, she fell sick all of a sudden. Her temperature rose, and she vomited all she ate, and couldn't drink even water. No medicines worked; no amount of glucose could help. It lasted for a month and her platelets decreased drastically. The doctors suspected cancer and referred us to a hospital in Bangalore. Traveling amidst the lockdown with such heavy news in our hearts, was devastating. Every time we told the authorities we were stopped by that our daughter had cancer, we broke down." – Sayeda, mother.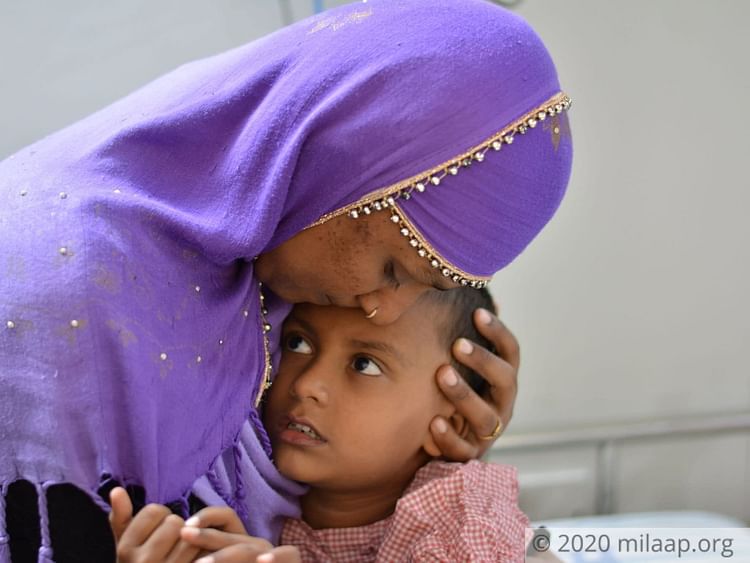 Following a bone marrow test, little Zoya was diagnosed with B cell Acute Lymphoblastic leukemia - a cancer of the blood and bone marrow which, if left without treatment, could be fatal. She was admitted for 23 days, since her condition then was critical. Soon, chemotherapy – the only way to save her from cancer, began. Since then, Zoya and her parents have been visiting the hospital every other day.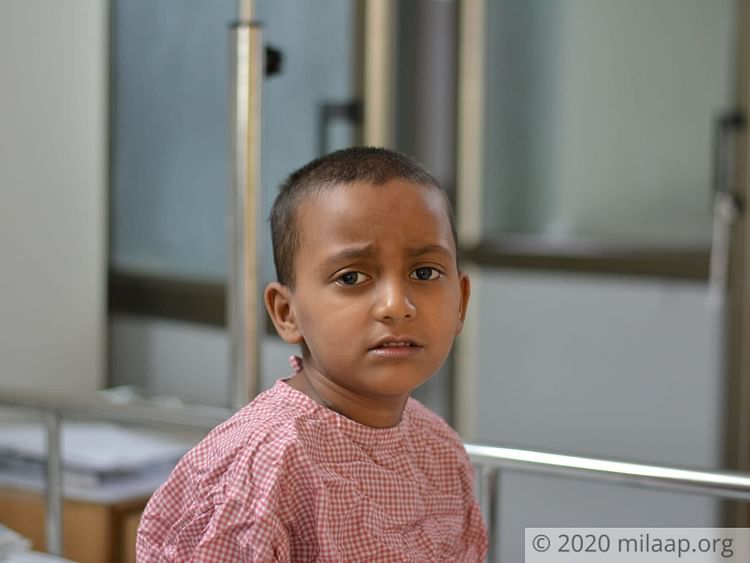 We've been asked to vacate the colony, we have nowhere to go
"We are from a village in Andhra Pradesh, and we haven't gone back in two months. We did not know we'd be staying for so long. All we have with us are the clothes we travelled in. We received help from some, who lent us a house to live in, and gave us enough ration to feed ourselves. But seeing us travel to and fro to the hospital has scared the members of the colony there. We've now been asked to vacate, and have nowhere to go in this unknown city." – Karamulla, father.

Zoya is currently undergoing the second cycle of her chemotherapy. There are four more cycles, followed by a year's treatment left, which will cost 7 lakh rupees. But the parents can't afford it.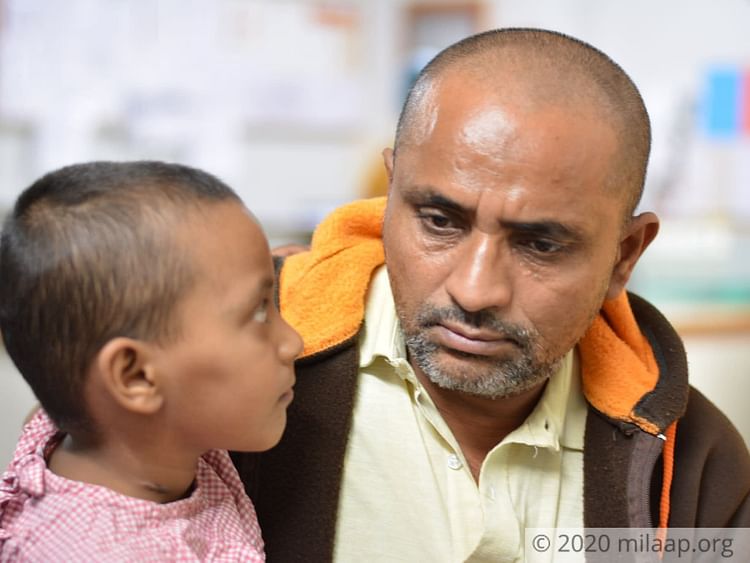 With no job in hand, and their savings exhausted, they are afraid they'll lose their daughter
Karamulla worked as a driver and Sayeda washed clothes and vessels in houses nearby, for a living. They earned no more than Rs.6,000 a month, till the pandemic struck. Now left with no jobs, and having exhausted the little they had saved up for their daughters, they are helpless. They want to save her but don't know how.

With your help, 6-year-old Zoya, who wants to be a teacher some day, can defeat her cancer and chase her dreams like the kids her age.