"In 10 days, just 10 days, our whole life turned upside down. How did we not know that his condition was so serious?

I could have saved him maybe

...now, with every moment that passes by, I move closer to losing my son." -Venkataramana, father

10 days ago, Lokesh suddenly lost his appetite and started vomiting even the little food he ate. It didn't seem to be a big problem and the parents thought it might just be some indigestion. But each day his pain increased. He started falling so weak that he didn't even have the energy to explain what was happening to him. He couldn't sit, stand or even swallow water.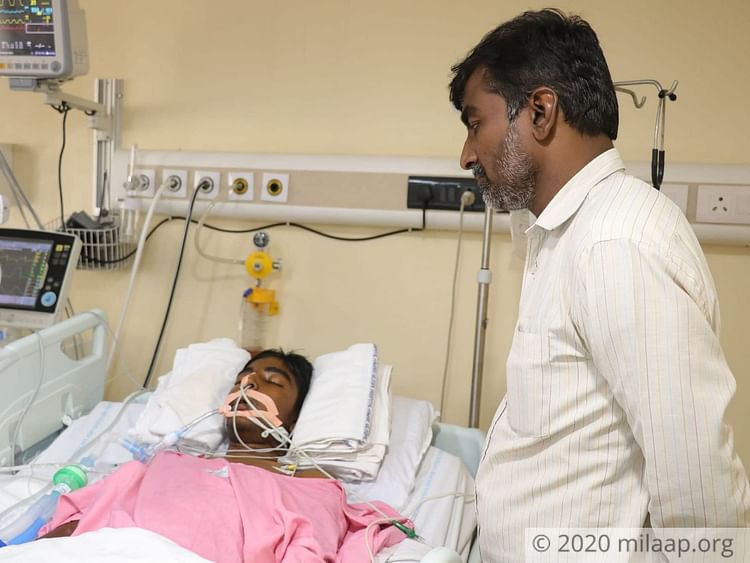 "Please make it go away" - his father fears those might be his last words
After visiting 5 different hospitals with their sick child, these parents found out that it was not just some indigestion. His liver is failing and his condition is so critical that they don't even have time to process their situation or their feelings.


"Soon he was put on the ventilator. Now, he is just lying there in the ICU unconscious. The last thing he said to me before falling unconscious was '

Papa, I don't feel okay and I don't know what it is but please make it go away'

I don't want...I don't want them to be his last words. I don't want to lose him." -Venkataramana
His mother can save his life
"At least I know what is going on but my wife, she has no idea what is happening to her son. She keeps asking but I fail to explain.

How do I tell her that our son might...that he might never wake up again.

" -Venkataramana

Lokesh needs a liver transplant in the next 24 hours. His mother, Laxmi, is ready to donate her liver to save him. She doesn't understand what is happening but believes that soon her son will be home. But they are struggling so much financially that this transplant seems impossible to them.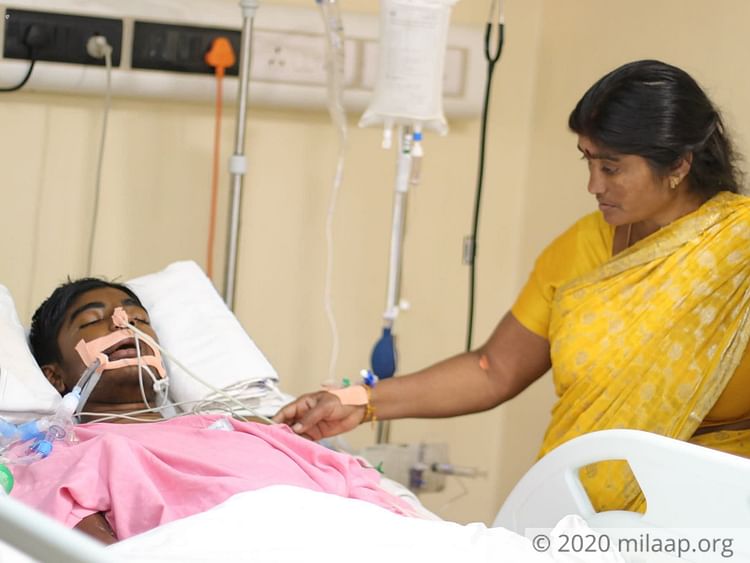 I will never be able to afford so much in such a short time
"I am the only one who managed to study till degree and get a decent job in my family. Everything was getting better. I was thankful to God for a better life but I am just a small accountant. I will never be able to afford 25 lakh rupees in such a short time. I am failing to be a good father." -Venkataramana

They were just like any other middle-class family. They faced financial crunches every now and then but they were confident they could overcome anything together as a family. But this, it shook them from the core. Just within a few days, even after spending every penny they had, this family is on the verge of losing Lokesh. They are completely devastated.

Only you can help. Click here to contribute.