"Every day I visit the hospital hoping that today my daughter might open her eyes, but it's been a week now and she is lying there in the ICU bed, unconscious, with all kinds of machines attached to her. It's painful to watch her like this. She used to be such an active child and look at her now…"
-Munireddy, father
On the evening of 21st May, Likitha fell severely sick. She had a very high fever and suffered from recurrent seizures. By the time they rushed her to the nearest hospital, she lost consciousness. Soon, she was diagnosed with a life-threatening brain infection.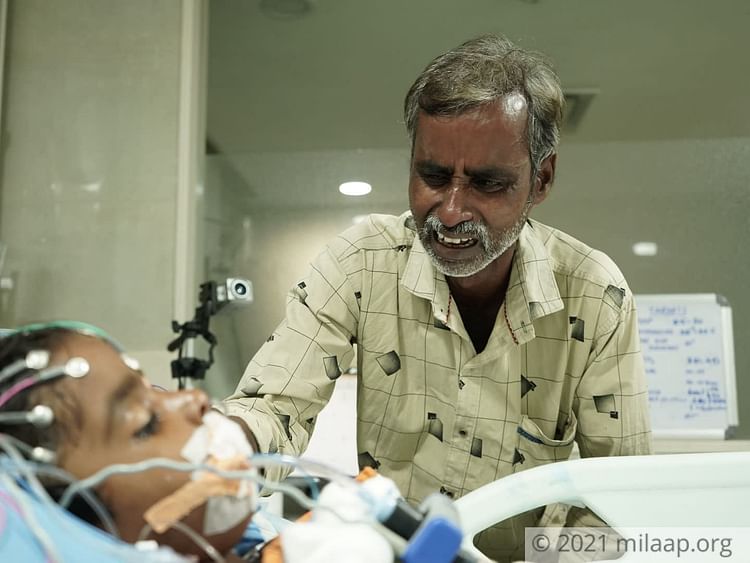 They had to rush her to Chennai in the middle of the night
"As soon as they found out about the infection, she was taken to the ICU and was put on ventilator. The very next day we were asked to take her to a bigger hospital in Chennai as they did not have the equipment to treat her. They told me that she had a severe brain infection and her life was at risk. I still can't understand how did all of this happen to my healthy child, who has never been to a hospital for anything before." -Munireddy

5-year-old Likitha suffers from acute encephalitis, a brain infection. It is caused by rapidly developing inflammation of the layers of tissue that covers the brain and spinal cord.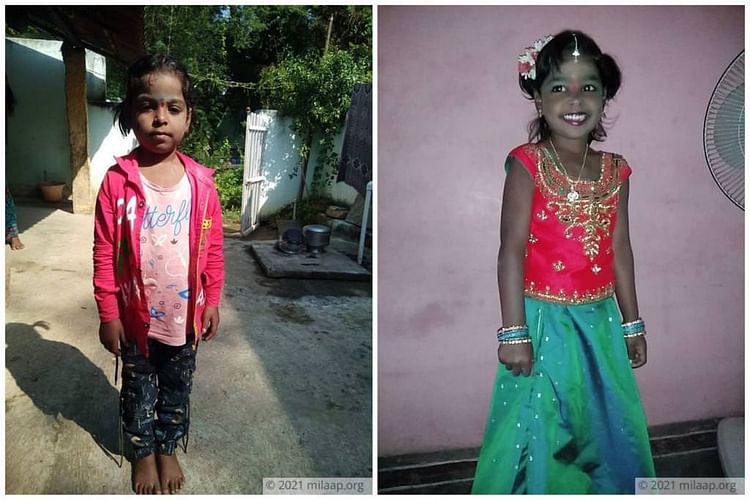 She needs ICU care to survive but her father struggles to afford it
Likhitha needs to remain in the ICU for at least the next 10 days to recover but her parents cannot afford it. They have exhausted every rupee they had and are running pillar to post begging everyone they know for help.


"We have already stretched ourselves beyond our capacity. I am just a farmer and no one I know is financially strong enough to help us. We need lakhs of rupees. Where will a person like me bring so much money from? You are our only hope. Please help me save my daughter!" – Munireddy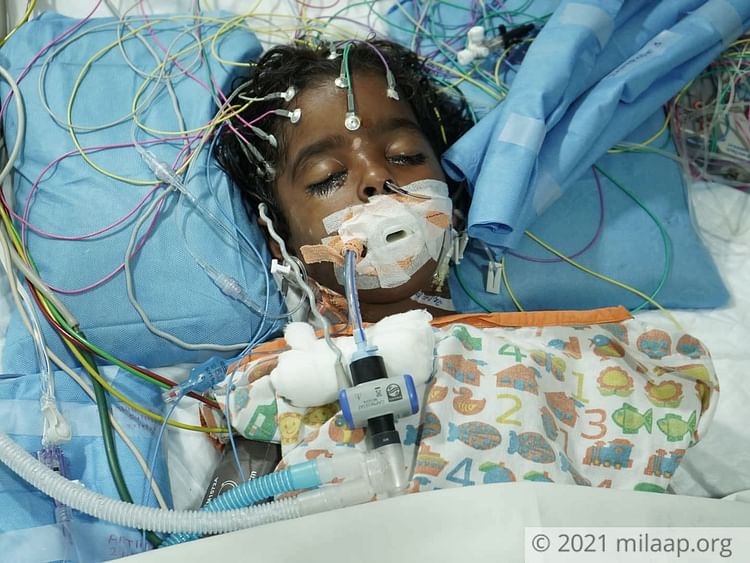 Her mother desperately waits for her at home
While Munireddy, along with his brother, is looking after things in Chennai, Likitha's mother, Bhargavi, is desperate to see her daughter. She is back in Tirupati (Andhra Pradesh) waiting for her daughter to come back home safe and sound.


"I fear to show Likitha on video call to my wife, she is not here and the sight of our daughter like this will break her. So I lie to her, saying that I am not allowed to meet Likitha much and that she is doing okay. If anything happens to Likitha, I won't be able to forgive myself. I am failing to protect my child. I am failing to keep my promise to bring Likitha back home, safe and sound." -Munireddy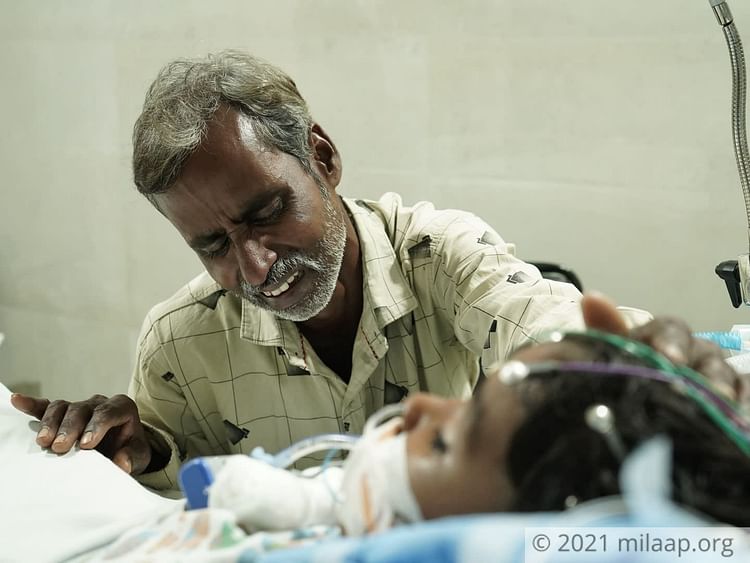 You are their only hope. Your generous contribution can save little Likitha from this unfortunate fate and unite her with her family once again. She is just 5 and has her entire life ahead of her. Please help her. Click to donate.