Laxman Dash would do anything to feel that rush of adrenaline again. He misses the thrill of swinging the bat in his hand, and scoring straight fours and sixes. Playing cricket is what gave him utter joy. He would have even sustained a broken hand or two, if it meant that he could get back on the field after he had recovered. But that doesn't seem like a possibility, at least not for a while.

In an unfortunate turn of events, Laxman was diagnosed with Acute Lymphoblastic Leukemia, a type of blood cancer, earlier this year, that forced him to put his dreams on hold. He hails from a poor background, and his parents have no way to afford the chemotherapy he needs to survive.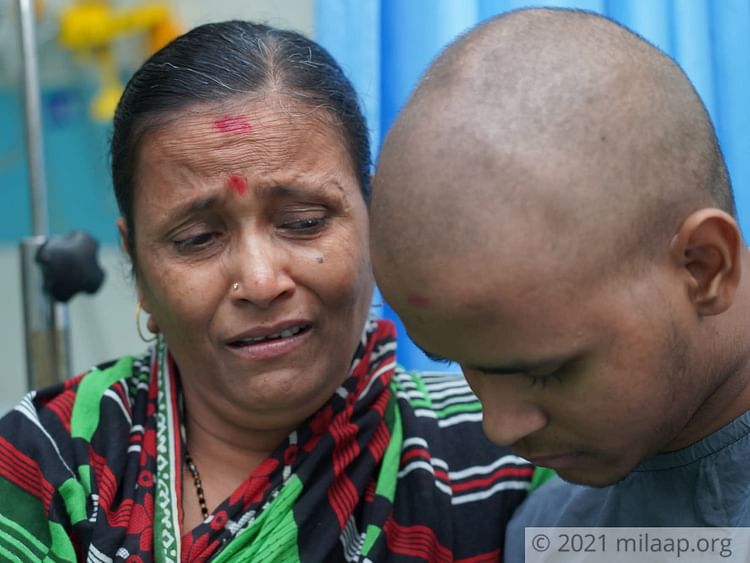 They thought it was just typhoid
16-year-old Laxman's life revolved around his studies and playing cricket. But when he was just gearing up for his intermediate studies, his life turned upside down. In January, earlier this year, he developed a high fever that lasted about 12 days, before his worried parents rushed him to a local hospital in their town. They had always known their son to be active and high-spirited, so his falling ill so suddenly had scared them out of their wits.


"I can't remember the last time Laxman had been sick. He has always been energetic, and you would usually find him running around and playing cricket with his friends. But then, one day, he complained of body ache and feeling really weak. Upon doing some tests that the doctor had recommended, we learned that Laxman had contracted typhoid and needed to be admitted immediately. 4 days later, he'd gotten much better and was discharged, but little did we know that it was something else entirely…" - Jayanti, mother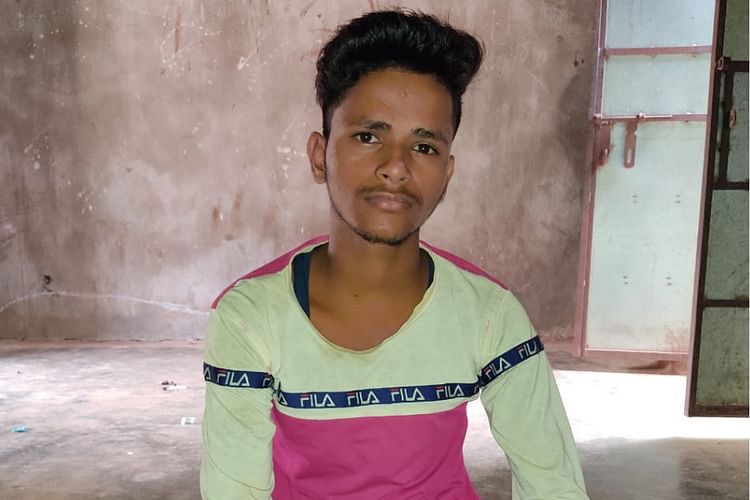 When his symptoms became severe, they knew something was wrong
Just days after he had been home from the hospital, Laxman had been having lunch when he started bleeding profusely from the mouth. Despite efforts, the bleeding didn't stop, and Laxman was rushed to a bigger hospital in Bhubaneswar, Orissa, some 80 kilometers from where he lived.


"I couldn't even grasp what was happening. He'd just gotten out of the hospital after recovering from typhoid, and was doing completely fine. But only a few days later we were running to another hospital, and this time, our fears had intensified. On one hand, we were worried about our son; he'd bled a lot and we didn't know what to expect. On the other, we were short on finances and anxious about how much the expenses would be for this hospital visit. But never in my worst nightmare did I ever imagine that my son was suffering from a dangerous disease. When the doctor told me Laxman had cancer, I felt like my whole world had fallen apart."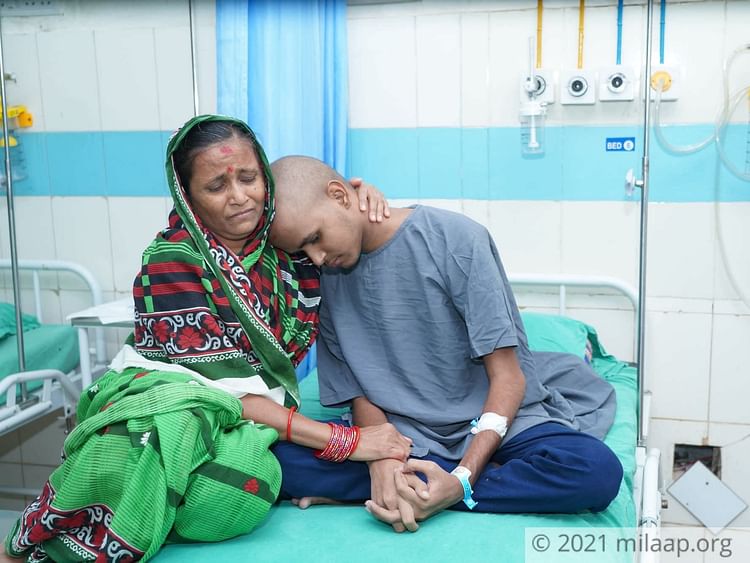 He needs prolonged treatment to survive, but his family cannot afford it with their small income
Laxman needs to be administered 6 cycles of chemotherapy, of which he has already received one cycle. But to continue the treatment, he needs INR 10 lakhs. His father, Radha Charan Dash, is a farmer and the sole breadwinner of the family, while his mother, Jayanti Dash, is a homemaker. They managed to gather about INR 1.5 lakh, from savings and from selling some valuables, to pay for his chemotherapy, thus far. But they have no way to afford the rest of Laxman's treatment.


"All Laxman has ever wanted to do is study well, play cricket and get a good job in the future, so he can help support his family. His mother and I have worked hard all our lives to provide our children with everything they'll ever need. Our son needs us, but our family is poor and we don't have the money to pay for his treatment. He has his whole life ahead of him, and I don't want to give up, knowing that there is a way I can save my son from this deadly disease. Please help me" - Radha Charan, father
They have no one else to turn to for help but you. With your generous contribution, Laxman will be able to beat cancer, go back to playing cricket with his friends, and continue his studies. Click here to donate!