Chetan was a super active child whose smile could win anyone's heart in seconds. His love for shiny things was neverending and his mother would get tired of following him around while he crawled. When he took his first step, everyone in the house joked about how it would be impossible to catch him. But now, the little child is fighting for his life in the ICU.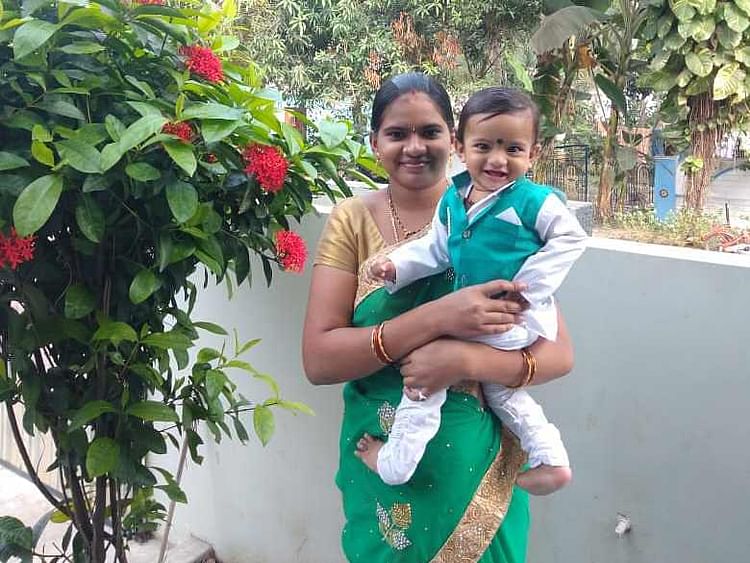 An old picture of Chetan and Santhi
He wasn't crying, he wasn't moving and it froze me to death
On February 20, 2021, 11-month-old Chetan fell from the bed, hitting his head hard on the ground. The impact of the fall was so severe that it broke the baby's skull, leaving him unconscious.


"I put him on the bed and went to the kitchen to get some water. When I re-entered the room, I saw my baby at the edge of the bed. Before I could reach him, he fell. He wasn't crying, he wasn't moving and it froze me to death. The next thing I know, he was lying on the hospital bed unconscious fighting, for his life." -Santhi, mother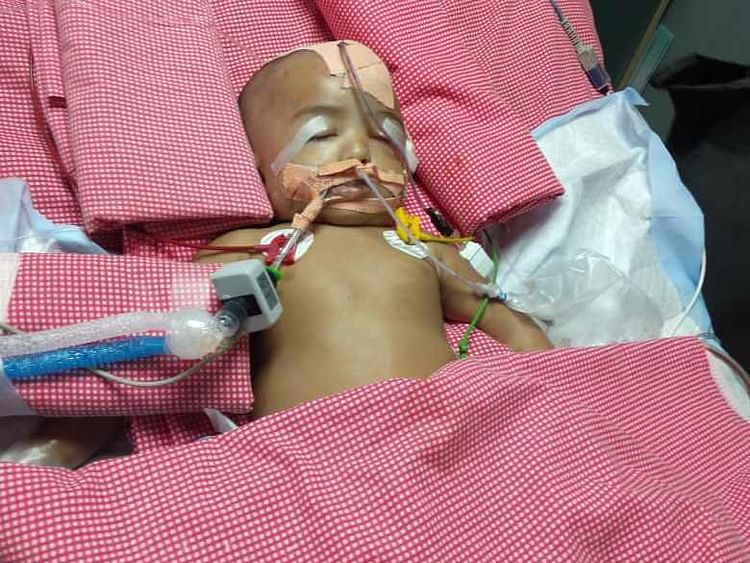 His eyes are wide open but he doesn't look alive
Chetan suffered a severe head injury with internal bleeding. He had to undergo urgent brain surgery. But the surgery is incomplete. His bone flap (part of his skull) has been removed and can only be put back once the internal injury has healed completely.


"Although his eyes are wide open, he doesn't look alive, he just stares at the ceiling all the time.

Doctors say he is getting better each day; just a few days more and he will be back to normal. I can't wait for that day to come.

I want to see him smile again, crawl again and walk again. I don't want to lose him." - Balaji, father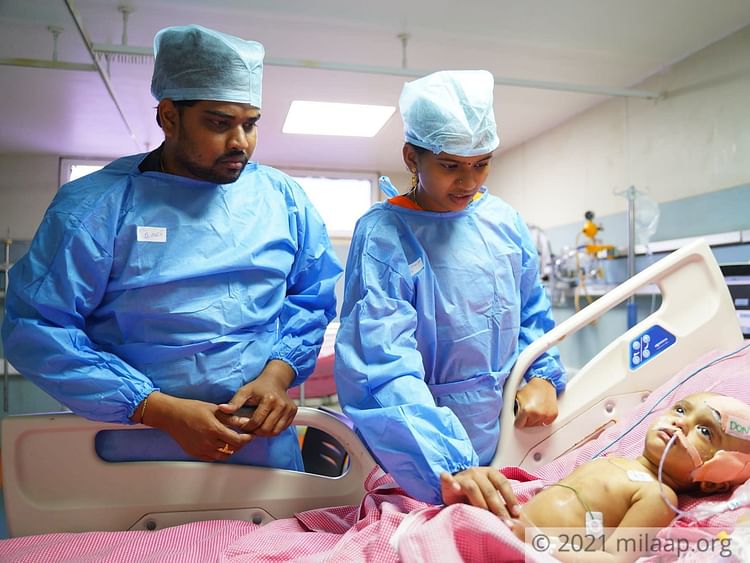 2 more weeks and they can take him home but...
Chetan needs to stay in the PICU to heal the injury and a second surgery to completely recover.

Balaji works in a small company as a salesman, earning just enough to run the house. It is impossible for him to afford the surgery and treatment. He has exhausted all his resources and is running from pillar to post, begging everyone to save his son.

You can help.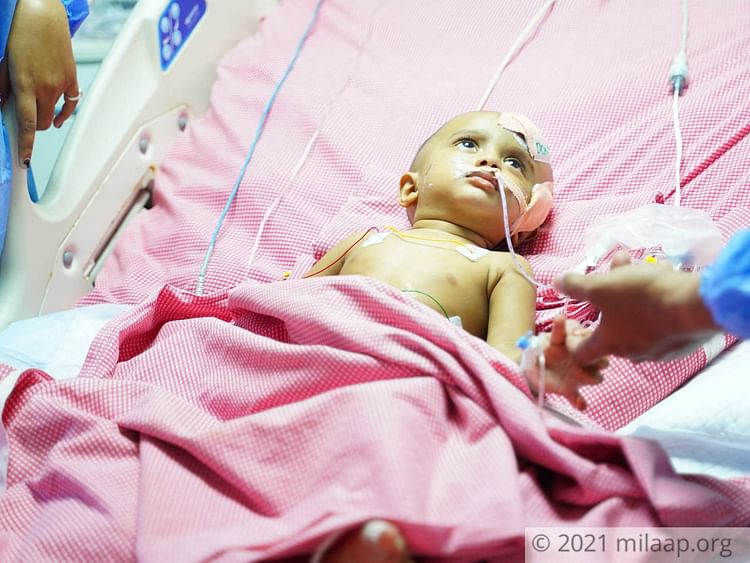 Chetan will turn One on the 26th of March and all these parents want is to take him home safe by then. It is possible, but only with your support. Your contribution can save this baby's life. Click here to donate.