"She is just 3 and she is fighting cancer! How is this possible? She is so small, this shouldn't be her life…," - Ram, father of 3-year-old Kumkum.




You can sense the failure and the grief in Ram's voice. The sense of failure a father has when he is unable to fight for his daughter. Kumkum has a rapidly spreading cancer - she needs urgent chemotherapy or her parents won't be able to save her.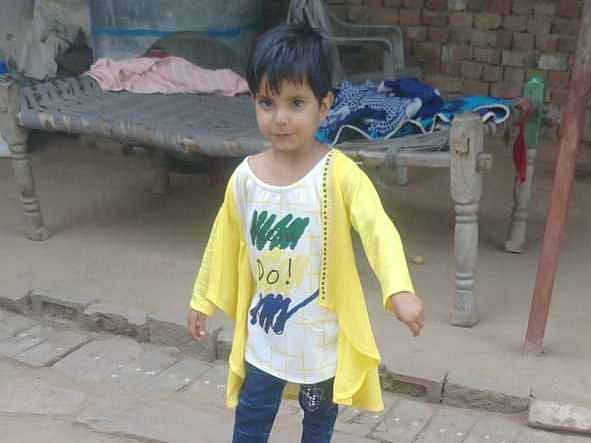 Just 2 weeks ago, they didn't know that little Kumkum would be fighting death
Ram and Mamta have been really worried about Kumkum's health for the last one month. She has been having recurrent fever and stomach aches. They had taken her to not one but several doctors in their hometown in Uttar Pradesh. But only 15 days ago, a scan report revealed that their 3-year-old has a cancerous tumour on her pancreas.

"Doctors in my hometown advised me to take her to Jaipur. There I got another rude shock. My daughter's cancer is aggressive - it is spreading rapidly to her liver and her bones!" - Ram, father.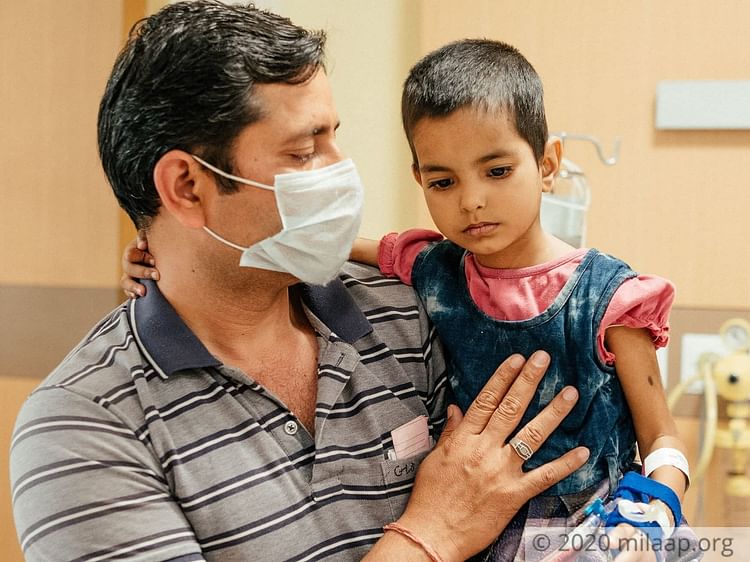 Kumkum needs chemotherapy for the next two months and then a surgery that will finally rid her of the tumour and save her life.
She has lost 9kgs in 15 days - what more does she have to endure?
The rigorous chemo has taken a toll on the little girl's frail self. She hardly eats now - her mouth is full of ulcers. Even drinking a sip of water burns her mouth. She has lost 9kgs in just two weeks, she can hardly get up from her bed. Her parents have to carry her everywhere she goes.

"Sometimes she wakes up in the middle of the night. She says her stomach is aching. She hides her face in my lap and whimpers in pain. That sight... it just breaks my heart. How long does she have to bear all this? Is there no end?" - Mamta asks with tears in her eyes.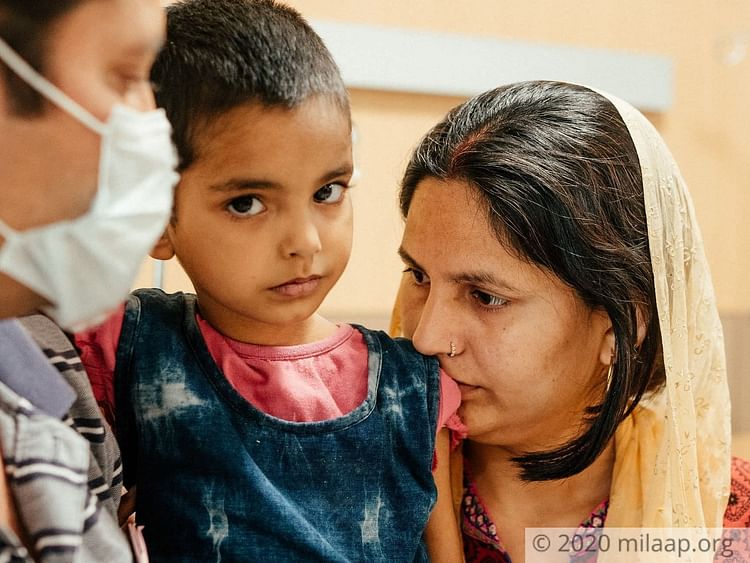 With their two daughters (6 and 1) at home and the money they had running out with each passing day, these parents don't know if Kumkum will ever go back home.


"Only last year, I had opened a hardware store after taking loans from moneylenders. I'd only just started to make profits, and we were happy in our small world. But now everything feels like a dream. I need about 10 lakhs to save Kumkum, please help me," - Ram, father.
Click here to donate