He had been yelling at me for days after I gave birth to our child. He kept calling me names, threatening to hurt me. He had wanted a boy... I gave him a daughter. So when he said one morning 'I'm going to go find a job, so we can take care of her', I was overjoyed.
But that was the last time I saw my husband. It took me weeks to realize he wasn't coming back. I was shattered. In that moment of darkness, I just wanted some happiness in my life.
So when the time came to name my daughter... I named her "Khushi"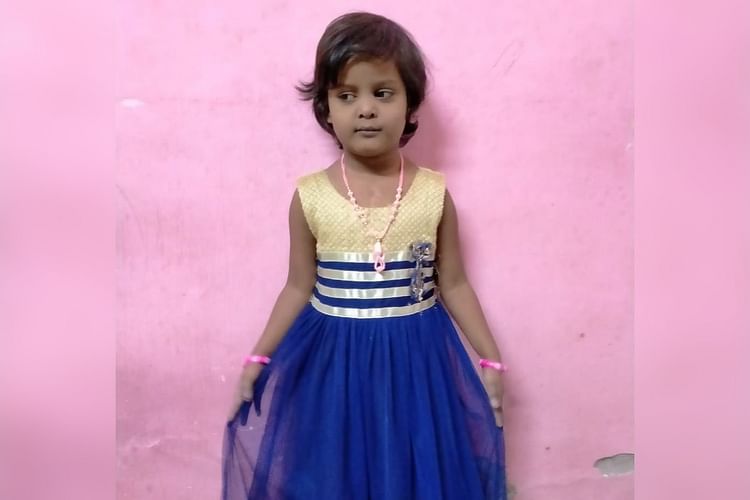 Manju gave her daughter all the love and affection in the world as she was growing up. But something wasn't right. Even when Khushi was just a few months old, Manju could tell she wasn't very active. Her local doctor said she was worrying too much. But when the little girl started having trouble breathing, getting weaker by the day, Manju couldn't take it anymore and took her to a city hospital. There she found out her little Khushi had a heart defect, and needed surgery as soon as possible.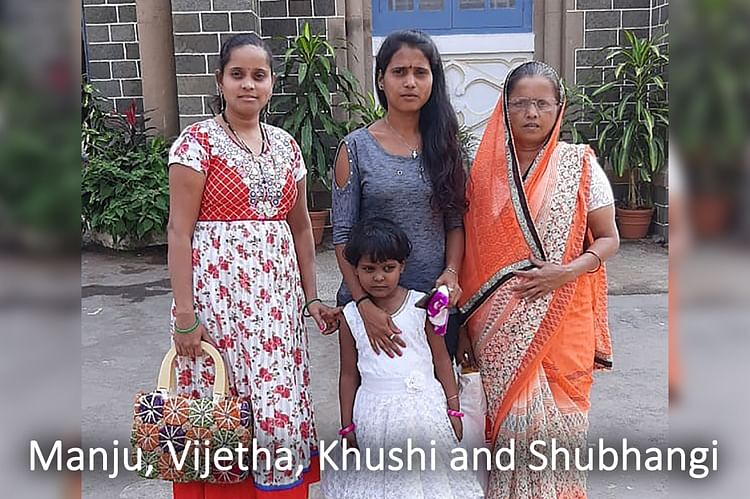 Though life was hard after the surgery, they were happy... but now...
My mother, Shubhangi, is a single mother too, as my father died a long time ago. She raised us with the money she earned working as domestic-help, so we never had any savings.

When Khushi needed that surgery, we had to take loans to afford it.

The surgery went well, and we thought things would be fine now, but taking care of Khushi became a full-time job for me after that, because she was still so weak. It was my sister, Vijetha, who stepped up in that moment. To pay the loan back and afford our daily expenses, she started working as a receptionist in a nearby hotel. Money has been tight, but we were still happy because we had each other and we had hope for a better future. Now... Now Khushi is getting sick again...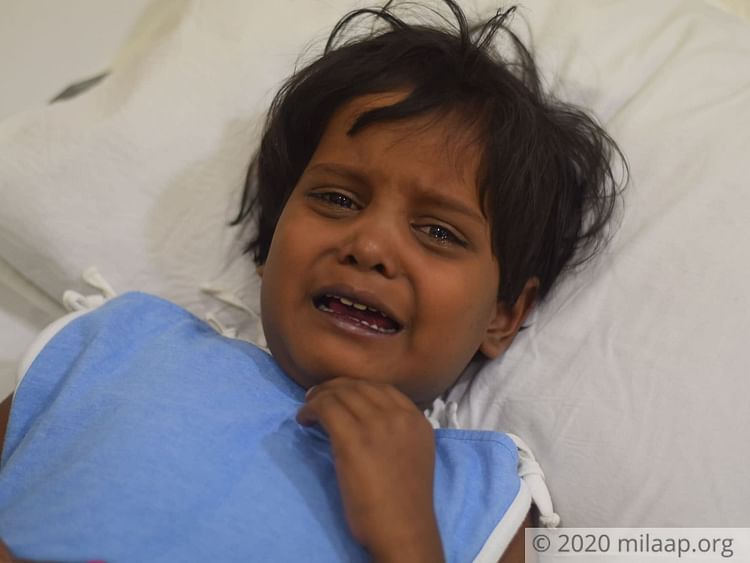 Khushi needs one last surgery to finally start leading a full and happy life
Even after the surgery, little Khushi grew up a weak and slightly inactive child. Doctors had told the family that this was normal in a child who had had a heart surgery and not to worry, so they didn't. But last month Manju started noticing some very familiar symptoms. Little Khushi was having trouble breathing, and could barely move one morning. Soon, she started turning blue. The whole family rushed Khushi to a hospital and got some scans done. It revealed a terrible truth — Khushi's heart was giving up again. And she needed another surgery.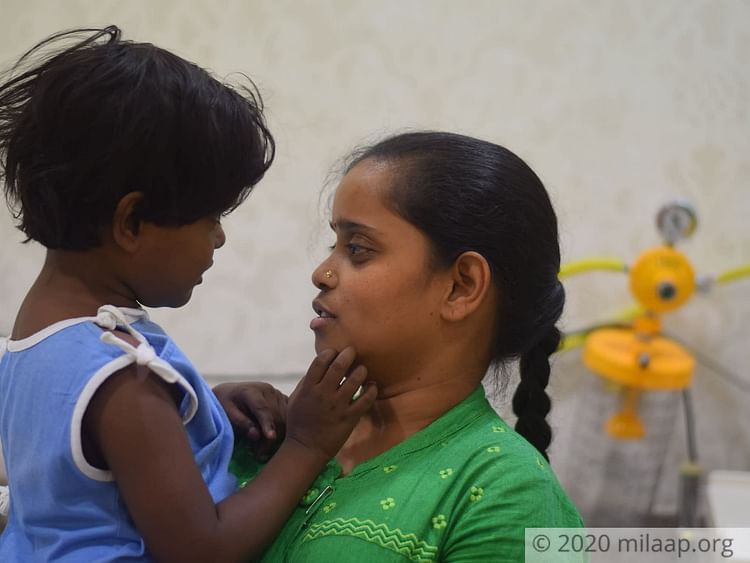 Manju can't bear the thought of losing Khushi, but neither can she bear the expense of the surgery by herself
I don't know what we're going to do. We're still paying off the loan from last time, which was almost 4 years ago. We've been trying to get in touch with my husband again, but I have no hope that he'll come through for us. At this point, he is just a name on my daughter's Aadhaar card. Doctors are saying my baby doesn't have a lot of time, so I'm seeking your help now. I know we're strangers, but please, think of Khushi as your own daughter, or your own son. Please help us afford this surgery.
Click here to contribute towards the life-saving surgery that little Khushi needs. She only has weeks left.