A month ago, Thangapandi along with his 14-year-old son Kantha Kumar took the first bus to the city leaving his sick wife at home. With the borrowed money of 500 rupees in his pocket and an empty stomach, the duo travelled seven hours to reach the hospital. All along the way his heart was racing, a million thoughts running in his mind."Is my little boy going to die? Will his heart stop beating? Whom will I ask for money if he needs surgery?" He had little hope but all that came crashing down when the doctors gave him just two weeks' time to save his son's life.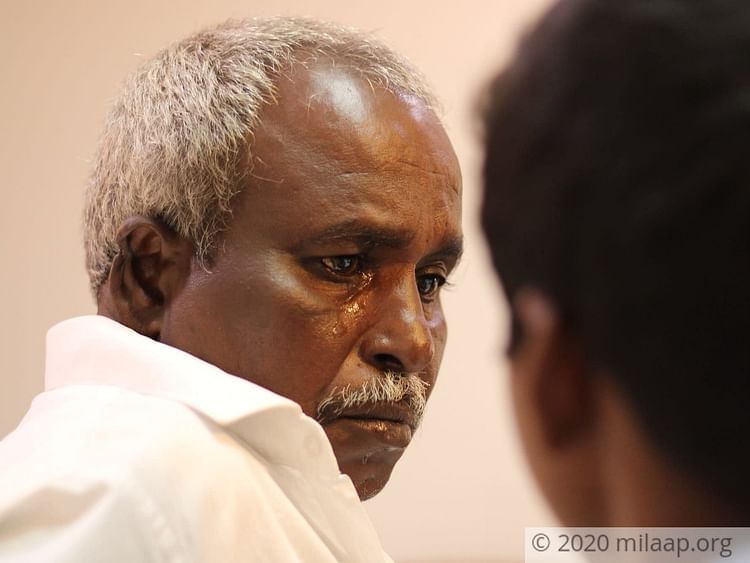 For the past 14 years, Kantha hasn't lived a normal life. He has been suffering from heart disease. He had surgery when he was just 2. The doctors told them that the surgery is only temporary and he will need another one when he grows up.


"His condition became severe last month. He just came back from his school when suddenly his skin turned blue, he couldn't breathe…he grasped his chest and curled down on the floor in pain. I knew I couldn't delay his surgery anymore." - Thangapandi, father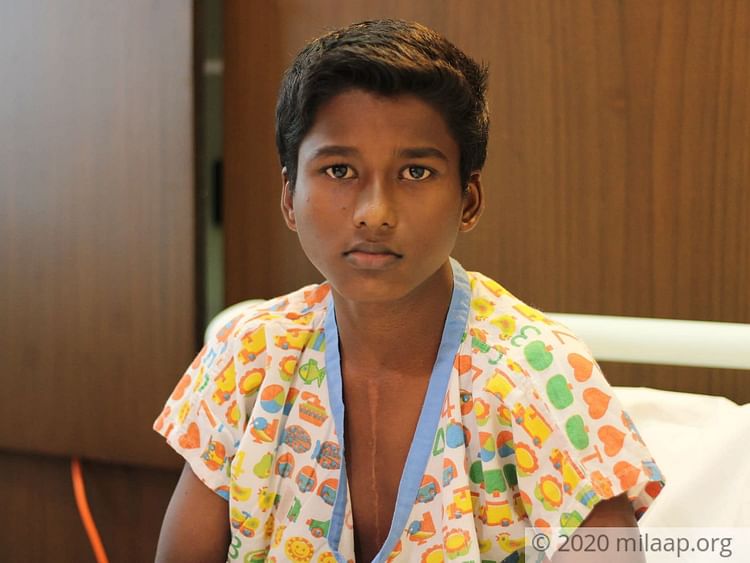 Though her mother is sick, she wants Kantha to be treated first
Kantha Kumar has a hole in the wall of his heart's chamber due to which both the good and bad blood mixes, giving less oxygen supply to the body. Both his heart and lungs are experiencing high pressure and soon may become congested. Only pulmonary valve implantation can save him.


"I'm illiterate and I don't understand these medical terms. It was my wife who took Kantha to hospitals for checkups and gave him timely medicines. A year ago, she got paralyzed. She can't walk and now it is me who is looking after both of them. But she doesn't want me to spend a rupee on her, she just wants her son to get better." - Father.

Kantha needs the surgery in two weeks
Doctors told Thangapandian that he would need 20 lakhs to keep Kantha alive. For someone who cuts and sells firewood for a living, this amount is something he cannot afford even in a span of 10 years.


"All I make in a month is around Rs.6000. I have to buy medicines for both of them, look after the family, feed them, send my younger daughter to school. With what is left, I can only buy a cup of tea for my breakfast. I already have debts from the loans I borrowed for both of their treatments. Now…20 lakhs in two weeks is something I cannot afford..." - Father