"I look at my son and I can't hold back my tears. He can't even speak properly, he can't swallow his food. But even now, in his muffled voice, he keeps asking me if I have taken my medicines. He cares so much for me, our family, and here I am, unable to do anything for him," - Virendra, father.

Virendra's 26-year-old son, Kamlesh, has suffered from an aneurysm in his brain. He needs an urgent surgery or else it can kill him.


A throbbing pain in his head couldn't let Kamlesh sleep that night
A hardworking young man, Kamlesh would often stay up late to study for the government exams. He was trying his best to crack those and get a good job to help his family. So a few weeks ago when Virendra saw the light in his son's room, he was not worried. Not until he heard Kamlesh screaming in pain.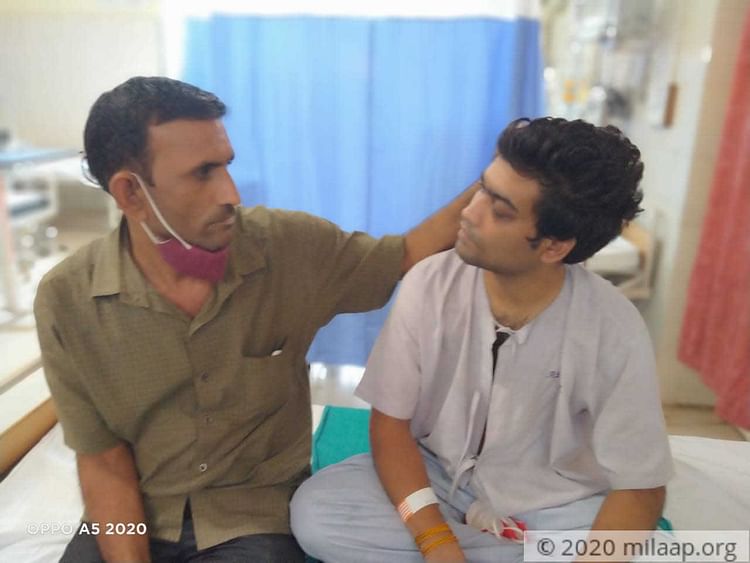 "I rushed to his room only to find him holding the left side of his head, he said it was aching very badly. I noticed that his left eye was also somewhat swollen. I immediately took him to the local hospital. They gave him an injection that reduced that pain for a while but it came back again. I took him to the doctor again, and this time they said that it was a migraine," - Virendra.

But it was not. Kamlesh's condition started getting worse and his eye started bulging out. Virendra took him to a different hospital and that's where they found out that he is suffering from carotid artery aneurysm - a bulge in the wall of his left carotid artery – one of the two main blood vessels on either side of his neck that carry oxygen-rich blood to his brain.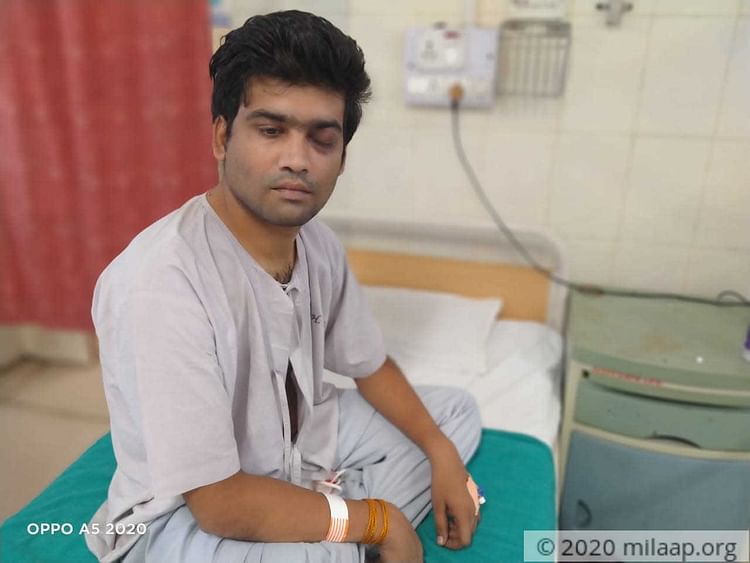 His only hope - an immediate surgery
Kamlesh is the eldest son of Virendra and Rani. All his life he has seen Virendra toil hard as a petrol pump employee, not missing a day even once he was diagnosed with diabetes and high blood pressure.


"Kamlesh never let me spend a single rupee on him. Not even for his coaching classes for the exams. He always asked me to save up for his brother, or his mother. Even now, he keeps asking me how much the surgery would cost me. I keep avoiding the question but the very thought scares me," - Virendra.

Virendra needs 16 lakhs for this life-saving surgery. That's Kamlesh's only hope. But Virendra doesn't know how he can afford so much. He curses his fate and prays to God, hoping that no other parent has to go through this. Virendra needs your help to save his son's life - even a small contribution will make a huge difference.

Click here to donate.

Charity No: 46-5582871
Note: Donations towards this fundraiser are not eligible for any tax deduction under 80G, 501(c), etc..