"My wife passed away just 2 months after Kalyani was born. My baby will never remember her mother. She won't remember how much she loved her and how even when she was sick, she only asked about her. After Bharti's death, I tried to stay strong for Kalyani. But now I'm watching her suffer! She's only 6-months-old. Her condition is so critical that she needs a surgery today, in a few hours. But I have nothing left, absolutely nothing." – Bhaskar, father

Bhaskar's life in the past few months has been nothing short of tragic. He watched his wife suffer and pass away despite his best efforts. And now the same could happen to his only child. A surgery today is baby Kalyani's only hope.



Just 2 days after Kalyani was born, her mother started having seizures
Bhaskar and Bharti's journey together started a little over a year ago. They dreamt of a happy and content life together. They always wanted a daughter – and God answered their prayers.


"Bharti was so happy when Kalyani was born. She cried when she held her for the first time, I had never seen her happier. But just two days after the delivery, she started getting seizures. I rushed her to Nagpur from our village, and she was there for two months. They told us her kidneys were failing… I never imagined that she would leave us so suddenly…"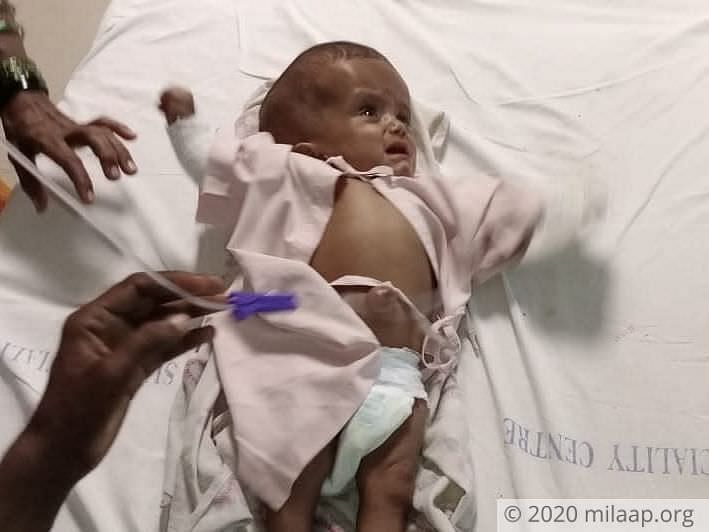 His baby's head is abnormally swollen, she's running out of time
Now Bhaskar is back in Nagpur, but this time for his baby. Life has brought him to the same crossroads. Baby Kalyani has severe fluid collection in her brain due to a rare condition. This is causing her head to swell up abnormally — almost twice the normal size — leaving her in great discomfort, and her life in grave danger.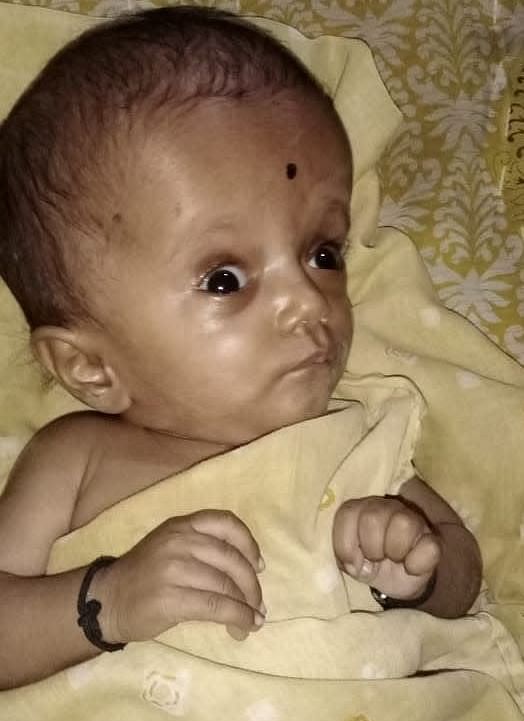 He's mortgaged his house, he could lose everything
It's been one month since Bhaskar and baby Kalyani have been at the hospital in Nagpur. He has exhausted everything he had and more. A daily wager who worked on others' farms, Bhaskar used to earn just enough to feed his wife, child and ailing mother. But now he's lakhs in debt. He hasn't earned anything in 4 months due to the pandemic, and everything he had, he used for his wife's treatment.


"I've even mortgaged my house. I could lose everything now… but all I care about is saving my baby. I have nothing else to live for. I lost my wife, my partner… It wasn't easy. But looking at Kalyani, I knew I had to do everything I can for her. And I've tried my best. It's been 1 month since she was diagnosed, now all I can do is beg for help. I'm running out of time to save her!"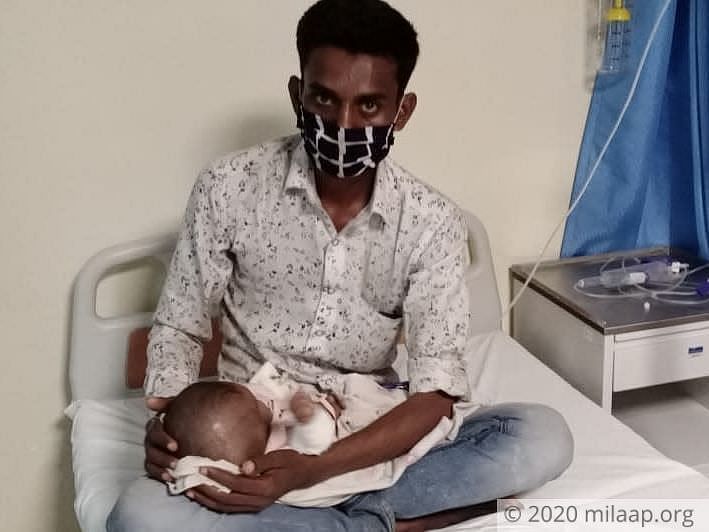 As you read this, baby Kalyani's condition is deteriorating. She needs brain surgery today. There's no time to waste. Your timely help will save her life and give Bhaskar his only child back. Her suffering can end with your support.