10-year-old Kabya was elated like all her friends when about 8 months ago they realised that they would get a long vacation due to the pandemic situation. They were told that they would have online classes and the kids were excited at this prospect of staying at home. But soon it started to become boring and Kabya longed to go back to school and play with her friends. So when she heard that her school might be reopening after the winter break, she was very excited. But unfortunately, the 10-year-old is now battling deadly cancer. She can't go to school even if she wants to now, not before she undergoes treatment.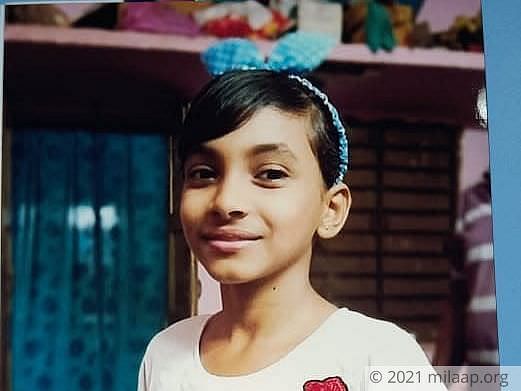 Her entire body was filled with bruises
Kabya stopped eating a couple of weeks ago. She complained of being too tired. Soon her mother, Renu, noticed that she was running a temperature and that her entire body was covered in bluish-black coloured bruises.


"The local doctors ordered some tests immediately and the test results shook us to the core. They said my daughter has cancer! I couldn't believe my ears but soon this became our reality. We started gathering funds so that we could start her treatment. But right now that's becoming impossible," - Renu, mother.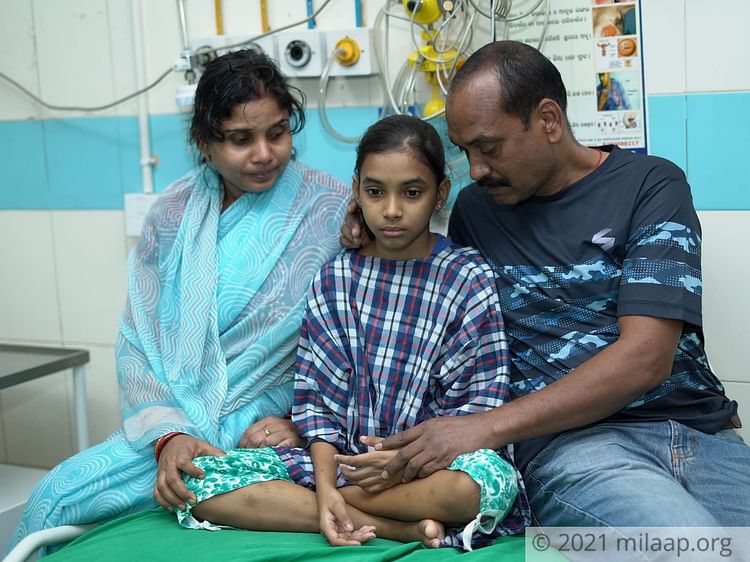 Can a garage mechanic not have dreams?
Gyaneshwar is a garage mechanic in Bhubaneshwar, he makes just about enough to run his family. Renu is a homemaker who takes care of everything without fail. They were happy in their own small world with their children until this bolt from the blue. The parents had been saving up all their lives to give their children the best of everything.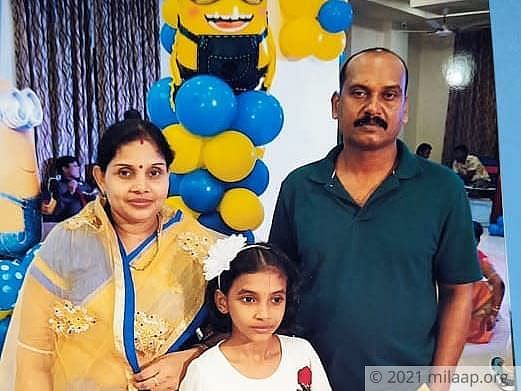 "But all of that savings was exhausted in one go when I had to pay for Kabya's tests and chemotherapy. Then I started borrowing from my regular customers - some of them gave me whatever they could spare looking at my desperate face, some didn't help at all. I have tried everything but there's no way that I can afford 10 lakhs for her treatment," - Gyaneshwar, father.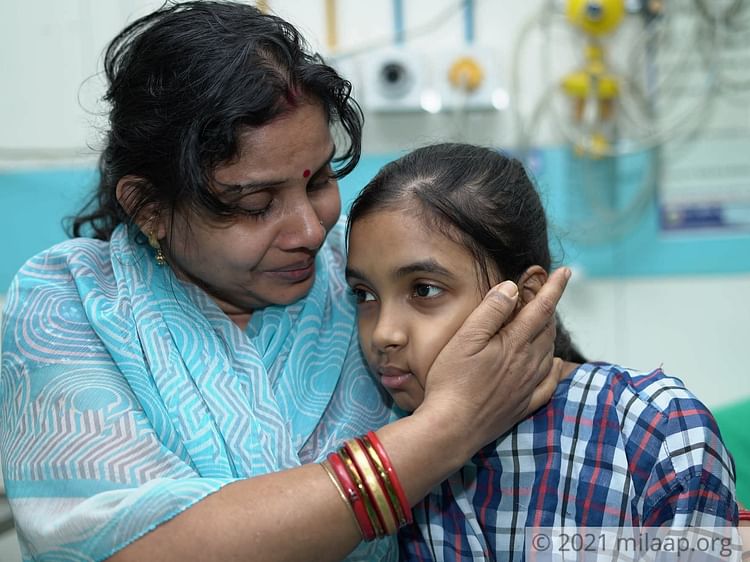 Your support can help Kabya
10-year-old Kabya has her entire life ahead of her. She wants to enjoy with her friends, she wants to have an ice-cream or the spicy roadside food. But most of all she deserves a pain free childhood. All this can be possible if Gyaneshwar gets help from you - even a small contribution would make a huge difference.

Your support can bring the lost smile on Kabya's parents' face. Click here to donate.