"Last month when I was on my period, the bleeding kept getting heavier. I was terrified when it just didn't stop even on the 10th day. I couldn't even walk or even speak without being tired. My husband and I went to the hospital and we got to know that…that I have cancer. My brain just stopped working. I didn't know how I was going to beat this deadly disease. But I knew I had to fight it for my children. I have to live for them!"- Lakshmi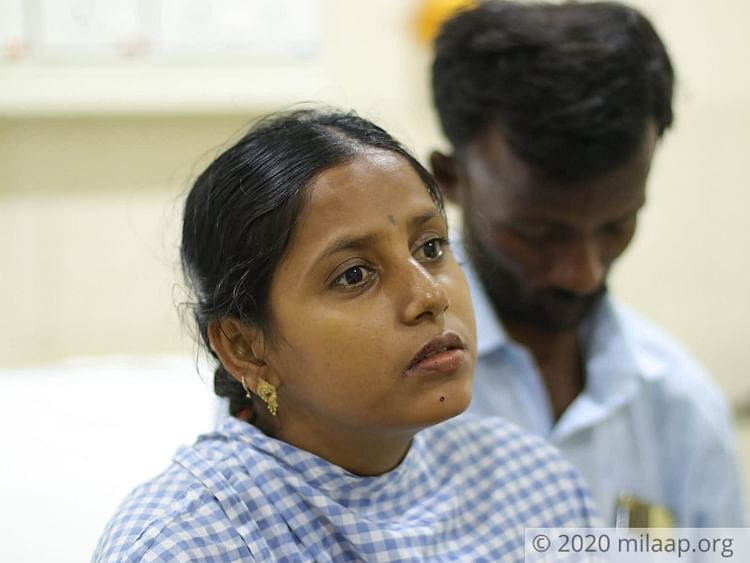 She needs to be monitored for all 24 hours a day
Lakshmi suffers from Acute promyelocytic leukemia (APL), an aggressive type of blood cancer. Due to this disease,Lakshmi is prone to severe bleeding and clotting related complications that can kill her without continuous treatment. She needs to be monitored all 24 hours a day and regular blood transfusions under high-end care. But it's not enough to save her life. She needs a bone marrow transplant to survive.


"Our children keep calling us to ask when we will return home but what do I say to them. I am scared that they might lose their mother. Lakshmi's condition is very critical, her blood levels keep dropping every now and then. She is constantly being checked and undergoing blood transfusions but it can't keep her alive for long, she needs a transplant."-Sharanabasava, husband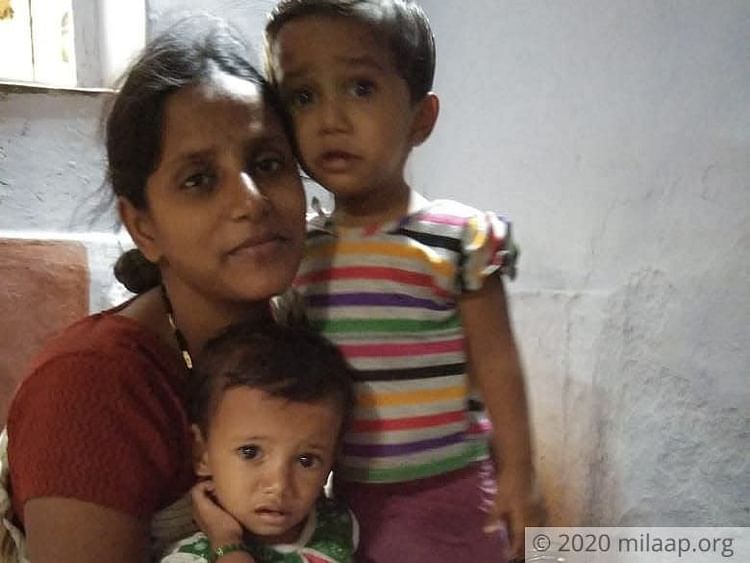 Even if I sell my small piece of land, it won't be enough
Sharanabasava is a farmer. The only source of income he has to feed his family of six is one acre of land. This is the most helpless he has been. He's trying his best to save his wife, but he feels like he's failing.


"I sold everything that I could and borrowed money, all of that is spent now. I am unable to keep up with the expenses and the transplant...that will cost us 25 lakh rupees, it is way beyond my capabilities. I am left with nothing but my land and even if I sell that it won't be enough. I feel so helpless." - Sharanabasava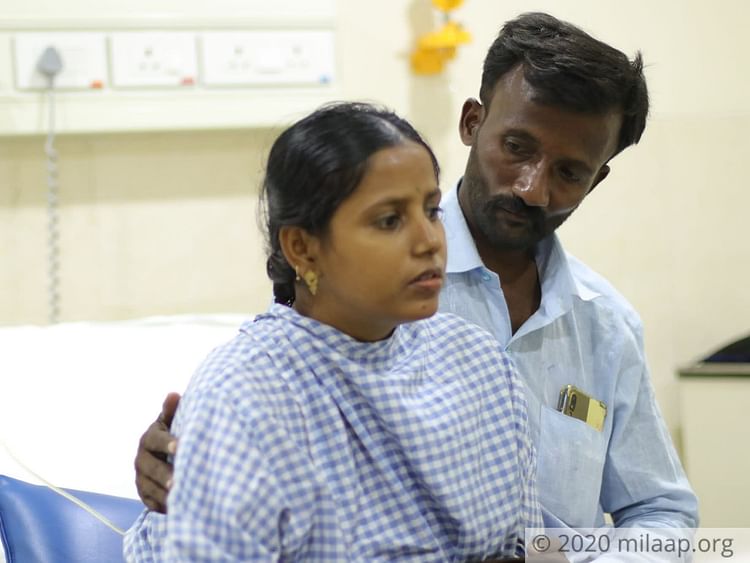 My children need me and I can't give up
Lakshmi's children are staying with their grandparents and are eagerly waiting for her back home, hundreds of kilometres away. Every evening after the call with her children, Lakshmi's eyes fill with tears with the thought that she might never see them again.


"I have four beautiful children, twins, a 6-year-old and the youngest one is just a year old. Every time my condition gets serious I think of their faces. I keep praying to God to keep me alive, for them. I don't want to die, my children need me. We are struggling to even afford the daily medicines, I am scared that I might…" - Lakshmi, unable to continue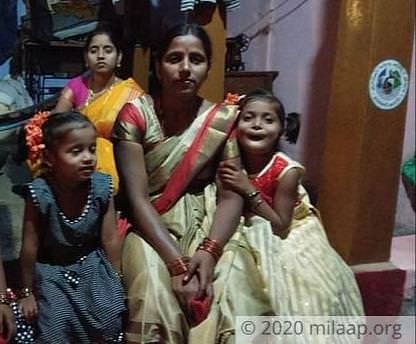 They don't have any time to waste. Without a transplant, Lakshmi won't be able to make it. You are their only hope. Your contribution can save this mother and help her go back home to her children. Click here to contribute.