"When the MRI reports said that my newborn has cancer, I wasn't ready to believe it. I thought it was a mistake and I requested for another test but the truth didn't change. Ever since then, every night I sleep with the fear of losing my baby. Cancer is killing my baby and I watch him suffer helplessly."- Prasad, father

5-month-old baby Durga was diagnosed with cancer in the first week of March this year. A large tumour was found growing near his spinal cord and his shoulders for which the little child underwent surgery immediately, but only one of the tumours could be operated.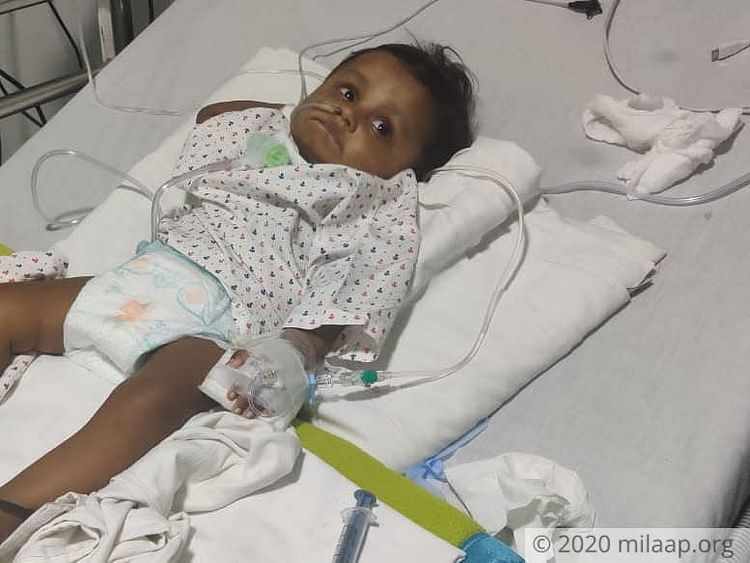 His cancer has spread to his lungs, he struggles to breathe
"We thought that after the surgery our baby would be fine but that was just the beginning of our child's battle. The doctors were able to remove the tumour near the spinal cord but the one near his shoulder has spread to the nerves of his right lungs making it very dangerous to operate. They even had to perform a tracheostomy as my child wasn't able to even breathe on his own. It is just so hard to watch him suffer like this."- Rekha, mother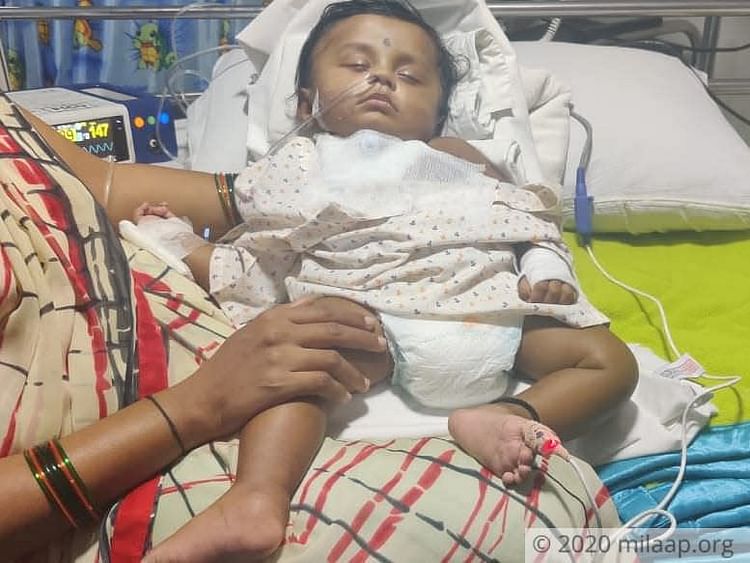 His cancer kept growing inside him silently, a small incident brought it to light
Durga was born a healthy child with no symptoms of his slowly growing disease. If it wasn't for this little accident, they wouldn't have found out about his cancer until it was too late to save him.


"My mother was picking up Durga and she took a few seconds to support his neck. In those few seconds, with a jerk, my child bent all the way backwards hurting his neck. We got scared that he might have been injured as he was crying so much. We took him to the hospital and then...his cancer got diagnosed. I can't even imagine what would have happened if we didn't get to know about it."- Prasad, father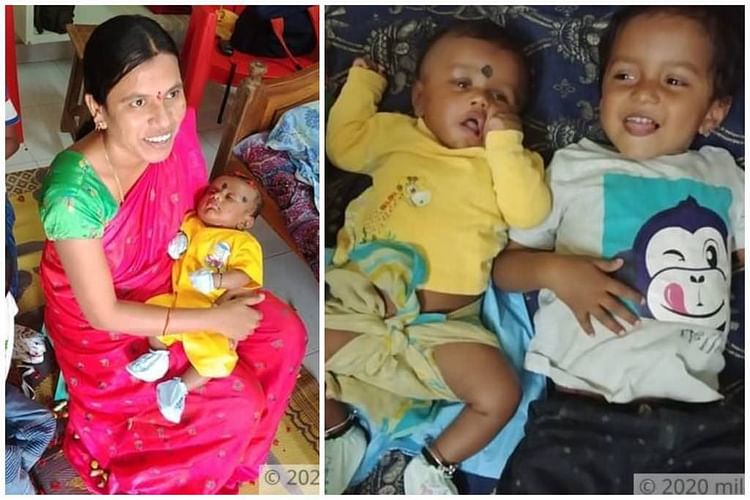 on the right- Durga's naming ceremony and on the left- Durga with his elder brother (4years)
Chemotherapy can save his life but I can't afford it
In February, Prasad invested his savings to start a small tiffin shop to earn a better income. But he never got to open the shop for business.


"There has been zero income all these months and all my savings are already spent. I begged and borrowed, I somehow managed my baby's surgery but his treatment is not over yet. He needs several chemotherapy sessions to stop the cancer from growing and spreading, but I can't afford any further. If something happens to him I won't be able to forgive myself. I need your help to save him, please!"- Prasad, father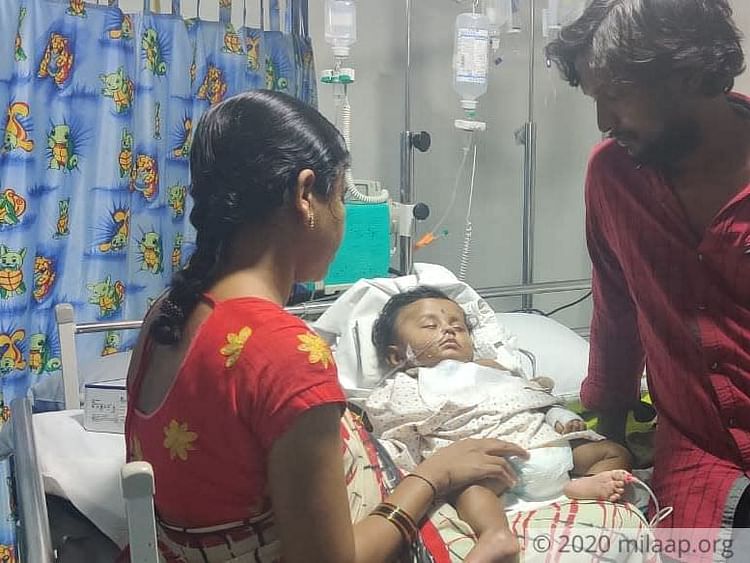 The treatment will cost 5 lakh rupees. Baby Durga won't be able to make it without immediate chemotherapy. His situation is very critical and his family is struggling to be able to afford it. Your help can save this little boy from this deadly cancer and give him a new happy life.