"It was a normal day, Jothi was 10-months-old and her vaccination was due so we went to the local hospital for it. When the doctor did the general check-up, they noticed that her heart was beating very fast. We didn't even know that it was something abnormal. They immediately recommended further tests and my little girl, Jothi, was diagnosed with a heart disease and we were just in disbelief. How can my daughter who was barely even 1, have a heart disease?!" - Komala, mother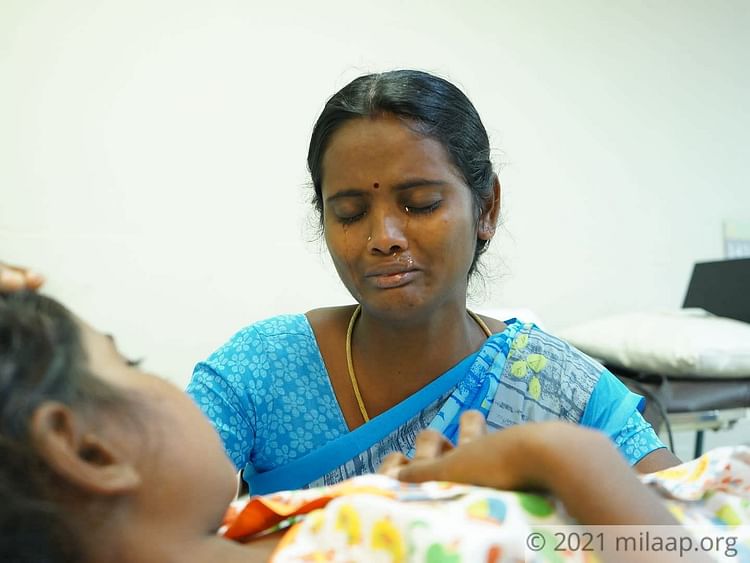 She suffers from multiple heart complications
Jyothi was diagnosed with

Dextrocardia

, a condition in which the heart is pointed toward the right side of the chest instead of the left side. Along with that, there were other heart defects as well which are eventually going to affect her but due to her very young age, the parents were asked to wait before they can be rectified.


"We were told she has a hole in her heart and she can only undergo treatment after she grows up. From then on, we lived through each day in fear. We restricted her from doing anything overly exerting. Every time she asked if she can play, we had to coldly say no. When she turned 10 early this year, we thought her heart had healed as she looked absolutely fine. We thought that she can finally maybe live a normal life but…" - Komala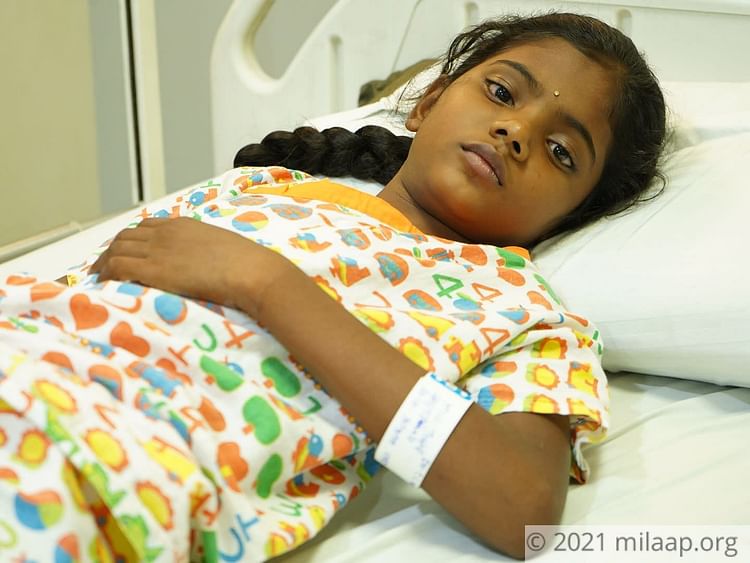 Only surgery can save her life now
Last month, Jothi suddenly started having frequent episodes of breathlessness. Her body fell weak and she would easily get tired even at the smallest activities like walking. A few steps and she would gasp for breath. Soon, her condition got so severe that she was completely bedridden.


"When we consulted the doctors, they said that her operation cannot be delayed anymore and that her condition has gotten extremely severe. Medicines can't help my child anymore and she needs an open heart surgery to survive. But, I...I can't afford the cost of it" - Babu, father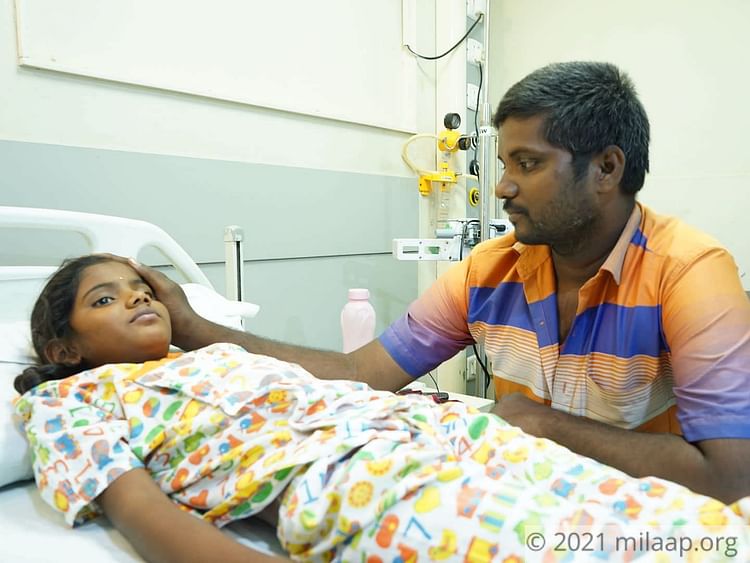 They desperately need your help
Babu is a daily wage labourer and Komala is a homemaker. This surgery will cost them 10 lakh rupees, which they will never be able to afford without help.


"We somehow managed to afford the medicines so far but the surgery is way beyond our capabilities. Doctors have asked us to feed her healthy vegetable soup and one egg a day. Our financial situation is such that we can only feed her with healthy food and rest of us have to manage with whatever is left. I am afraid to lose my daughter. My incapability will cost my child her life, I am so helpless. Please help me save her!" - Babu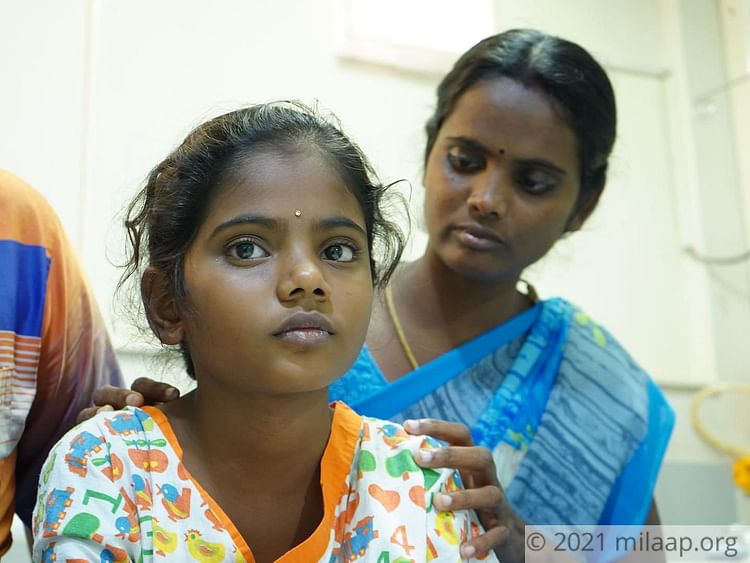 Your generous contribution can save this little girl's life. Click here to contribute.