"I had taken her to the doctor because she had a cold. But they told me she was critical and that she just had a few hours left to live..."

Every day, little Joshika would pamper her mother and tell her stories about princes and villains. When her father came back from a tiring day at work, she would run to the kitchen to get him water and fuss around him until he seemed relaxed. 4-year-old Jo was a bundle of joy loved by everybody who knew her. But now, she's lying on the hospital bed, shrunken and fighting death.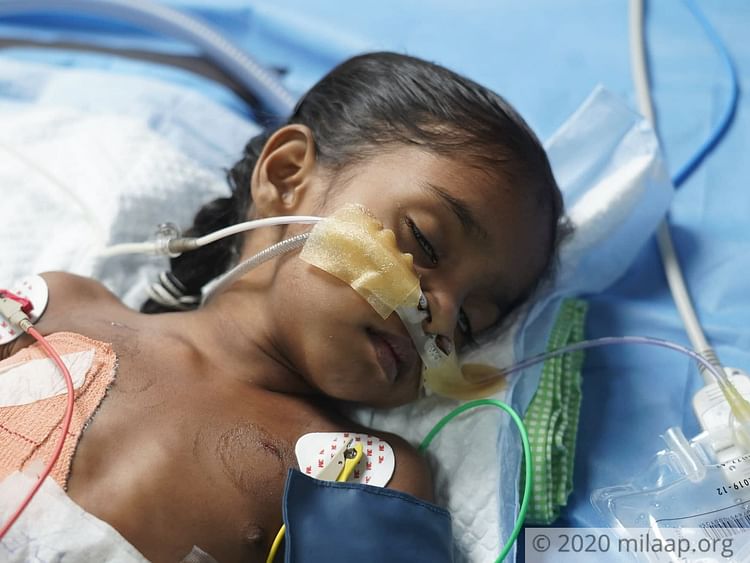 Her eyes rolled up and she couldn't breathe…
"On March 4th, my baby's eyes rolled up and she couldn't breathe anymore. She started crying; she couldn't sit, stand or sleep. She was suffocating. Carrying her in my arms, I rushed her to the hospital!" – Usha broke down.

But the hospital refused to treat her, saying she only had a few hours left to live. Without wasting a moment, Usha rushed from one hospital to the other and Joshika was diagnosed with Complicated Community Acquired Pneumonia. Phlegm had solidified around her lung and her lung had been severely damaged. Only a surgery could save her.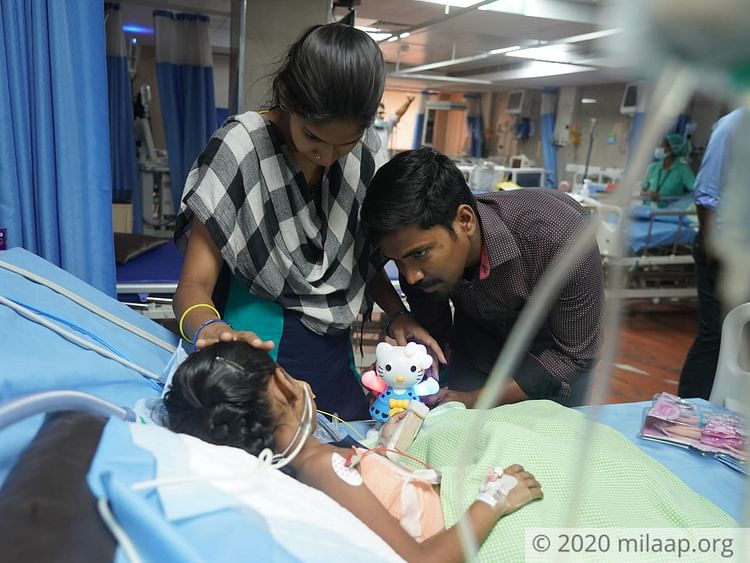 Her father came to surprise her with toys, but found her unconscious on a stretcher
"It was the day of the surgery. My husband came in smiling, with new toys for Jo. But when he saw her, he broke down. Lying so small on the stretcher, she was covered with tubes. He did not have the strength to see her like that!" – Usha.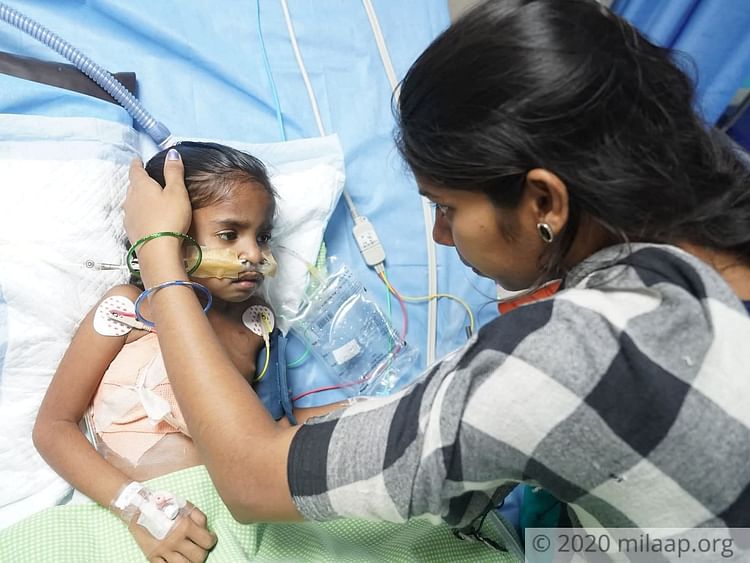 Little Jo underwent the surgery, but there were complications
Her lung was clogged with phlegm and also severely infected with pus. Inserting two tubes for each, the doctors began the surgery. It's been days since the surgery. However, because the punctures from the surgery have not healed entirely, there's air leaking out of her lungs. She's still on oxygen support. Joshika needs weeks more of treatment, but her parents can't afford it.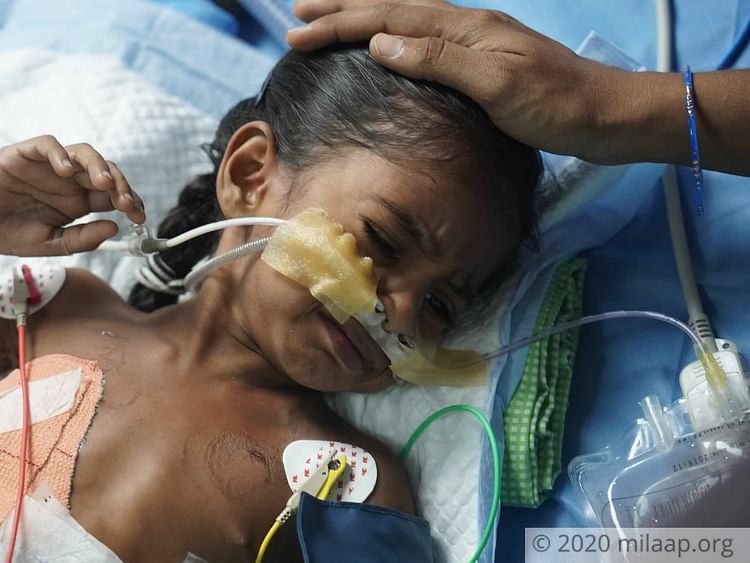 The treatment will cost them 10 lakhs, but they don't have a rupee to spare
Parthasarathy works as a sales officer in a textile shop, earning around 15,000 a month. But he hasn't been to work ever since Jo got sick. Usha managed to gather 3 lakhs for the surgery, borrowing from everyone she knew.


"Our relatives, my husband's colleagues, our neighbors, my friends from school and college, they all stepped in. Everybody loves Joshika and they did all they could to help. But after this, there's no one left to borrow from. We've sold any jewelry we had left. She still sleeps with a tube inserted in her nose. I want to free her from all the pain. Please help us!" – Usha.
4-year-old Joshika was the source of happiness to everybody who knew her. Today, she's fighting death and your generous contribution can save her.