Yesterday was Jiten's 7th birthday, but instead of celebrating it, the poor boy was shrieking in pain and has been for a very long time now. His stomach is swollen and his eyes are deep yellow. Every day he moves a little closer to death. His liver is failing and his poor parents are unable to afford the cure.
"How do we celebrate? There is nothing that is going right at this moment. My son's health is getting worse with each day and there is nothing I can do to make him feel better.
If that isn't a curse then what is!?" -Neelam, mother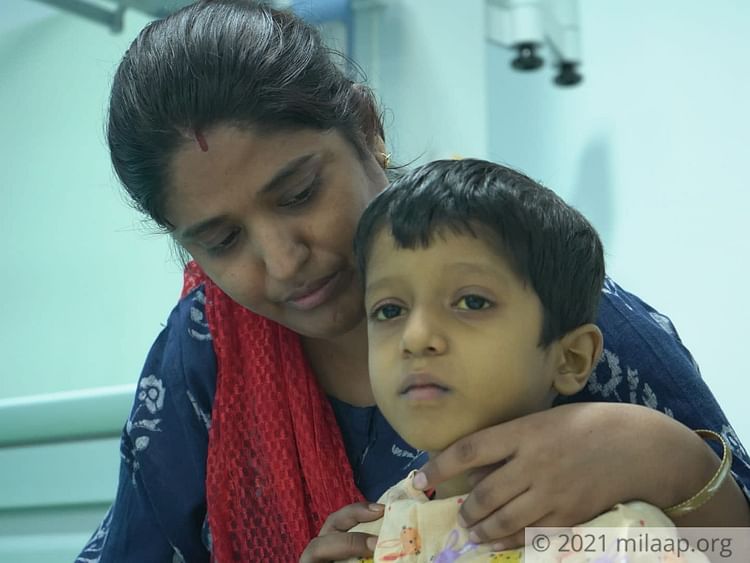 7 months, 159 tests and hundreds of hospital visits
In 2016, when Jiten was just 3 years old, he started falling sick. He would have a recurrent fever and his stomach would swell very often. Despite going to different doctors and getting 159 tests done over the next 7 months, his ailment couldn't be diagnosed. However, one thing was clear, something was scarring his liver and if it continued, he would eventually need a liver transplant.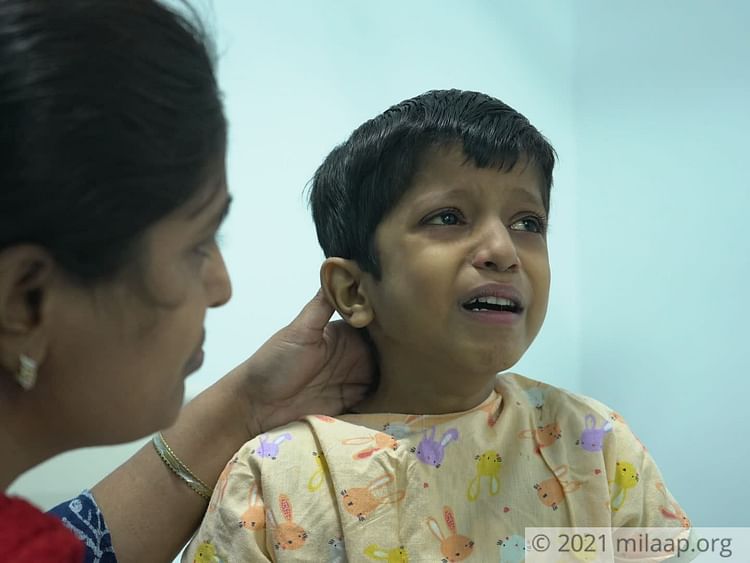 The doctors told them that they would have to wait till he is at least 5 years old to figure out the root cause of his problem but it was not a short wait. Little Jiten was put on medications to slow the liver damage but the fact remained the same, it was not getting any better. When his growth stopped completely last year, and his weight was barely 15 kgs for a 6-year-old, the parents took him to the hospital again. This time, he was diagnosed with chronic liver disease and all their fears came true.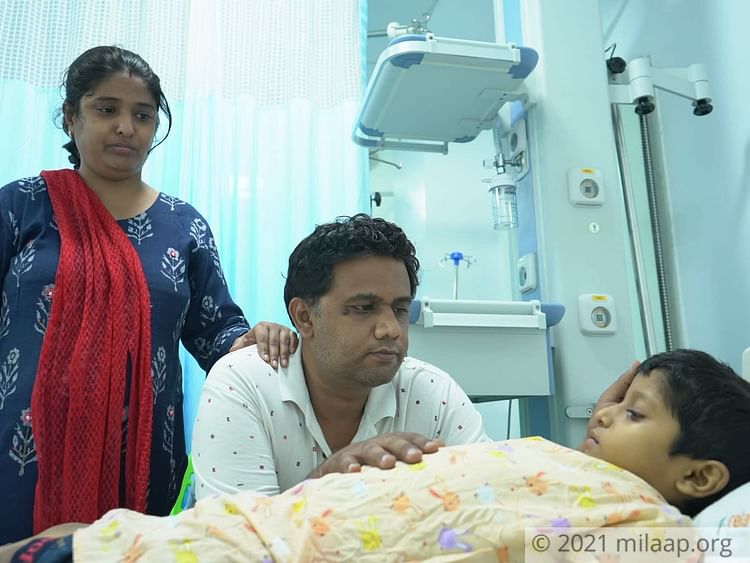 He needs an urgent liver transplant to survive
Jiten suffers from Primary Sclerosing Cholangitis. It is a disease where inflammation causes scars within the bile ducts. These scars make the ducts hard and narrow, gradually causing serious liver damage. In Jiten's case, it has led to liver failure and an urgent liver transplant is the only solution that can save his life.


"Though he looked fine on the outside, every day he was getting weaker. For the past 4 years, he would barely get through the day without feeling sick. Having a normal day without pain was a cause of celebration at home which sounds so absurd. Now, after so long, we finally found the cure that can put him out of the misery, but we can't afford it." -Girdhari, father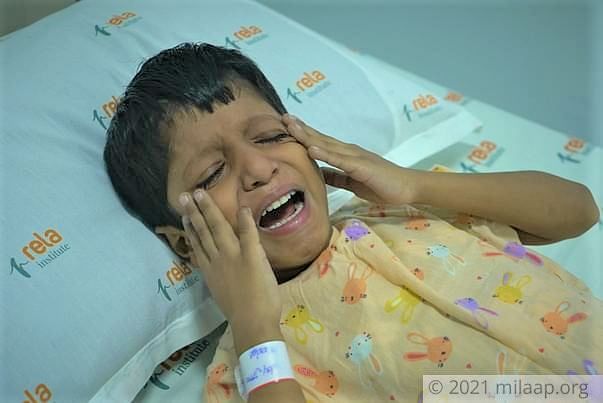 Girdhari used to work in the tourism industry but due to the pandemic, he lost his job and started working part-time. But his income is nowhere enough to get his child treated. The liver transplant will cost almost INR 21 lakhs, which is an impossible task for this poor father.

Your small contribution can help them save their son. Click here to contribute.