Jit (11) is in unbearable pain. He hasn't slept properly in so many days now. He doesn't let Bithi, his mother, touch his forehead even if he is wincing in pain.

"He keeps telling me that I will not understand what he is going through. He says this time it is much worse. That the chemotherapy is burning his body from inside. I try calming him down, telling him that he will soon be better but he doesn't believe me. It hurts me so much to see him like this. But my hands are tied, I can do nothing," - Bithi, mother.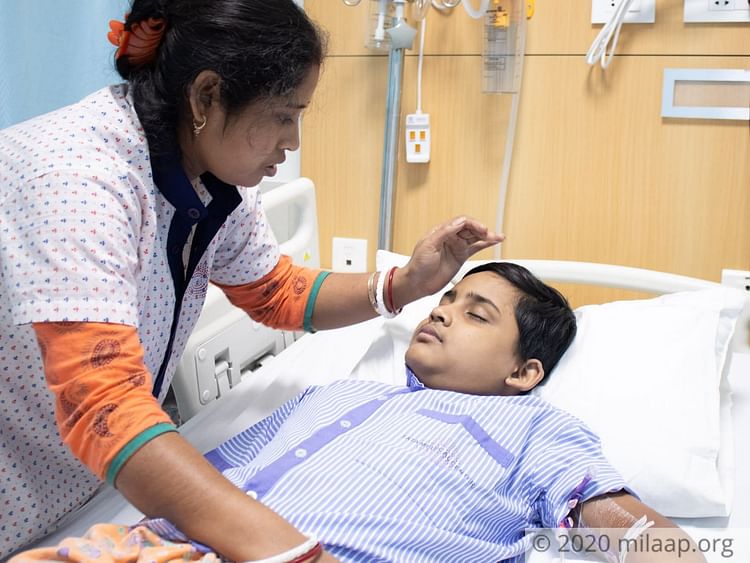 In just 5 months, his cancer came back stronger than before
In 2017, when Jit's fever would not go down at all and he became very weak,Bithi and Supak had no idea that this could be cancer. But the test results gave them a rude shock. The parents were devastated but didn't lose hope. They borrowed from friends and relatives, mortgaged their last belongings and arranged for their son's chemotherapy.

"And he got better, he was cancer-free! We were overjoyed, he was finally going back to his normal routine. But just in 5 months, his disease came back, stronger than before," - Bithi, mother.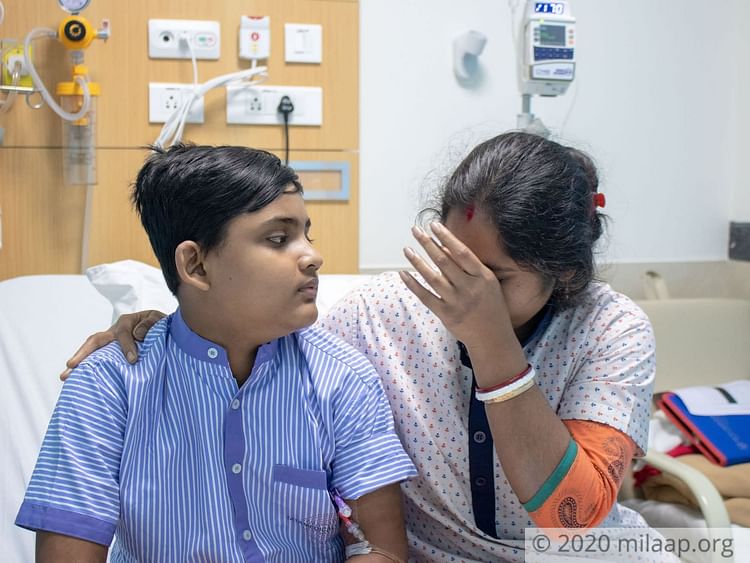 He was unable to eat or drink anything because of the mouth ulcers
This time, Jit has to undergo stronger chemotherapy. It is taking a toll on his body but that's the only cure. He hasn't been able to eat or drink anything for the last few days - his mouth ulcers have been hurting too much. He was even bleeding from them.

"It's better now but his weakness doesn't seem to go. He has started drinking juice but even a bite of solid food makes him vomit. I don't know how much longer this is going to continue," - Bithi, mother.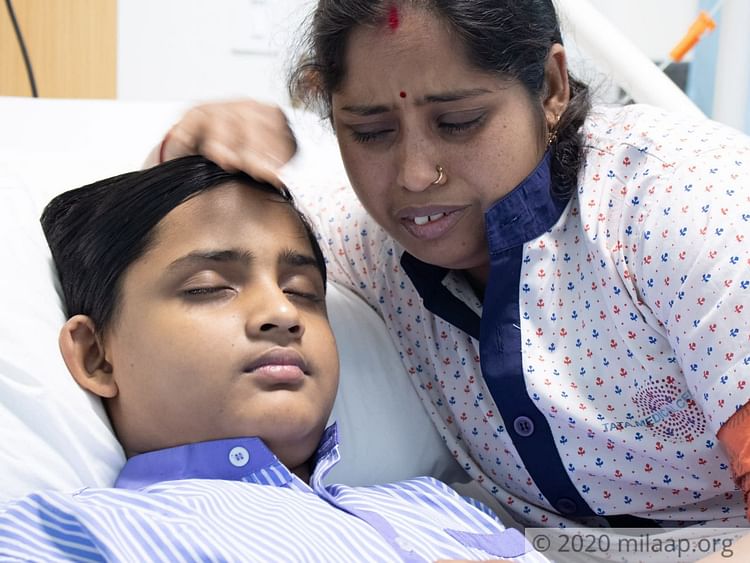 Alone in Kolkata, she is trying her best to save her son
Bithi and Supak have a younger son who is 6 years old. Supak has to stay back in Siliguri to take care of him. The little one misses his brother and mother, he keeps calling Bithi and asks her to come back. Shupoth tries to calm him down but in vain.

"Both my children are suffering and there is nothing at all that I can do. My husband used to drive a small car but now everything is stopped. He has no income. Even then he is trying to get as much as he can and it over to us. But it's not enough. We need 10 lakhs to cure Jit. We need your help," - Bithi.
Bithi tries to stay strong but she knows that without the required amount she would have to take Jit back home without treatment. Only your help can save this 11-year-old.