In the last couple of months, Ashwin and Pranali have mused at the unfairness of life so many times. They feel helpless, angry and desperate. Their 2-year-old daughter, Jidnyasa is fighting cancer and her parents are afraid that they would have to stop her treatment due to lack of funds.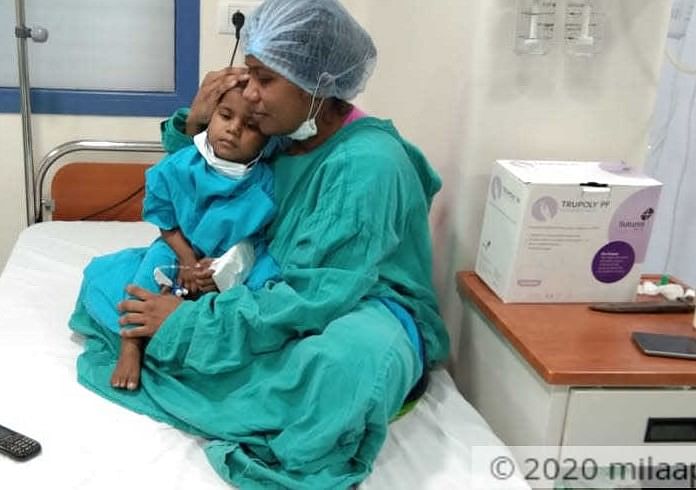 Her body was giving signals, but no one understood it
Ashwin and Pranali never had much. He used to work on others' farms and his wife used to stay at home. The little money he earned, he used to take care of his family. 2 years ago when Jidnyasa was born into their lives, they felt blessed. They were busy taking care of their daughter - planning a bright future for her.


"This was all we had ever wished for. Our lives were perfect, at least for a year. After that Jidnyasa started falling sick very often. One day it was fever, the other day it would be diarrhoea. Each time we took her to the doctor, gave her the prescribed medicines hoping she would be fine soon. But last December, we got really scared when we saw her gasping for breath," - Pranali, mother.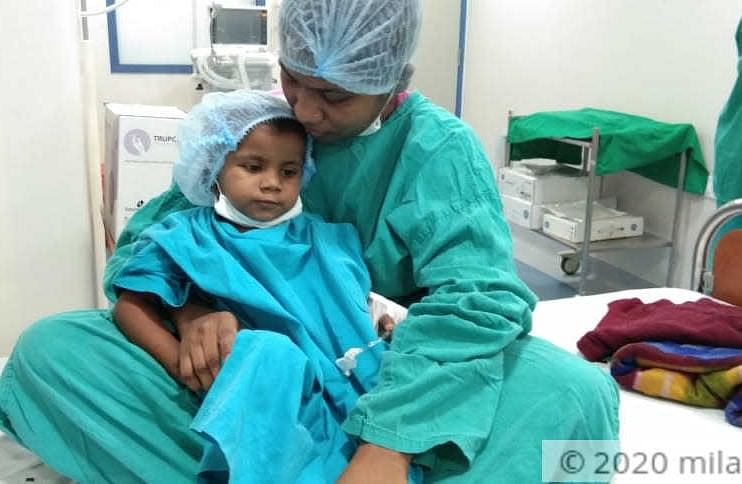 After a few tests, the doctors broke the most shocking news to Ashwin and Pranali. Their daughter was suffering from Stage IV Neuroblastoma. Her body has been giving signals and now only urgent treatment and cure her.
Immediate chemotherapy and surgery followed, yet she is not out of danger
Little Jidnyasa underwent a surgery in January to remove the tumour atop her adrenal glands. She has been under continued chemotherapy, yet she is not fully cured. The only thing that can make her any better is a bone marrow transplant.


"But that would cost me around 3 lakhs. I have lost my sleep worrying about this - this is the only way I can save my child. Yet I don't know how I will arrange for so much. I need your help, please. Now only you can save my child," - Ashwin, father.
These parents have no one. They're counting on your help to save their only child. Even a small contribution can save Jidnyasa's life - click here to donate.