"She knows that she has cancer and she knows she has to fight a long battle but she never says anything or complains. She thinks, sharing her pain, her thoughts will only worry us further. This is not the life that a 14-year-old should have. She should be carefree and should be living like a child, not fight deadly cancer!!"- Sheela, mother
She needs continued chemotherapy to beat cancer
In March, this year, Jeevitha was diagnosed with jaundice and soon, one after the other, health issues kept knocking on her door. Her blood levels dropped to a dangerous level and further tests revealed that the young teenager was suffering with cancer.


"It took 4 months to diagnose her ailment and all this while, she kept suffering every moment. There was a point when her right leg swell up beyond control and she was in immense pain. She couldn't move an inch and was completely bedridden. It was only after the first cycle of chemo, that my child got better. She needs several such session of chemotherapy and but we are failing to afford the treatment any further already." -Sheela, mother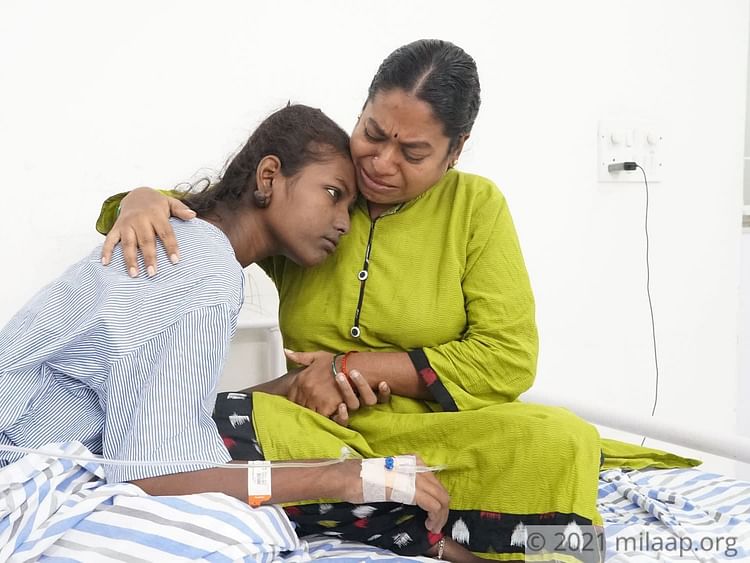 Just a daily wage, this father can't afford treatment
Kumar is a daily wage labourer and Sheela is a homemaker. Kumar's income is just enough to keep his family of 3 afloat but ever since Jeevitha fell sick, nothing he does seems to be enough. The poor father has been running pillar to post to arrange the necessary amount but it is not enough.


"Cancer treatment comes with side effects and my child has been suffering from them every day. High fever never leaves her side and at times she had to be admitted in the ICU. On such days, the bills touch the sky. For a labourer like me affording so much money is not possible but still, I try. Till now I have managed to arrange 5 Lakh rupees in total which I will have to repay my entire life. I am unable to continue any further…" - Kumar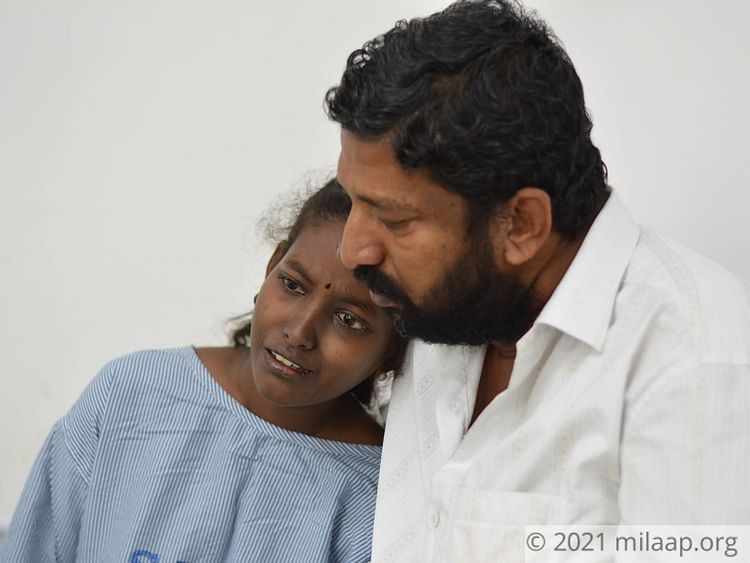 Only you can help Jeevitha survive
Jeevitha is a bright and active child who gets super excited to learn new things and loves drawing on her art book but ever since the illness, she has barely touched her books or her colours. She remains dull all day and barely speaks waiting for her next treatment.

"She has lost all her confidence but I know she will fight it through and be okay but I am failing to arrange the required funds. I desperately need your help, please her me." -Kumar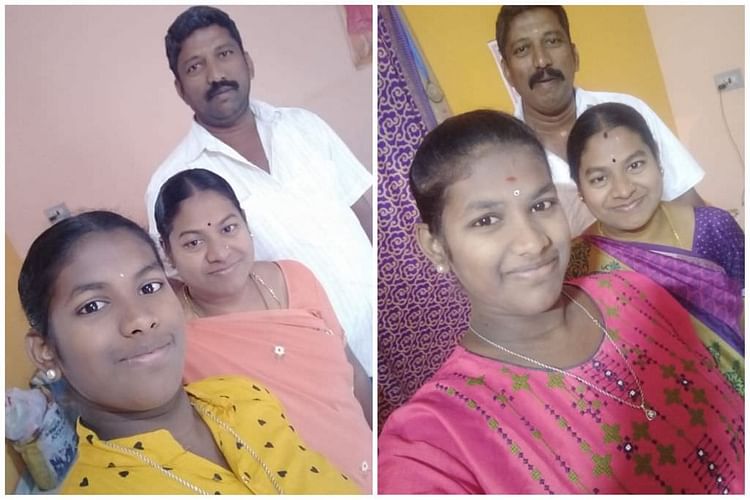 Click here to donate. Your small contribution can save Jeevitha and give her a second chance at life.