Little Jeevikasri was excited to start her kindergarten. She couldn't wait to go to school, scribble words in her newly bought slate, make friends and play her favourite hopscotch. But fate had other plans for this child. A normal fever that didn't seem to subside for weeks, revealed an underlying genetic disease which has now started to damage her fragile body. With days numbered, Jeevitha is awaiting a transplant which is her only shot at life.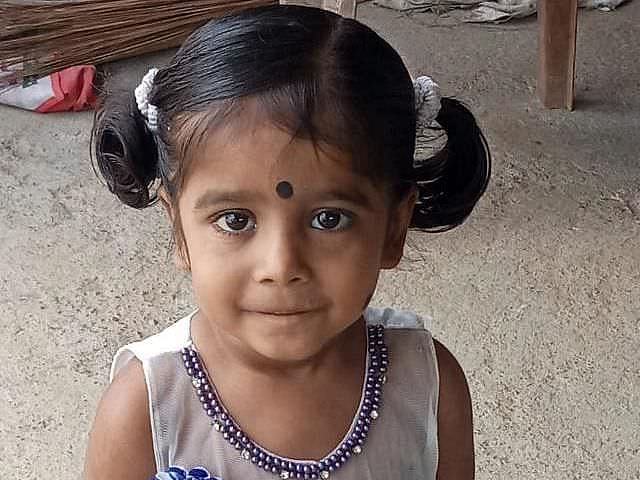 "We didn't know what was causing fever, no medicine could bring the temperature down. I got really scared when her whole body started turning dark. There were black rashes all over her skin… even on her palms. Jeevi was terrified to even look at herself…she used to scratch till its bleeds and cry out loud in pain. We were helpless and only later after taking different tests we came to know of her rare disease" - Suganya, Mother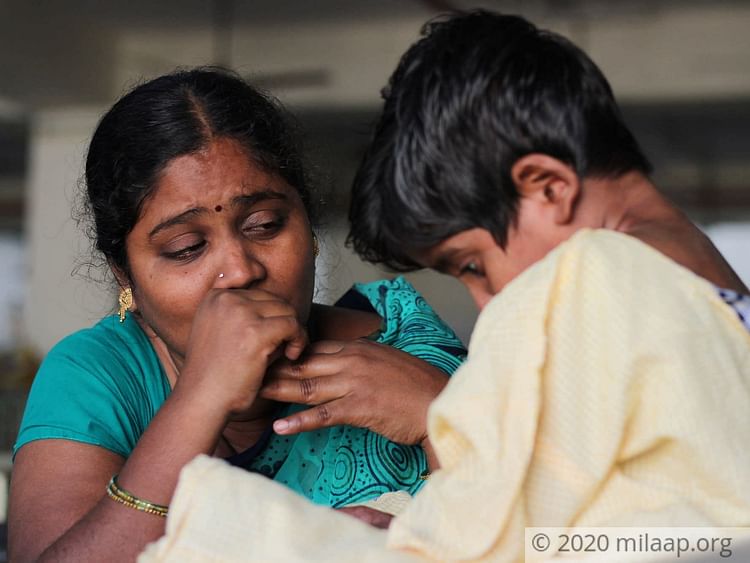 4-year-old Jeevika is diagnosed with a genetic disorder where the bone marrow is unable to produce enough blood cells. Due to this condition, her skin doesn't degenerate causing unusual pigmentation, cracking of layers and underdevelopment. She needs a constant blood transfusion to stay alive until she gets a bone marrow transplant.

Every day the pain gets stronger and her cries become louder
"Earlier we used to come once in two months for a blood transfusion but now she needs it once in three days. As a side effect, she has now got lesions all over her mouth. She can't even swallow…not even sip a drop of water when she is thirsty. And now her finger and toenails have started cracking. My child is in intolerable pain" - Suganya

Jeevika is now in a vulnerable state where she is easily prone to infections and other diseases. It has caused her anemia and there is also a high risk of her getting blood cancer if she doesn't get treated soon.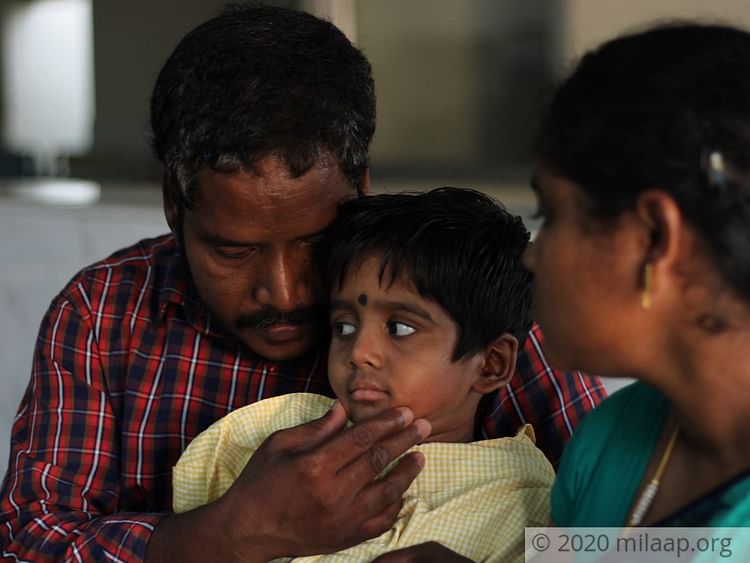 She survived on blood transfusions so far, but can't any longer
"Last week, my child's condition became so severe that we had to rush her into an ICU. Doctors told that there were only 50% chances of my baby surviving. We stood near the ICU door all night praying…hoping that she opens her eyes and she did! But doctors told she got lucky this time and won't survive if she collapses again - Kumaravel, Father

Jeevika needs a bone marrow transplant at the earliest and has even got a donor. But her parents are worried about their inability to afford treatment. Kumaravel is a farmer who has done all that he could but the amount seems far-fetched as he has no one to help him.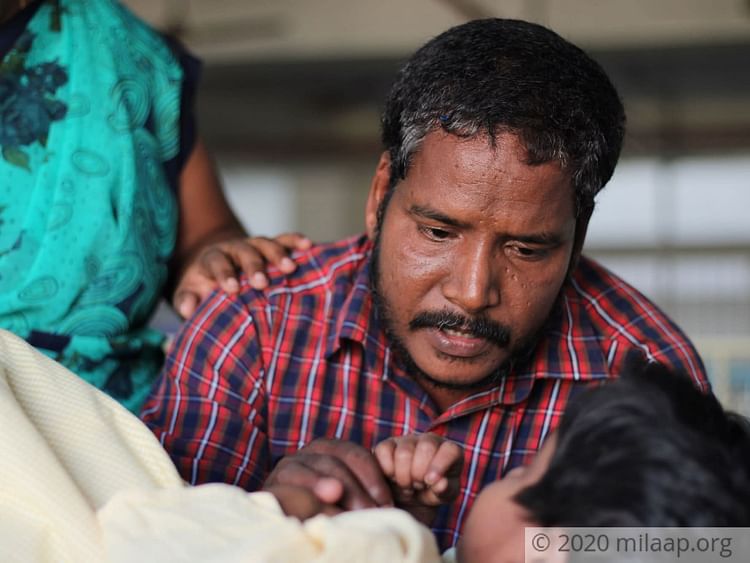 "A blood transfusion alone costs 3000 rupees and she needs other medicines like anti-biotic which costs around twenty four thousand every week. I am already neck-deep in debt. I have no one left…to put it right, no one is ready to lend me money. Where will I go for 25 lakhs for the transplant now? It is the only way to save my child and am helpless. Her battle for life is only getting tougher each day. Please help us!" - Kumaravel