"His legs were trembling as he walked up to me and he said, 'Papa my whole body feels weird and my head is dizzy.' I could see that something was very wrong and I immediately took him to the hospital but I never expected it to be a severe blood disease. It's been more than a year now, but my child remains bed ridden." - Raju, father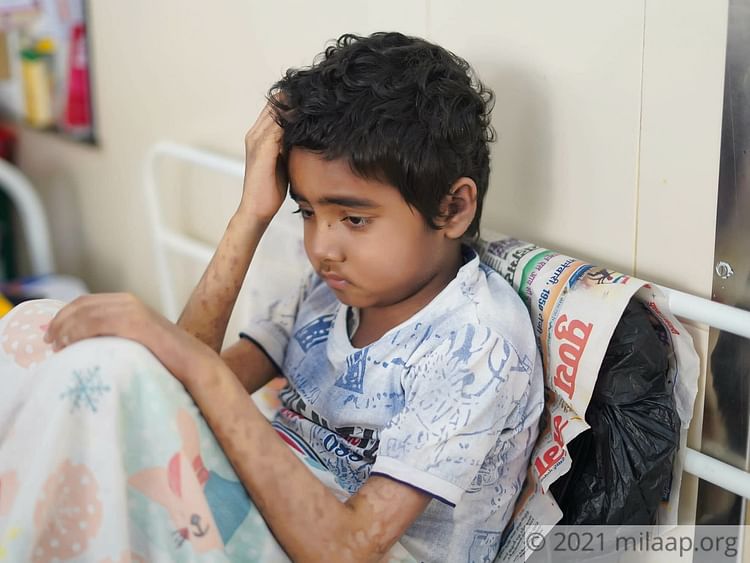 He underwent a major transplant to survive
Last year, in April, 8-year-old Jayesh was diagnosed with Severe Aplastic Anemia, a disease in which the bone marrow does not make enough blood cells for the body. His hemoglobin was dangerously low and he was very critical. He had to be admitted for 1.5 months straight, after which the doctors told his parents that only a bone marrow transplant can save his life.


"In those 5 weeks, he would have blood transfusions every other day and he was so weak that he was barely able to open his eyes. When the doctors told us that he would need a transplant, we ran pillar to post to arrange funds for his surgery. We put our everything in saving our child but now we are failing to continue.

"

- Surekha


He suffers from a severe post-transplant complication
Jayesh underwent the transplant in December last year, after 5 rounds of chemotherapy and it was successful. However, he suffers from Graft vs host disease (GVHD), a post-transplant complication that occurs when donor bone marrow or stem cells attack the recipient. It can be cured with proper treatment but Jayesh's parents have exhausted every rupee they had and are now helpless.


"His whole body is covered with big black spots that are refusing to go. His skin and lungs are badly affected. He is coughing continuously and avoids speaking, because he becomes breathless. My son has already gone through a lot and is almost about to recover completely, but I am unable to continue the treatment." - Raju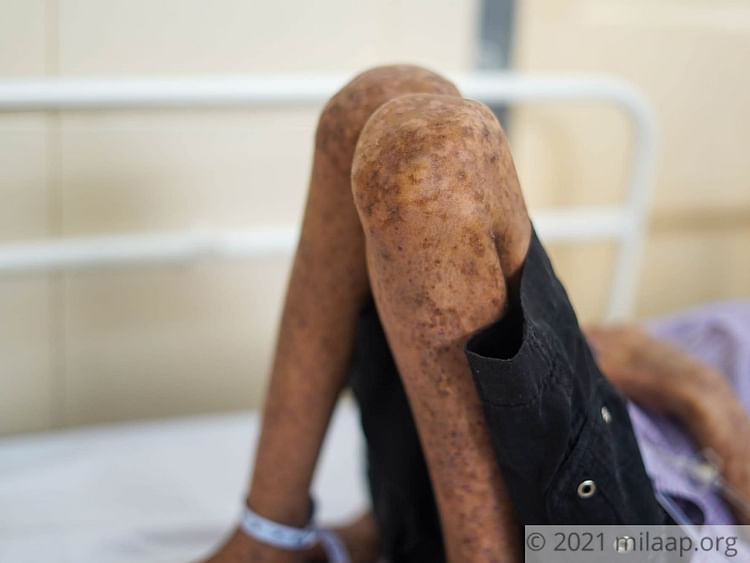 These parents need your help
Raju used to work in a garment company as a helper but after Jayesh's diagnosis, he could hardly work anymore. He has used up all his savings and taken loans to get his son's treatment done so far, but he is unable to continue.


"I am already neck-deep in debt and hardly have enough to even eat food. We rely on the food trucks that distribute food outside the hospital. My wife stays with Jayesh to take care of him while I stay in the waiting hall downstairs. I sleep wherever I get a place and wait for my turn to meet him. It's been hard but we have come this far.... If I fail to afford the treatment, I will lose my son."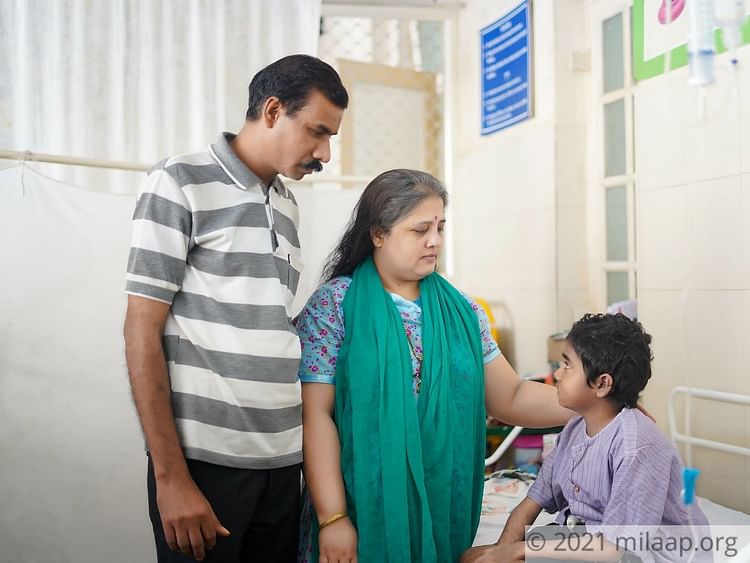 You contribution can help these parents save their child. You can give Jayesh a second chance at living a normal life. Click here to donate.