Nirma has spent sleepless nights fearing the worst for her 3 month old baby, Jay. She hasn't eaten in days. Jay is suffering from a rare disease that needs immediate treatment but Nirma has no idea how to afford it. She is all alone in this fight - her husband is an alcoholic and he is hardly around to help. Nirma, along with her brother-in-law, Arun, are doing their best to save Jay's life but it is not enough.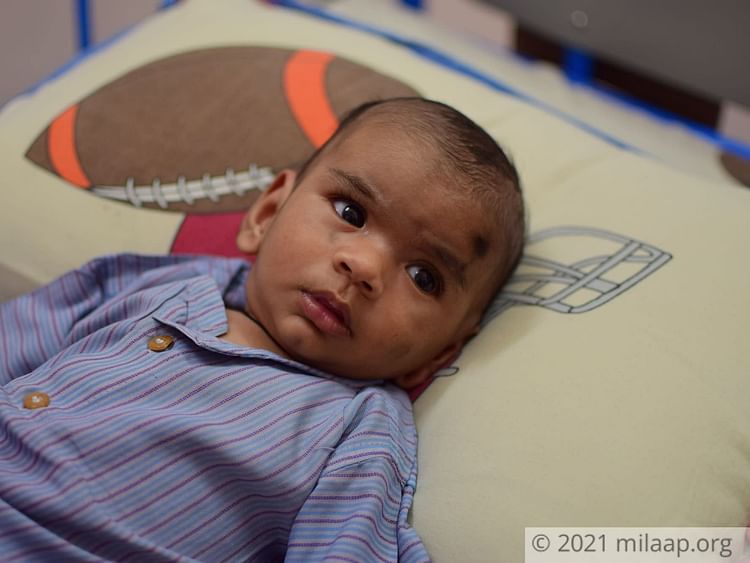 2 months into this world, little Jay is fighting death
Jay has been diagnosed with Leukocyte Adhesion Deficiency or LAD. This dangerous disease makes Jay's immune system so weak that it is unable to fight even the smallest of infections. As a result, these infections are slowly pushing Jay towards death. He needs an immediate bone marrow transplant or he will not be able to make it.


"Jay was born in October. I was overwhelmed with joy. All my married life, I have known very little happiness - a husband who is addicted to alcohol, a daughter suffering from cerebral palsy and the ever-increasing sense of helplessness about both these situations in my life. But Jay's birth gave me new hope. I thought maybe I could start afresh with my two children but that was not supposed to be...Jay is battling death and my hands are tied, I don't know if I can save him," - Nirma, mother.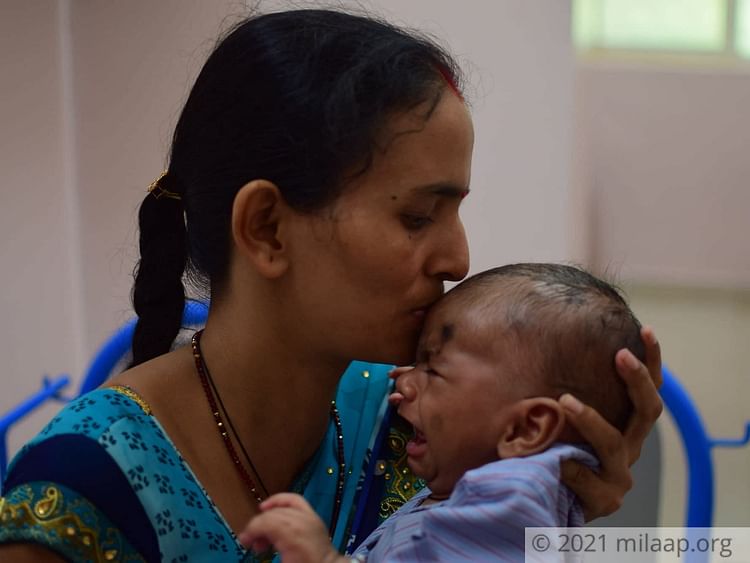 My aged father-in-law sells fruits on the road, my brother-in-law is begging strangers for help but how can we afford 21 lakhs?
Baby Jay has been admitted in the hospital for over a month now. He has recurrent fever, breathing problems and he is extremely weak. He is in pain round the clock - even at night, the little one hardly gets any sleep. The only way he can get cured is with the help of bone marrow transplant and he needs that urgently.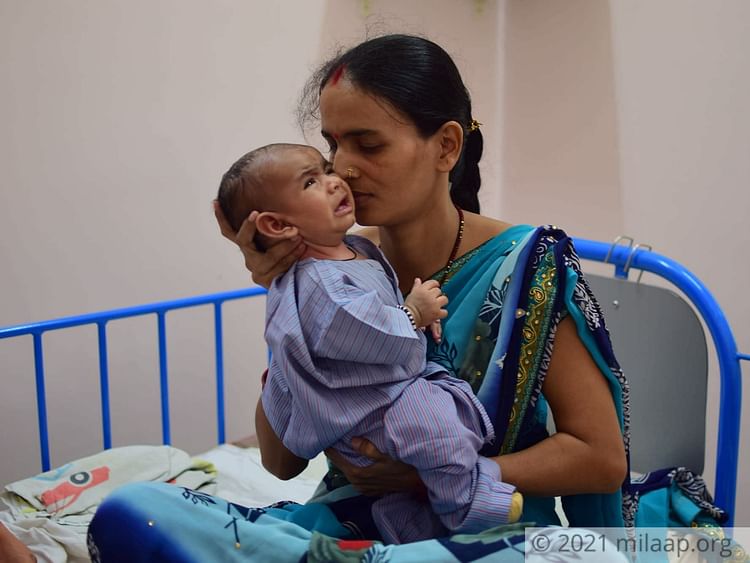 "My husband has no income. He knows about his son's disease but it feels like he has almost given up. So have our distant relatives. We often get calls from them, asking us to return their money which they had lent out to us for Jay's treatment. They ask us to just let Jay be. But I am not ready to give up, not till I am alive. My father-in-law and my brother-in-law too are doing their best but there's only so much they can do," - Nirma.
This mother is fighting a lonely battle to save her 3-month-old baby boy from a dangerous disease. She is not ready to give up but she is finding it very hard to arrange for the sum that's required to save Jay. You can help her - even the smallest contribution will go a long way.