Pallavi hasn't stopped worrying for a single minute for her husband and son. She often curses her fate, crying aloud, blaming herself. There are times when she thinks that it must have been because of any of her mistakes that her son is battling cancer. On top of that, her husband, Bachhu, doesn't have the privilege to stay at home and work in these trying times. A sweeper at the municipal corporation, he needs to go to work regularly.

"I am worried for both of them. These times - they're so difficult. It's just me and my son in the hospital. His condition is so delicate that not even my husband can visit him. He is running around to gather money for our son's treatment and I am doing everything to keep his pain at bay. But is it enough?" - 6-year-old Jay's mother, Pallavi.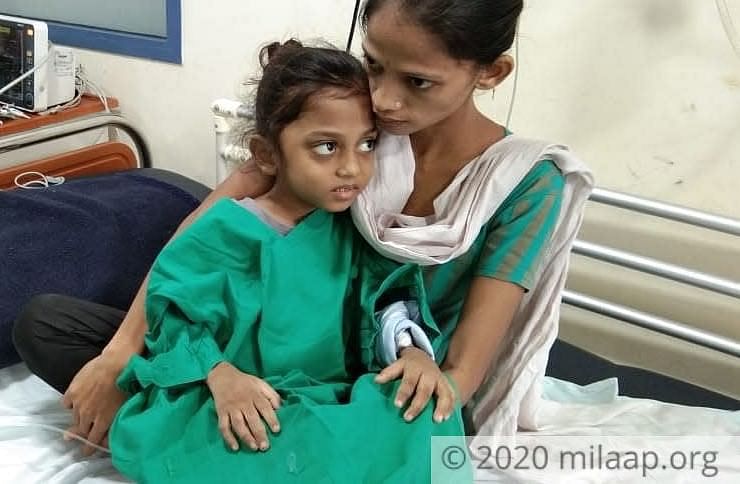 He said his whole body was in pain
Jay is the younger son of Bachhu and Pallavi, who have been living in the small municipal corporation quarters in Mumbai with Jay's grandmother and an elder sister. Though their house was cramped and they often didn't have the amenities for their daily needs, they had each other.


"But about a month ago, Jay started feeling really sick. Everyday, he would wake up with his whole body aching. He would have fever. The entire day, he would just lie on his bed, unable to get up. We took him to so many doctors but in vain. Finally, a blood test revealed that my precious child was suffering from cancer," - Pallavi.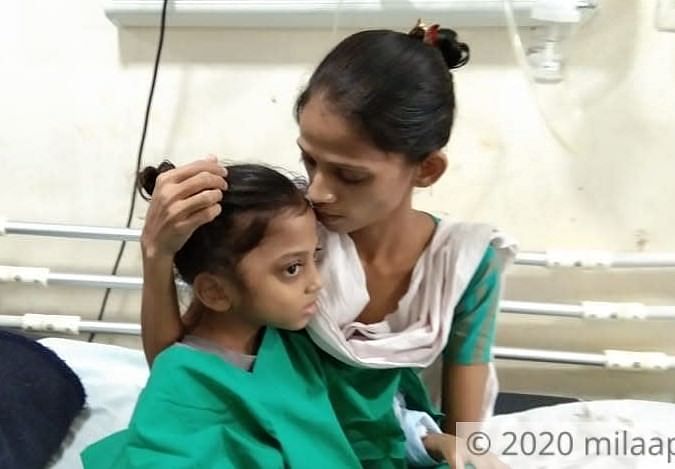 Bacchu had to rent a new room for Jay - he can't afford infections
Bachhu has been the only earning member of his family since his father died of a heart attack 3 years ago. He has spent every rupee he ever earned on taking care of his family; the poor man has no savings. So when he got to know of Jay's disease and the treatment he needs, he was very worried.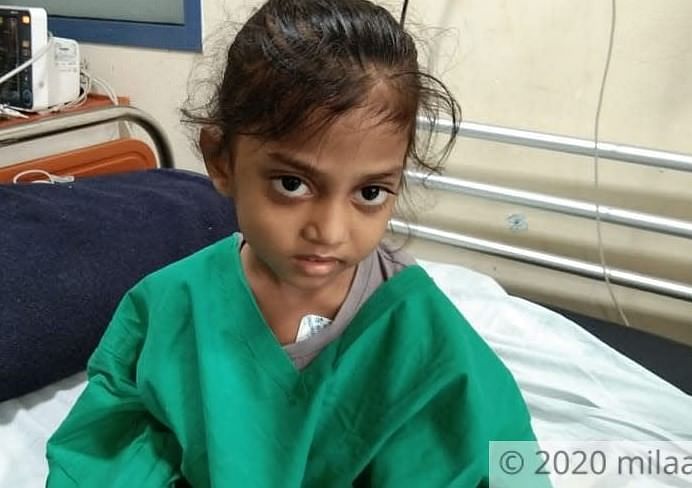 "I did all I could. The hospital people too helped me a lot, my relatives came forward as well. But with a monthly salary of Rs 7000, how will I save my son from this dangerous disease? On the advice of the doctor, I even rented a place near the hospital - a cleaner, bigger place which will keep Jay safe from infections. But the rent itself is Rs 10,000 a month. How will I afford the chemotherapy which will cost me 5 lakhs?" - Bachhu, father.
Despite staying in a bigger apartment, little Jay misses his sister and grandmother. He wants to go back home. But that won't be possible until he gets treated for this disease. With your help, he can get better and finally go home.