"I don't know what kind of disease or infection this is. In just a matter of few months, it has turned my healthy active child into nothing but bones. He is nothing like he used to be. It scares me when I look at him and his weak body, I fear that his bones might break if hold him a little tighter. What is happening to my little boy?" - Sravani, mother
Once always full of energy, he can't even get up from his bed now
In November last year, 6-year-old Jashwanth experienced unbearable pain in his stomach. He was immediately rushed to the nearest hospital where test reports revealed that he had volvulus- An obstruction due to twisting or knotting of the gastrointestinal tract. He was immediately prepared for surgery but unfortunately, it didn't work. In addition to that, the little boy also developed Failure To Thrive (FTT), a condition in which the child fails to gain weight develop and grow normally like other children of their age.


"He has never been ill before, not even a high fever and all of this happened so suddenly. He used to run around the house and do mischievous things, always full of energy and now, he can't even get up from his bed on his own." -Ravi, father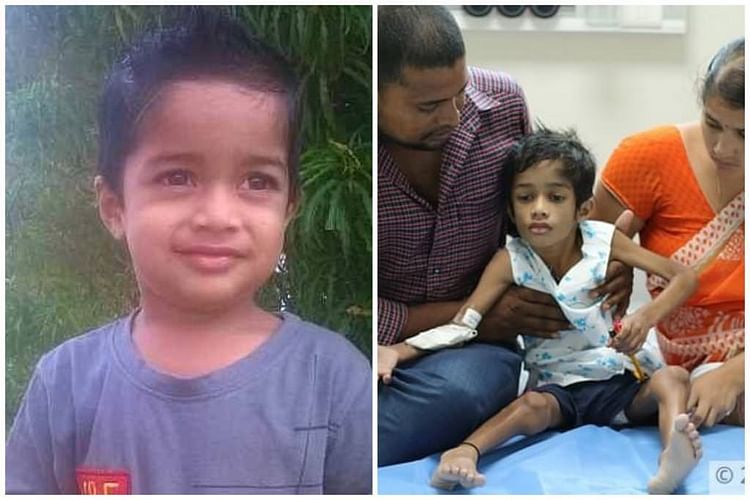 He is fed through a hole in his stomach
Ever since his first operation, Jashwanth stopped having food from his mouth. He would vomit whatever little he ate. So, soon he underwent another surgery where a pipe was inserted directed to his abdomen for food intake.


"It's been more than six months since my child has eaten properly, chewed or swallowed any food. We have to inject liquids into the pipe and every time I do that, it pains him a lot. As soon as he sees me with the liquids and syringe, I can see the fear in his eyes. I wish I could take away his pain, I wish he never had to go through any of this." - Sravani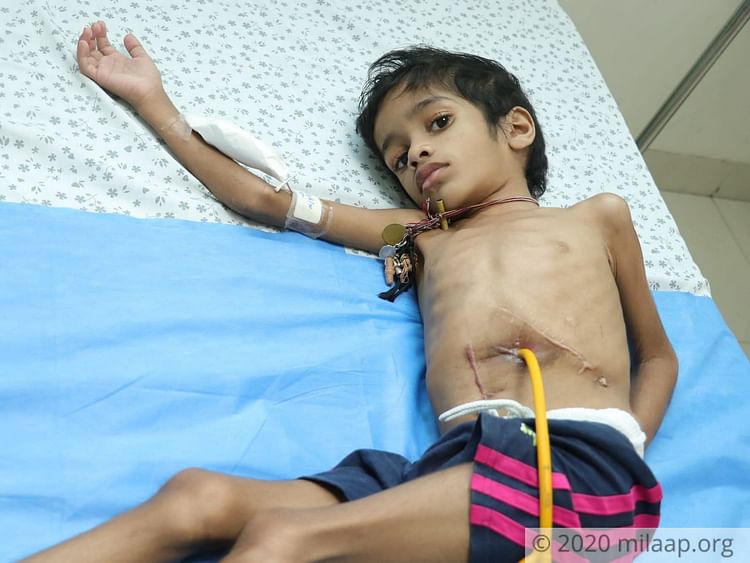 His parents can't afford the treatment any further
Jashwanth has to gain weight before he could undergo his final corrective surgery. The little boy needs Total parenteral nutrition (TPN) a method of feeding that bypasses the gastrointestinal tract helping his body gain the weigh he requires but the cost of the treatment is too much to bear for this poor family.


"We are farmers who live in a small village of Andhra Pradesh. We did all we can, even beyond our capabilities. We are unable to afford it anymore. I don't know how to save my child now. Please help me save my son." - Ravi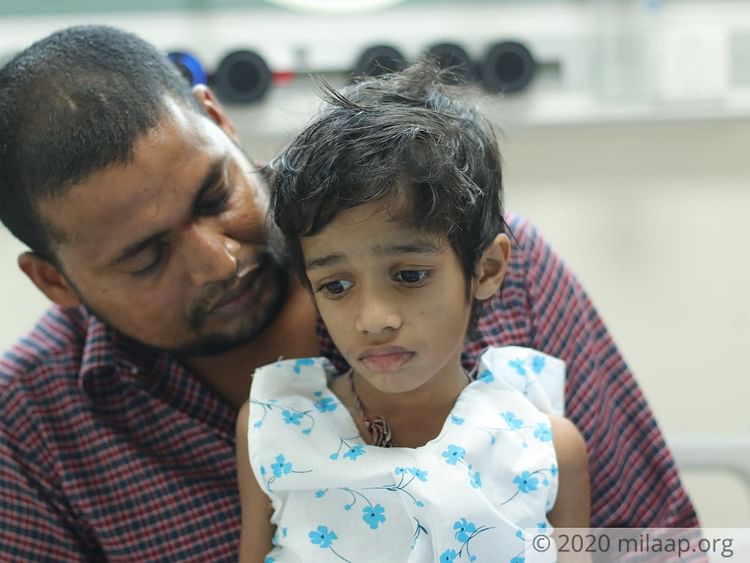 Only you can help these poor parents now. Your generous contributions can save this 6-year-old and give him a normal life. Click here to contribute.