Jashvanth was a perfectly happy and healthy kid until he turned 2, when he first started showing signs that all was not well. While other children of his age started walking and talking, he was struggling to even take his first step, and utter his first word. Only when they took him for a checkup was the shocking news revealed that he had a hole in his heart.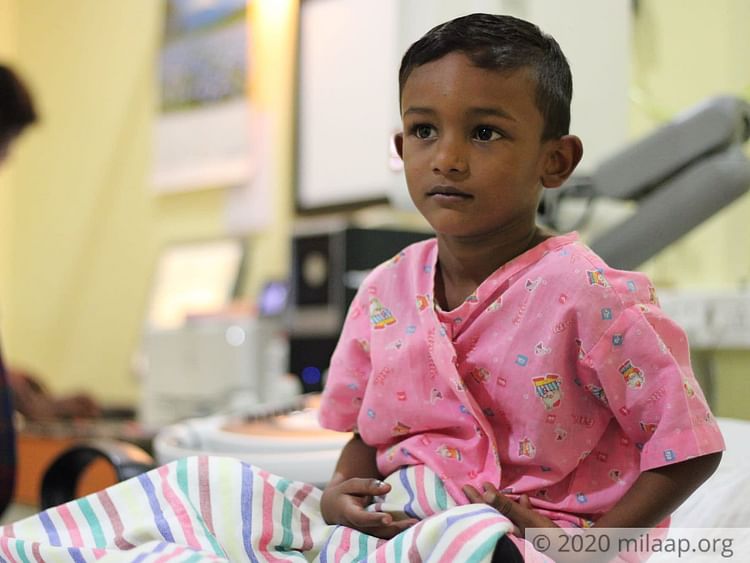 There hasn't been a single day where he breathed without any struggle
"He grew up very weak. Even crawling for a few minutes made him breathe heavily and he would stop trying. We thought it was because of his poor feeding habits. But when his growth became slow we became worried and took him to the hospital. It was there we found out about the hole in his heart and how it has been stopping his development" - Divya, Mother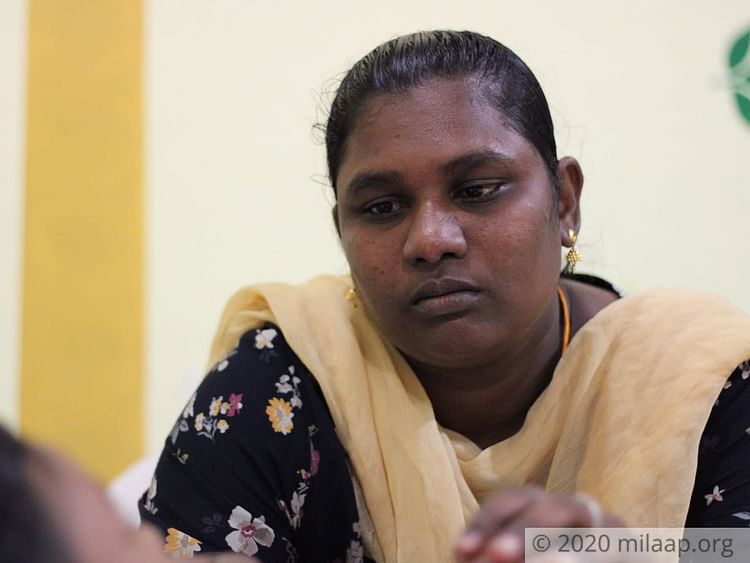 5-year-old Jashvanth has a condition called Tetralogy of Fallot, a combination of four congenital heart diseases. Due to this, blood with poor oxygen flows out of the heart and into the body leading to poor weight gain and difficulty in breathing.


"They asked us to get him a surgery right away. But we had no money and took him back home. Within a year his symptoms became severe. A few days ago I woke up and saw my child laying still… he was unconscious. His lips, nails and skin had become blue. We rushed him to the hospital… If we had brought him even a few minutes late, we would have lost our child forever..." - Vinoth, father

His body had turned blue as his body wasn't receiving enough oxygen. Vinoth knew that depriving treatment for his son will only kill him. He had no option but to borrow money and admit Jashvanth. The doctors wanted to do urgent open-heart surgery in three days and Vinoth is struggling to find ways.


This polio-stricken dad has no means to save his little son
"I lost the ability to walk because of polio when I was a kid. With the help of my friends, I got a job as a receptionist in a lab. The salary was adequate to run my family of three. When Jashvanth was born he gave me a reason to live. Now, his life is at risk and I need to afford more than 3 lakhs in 3 days to save him. I don't want to fail him as a father but how will I afford money in lakhs in such a short period?" - Vinoth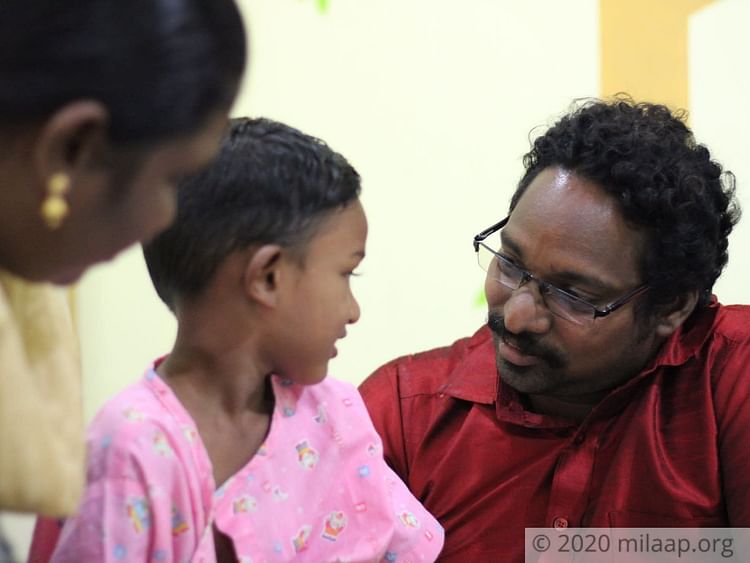 It's only been six months since Jashvanth started going to school. The hole in his heart is making him weaker each day, stopping him from playing and even studying. He needs your help to beat this heart disease.