"Piya keeps asking me when we can take our son home. Everyone is going home, she says. What's wrong with our son? I try to console her but even I don't have the slightest idea about what is wrong with Jashojeet, our son. It's been over a month since he has been at the hospital and I don't know how much longer we have to stay here like this. I don't know if we will ever be able to take him home…" - Girish, father of 10-month-old Jashojeet.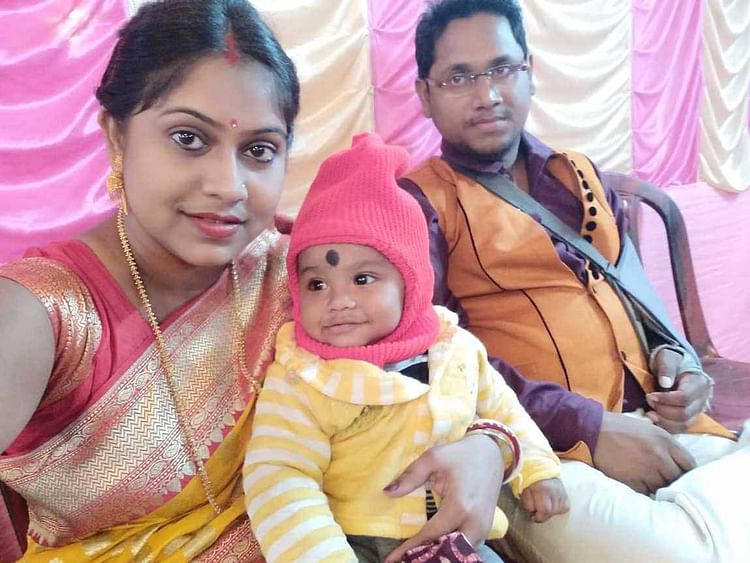 Even crying makes him gasp for breath
It's been almost a month that Piya and Girish's only child has been suffering from a severe breathing problem. Jashojeet has a viral infection that is causing cough, fever along with respiratory distress. He needs constant ICU care but it is getting difficult for his parents to afford that.

"They were supposed to discharge him, you know. But his condition got worse. They had to shift him from the general ward to the ICU - again! Now they won't tell us how much longer they need to keep him. He is crying all day, gasping for breath. Crying just makes it worse for him but he is in so much pain…," - Piya, wiping her tears. The young mother can't bear to see her son like this.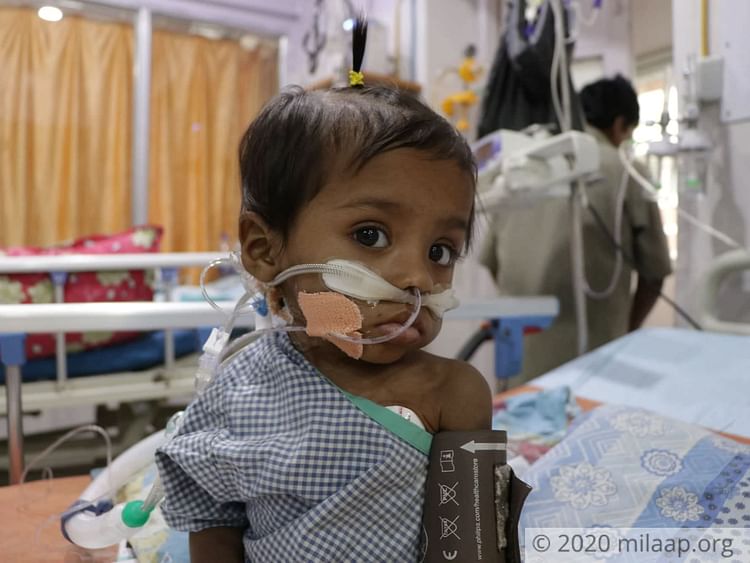 They are saving every rupee but they fear that it won't be enough
Girish is a tuition teacher at a small town near Kolkata. He also teaches computers in a coaching centre on a part time basis. He is the only son of his ailing parents, so the little he earns goes into taking care of them and running his family. In an unfortunate turn of events, Girish met with an accident last October too where he had to spend a whole lot of money on his surgery and medicine.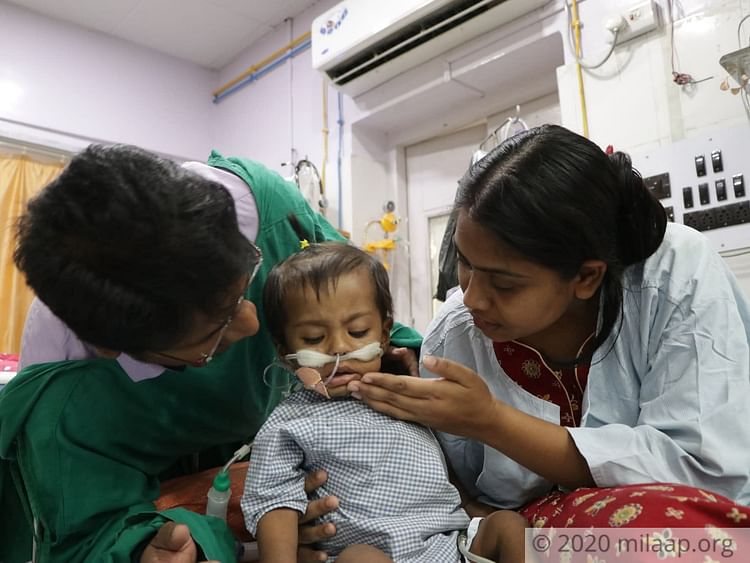 "I have never had savings - we have always lived from hand to mouth. And now even after selling my wife's jewellery, borrowing from friends and relatives and skipping meals once a day, we are not able to afford the treatment. My son is critical, I can't take him home without the treatment. Please help me," - Girish, father.
Click here to donate