"I sit beside her and look at her breathing heavily, the moisture collecting at the oxygen mask and my eyes fill up with tears. Just 15 days ago, everything was fine. And now she is in the hospital, battling cancer. I don't know how I can save her - I don't have money and I don't even have a job. Will I have to watch my 6-year-old daughter die in front of my eyes?" - Selva Kumari asks with helpless tears in her eyes.

A domestic help by profession, Selva Kumari has had no work for the last three months because of the pandemic. Unprepared for this kind of situation, Selva Kumari now doesn't know how she can continue her daughter's treatment without any income.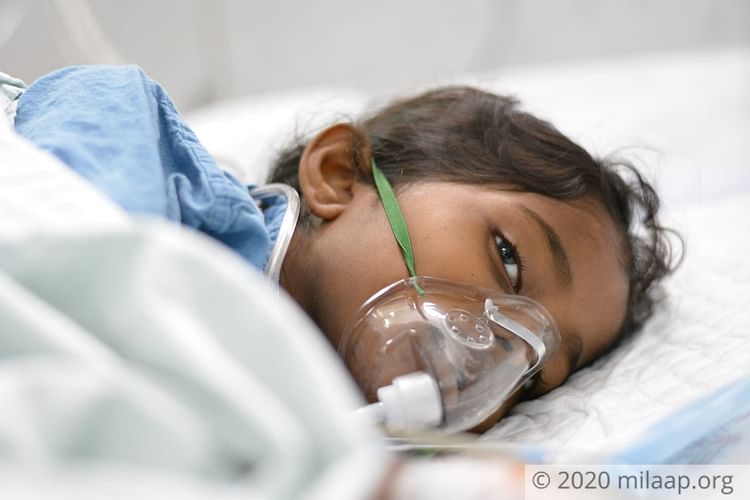 Those black spots on her body - they weren't allergies
About 2 weeks ago, when Selva noticed black spots on Janani's arms, legs and even her back she thought it was either an insect bite or some allergic reaction. She, however, took her to the local clinic just to be sure. They assured her it was nothing to worry about and asked her to take Janani back.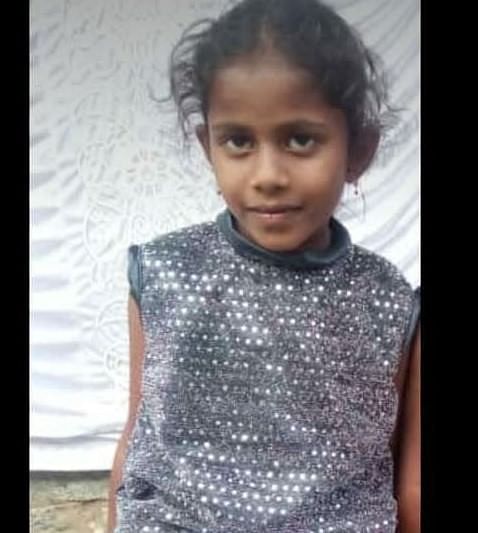 "I was relieved but only for a few hours. The next day she started vomiting, multiple times. Even if she took a sip of water, she would throw it up. This time when we took her to the hospital, they admitted her. The next morning we found out that Janani is suffering from blood cancer," - Selva Kumari.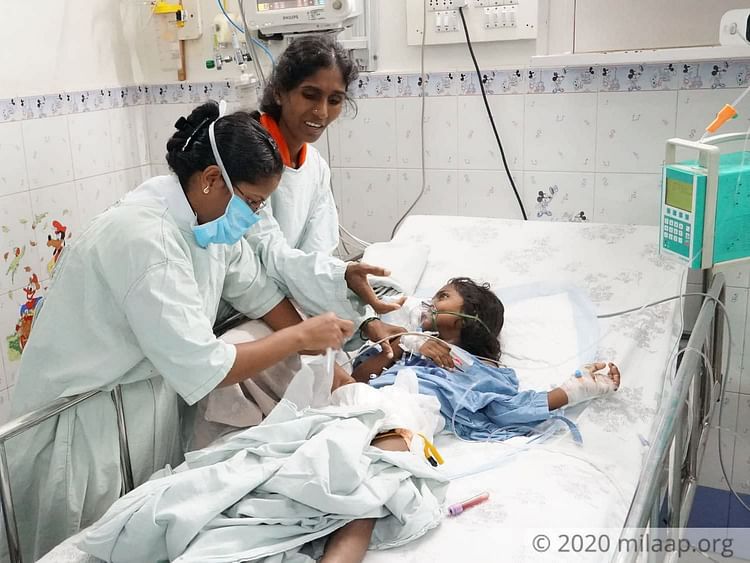 Janani's treatment is yet to start but her parents have already used up all their savings
Since her diagnosis, Janani's condition has changed for the worse. Her kidneys had started to fail and she had to be on dialysis. She was so critical that she had to be in ICU. In a matter of a few days,she started showing signs of improvement but by that time Selva Kumari and her husband, David had used up all their savings. They need 7 lakhs for Janani's chemotherapy and these parents don't know how they will arrange for so much.


"I am a daily wager, I do odd jobs to support the family. But since Janani's diagnosis, I have to be around her, running around to get things done in the hospital. I want to go out looking for a job, but these days, it's hard to get. With both our incomes gone, I don't know how we will afford her chemotherapy," - David, father.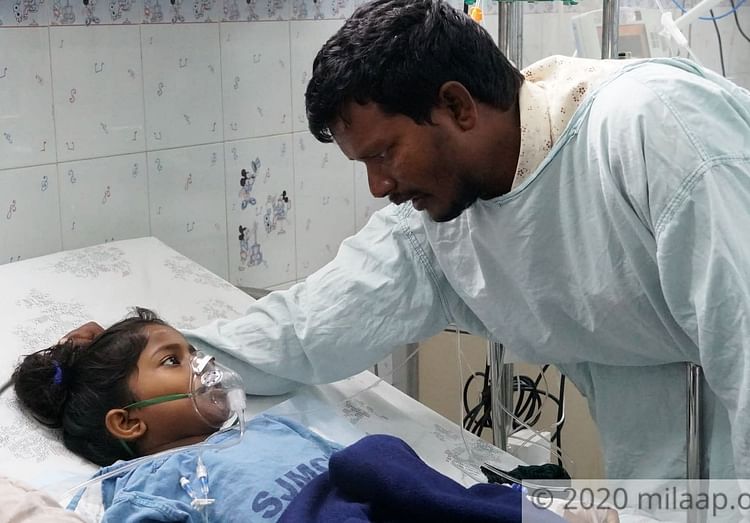 A bright and talkative child, Janani misses home and her sisters. They used to do everything together - studying, playing - and now she wants to go back to them, to the comfort of her home. She has been told that she has fever but she is scared thinking the injections would be hurtful. At just 6, the little girl doesn't deserve to go through all this. But the only way her parents can get her treated is with your help.

Janani's chemotherapy starts in the next two days, that's her only hope at getting better. Your generous contribution will help her beat deadly cancer.