4-year-old Jagan suffers from Retinoblastoma, eye cancer. His parents struggled for 2 years to keep their son alive and their struggle has been worth it. Jagan is getting better with each cycle of chemo. His treatment was started on time and hence the doctors were able to stop cancer from spreading to the brain and bone marrow, but the fight is not over yet.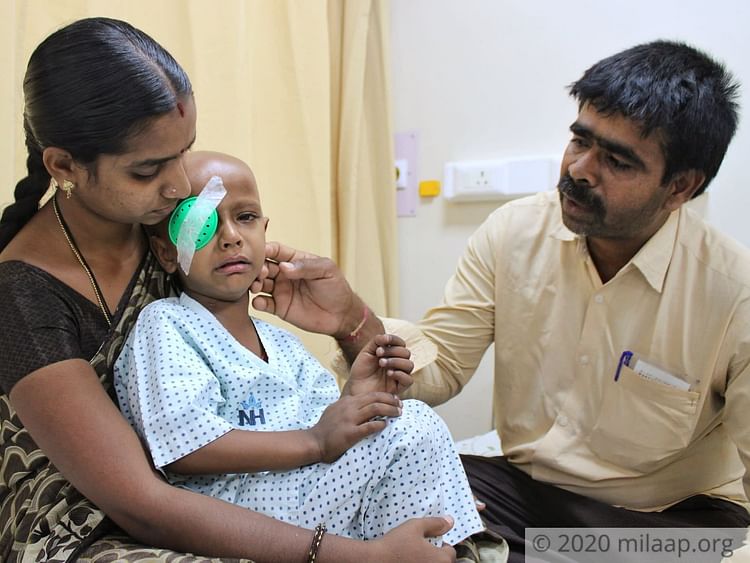 "His eye has been removed in the procedure and can only be put back once the rest of the chemo and other treatments are done. He is scared... He keeps crying and it is so hard to make him stop. He keeps reaching for the patch on his eye and starts to cry even harder. It is just heartbreaking." - Sowmya, mother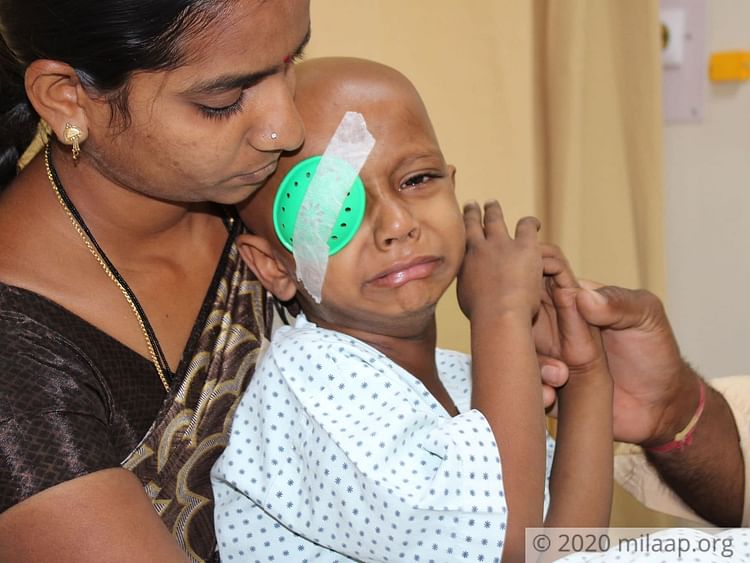 He was a very healthy child. For 2 years he didn't even suffer from a cold. But one night he had a very high fever which refused to go. Worried, the parents visited the local doctor who, surprisingly, asked them to get Jagan's eyes checked, saying nothing more than that.


"He just had a fever, so we couldn't understand why the doctor asked us to get his eyes tested. But he must have noticed something, because... After the test, they told us he has eye cancer... We just couldn't believe it. Soon the colour of his eyes started changing and we knew we couldn't delay his treatment any further." - Nagarjuna, father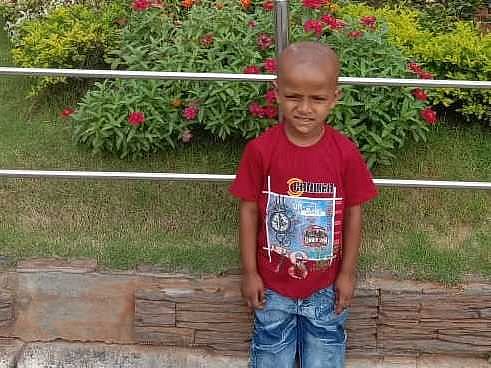 We are happy yet terrified, his cancer can worsen at any moment
"We are happy that he is getting better but we are terrified of losing him despite of everything we have done. Without further treatment, his cancer can grow again and he might never be able to see or even... live." - Sowmya

Jagan needs 2 more cycles of chemo followed by radiation to completely kill the cancer. After this, Jagan needs to undergo surgery for his eye. This entire treatment will cost them 9 lakh rupees but they cannot afford it.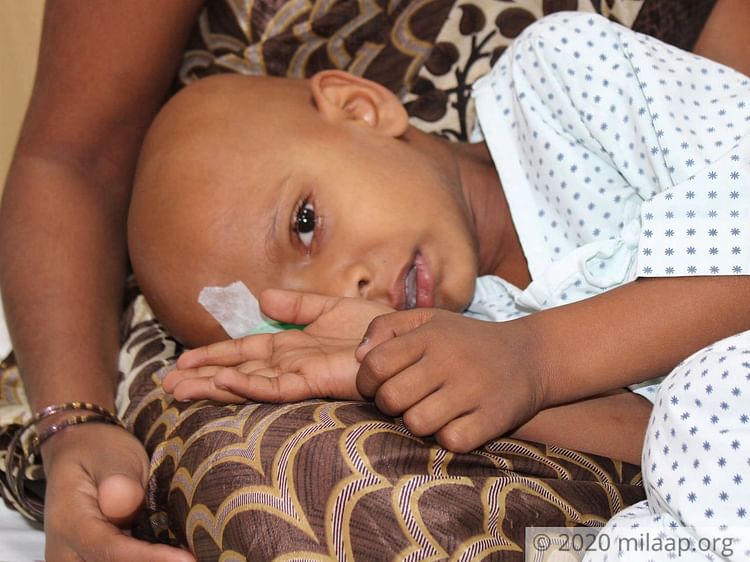 I should have gotten cancer instead
Nagendra is a victim of Polio and life has never been easy for him. Belonging from an interior village of Karnataka, it made it even more difficult for him to acquire skills to survive. Growing up, he was shunned for being different and gave up on being happy early on. But after Sowmya came into his life, things changed and they were the happiest when Jagan was born.


"We were happy in our own world. Sowmya would manage the small farmland we had and I would take care of Jagan's needs at home. Why is all of this happening to us? Isn't it enough that God has punished me? I should have gotten this cancer instead... Why him? He is all we have." - Nagendra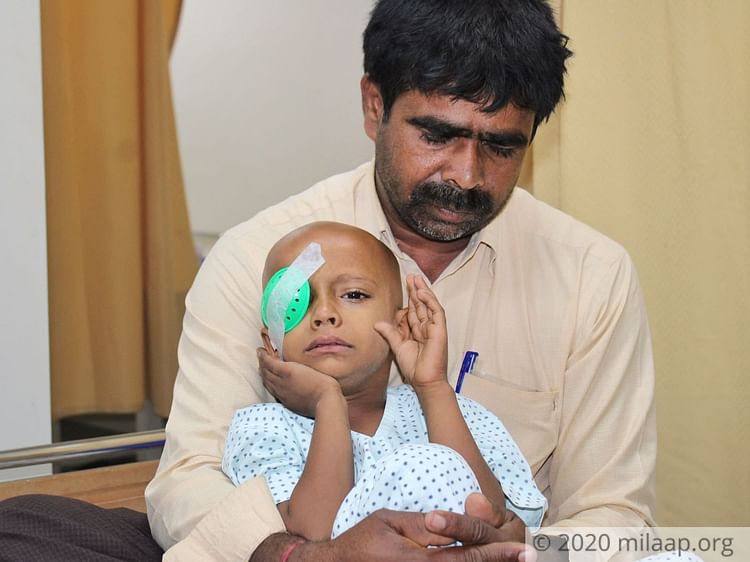 Your contributions can help save their only son. With your help, Jagan can see again and live a cancer-free life.