"Maa, the pain - it's hurting so much! I am not lying please take me to the doctor!"
"I should have believed her the first time itself. She kept complaining of a stomach ache and I ignored her. I thought she doesn't want to go to school and that's why she was saying all this... but I was so wrong. It was not like those stomach aches that she had had previously - this turned out to dangerous, almost deadly!"
- Rupa Prasanna, mother.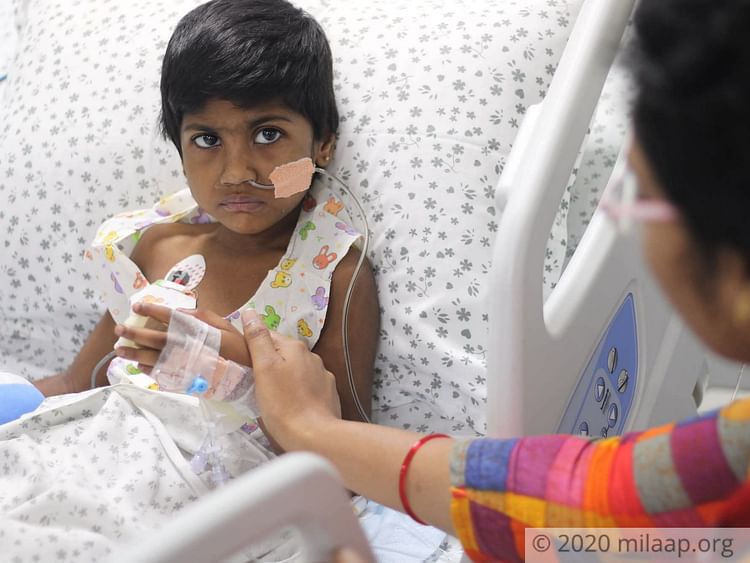 In August 2019, little Jaanvitha started having severe vomiting and stomach ache. She also had fever but the scans showed nothing that could explain the reason for the pain. Soon after a few blood tests, she was diagnosed with chronic calcific pancreatitis, which can have irreversible changes in the pancreas if not treated immediately.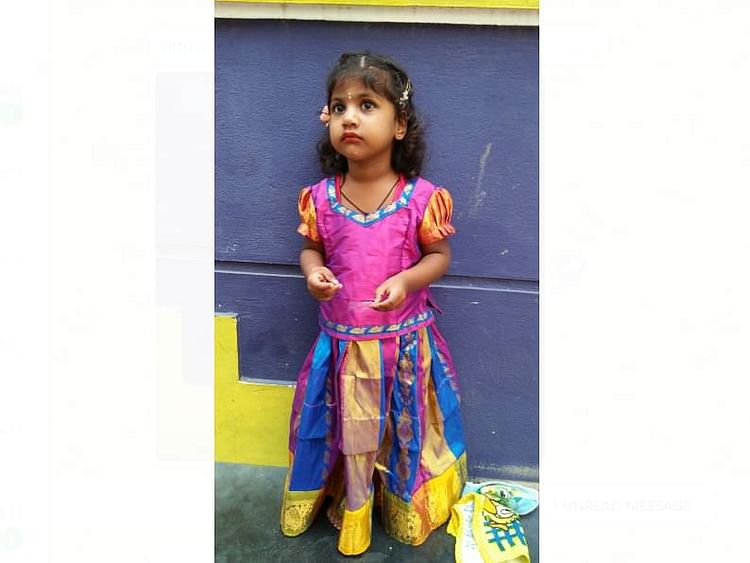 One moment she is absolutely fine and the other she is so close to death
The family lives in Srikalahasti, Andhra Pradesh. Soon after the diagnosis, they had to rush the little girl to this hospital in Chennai for a cure and since then, Jaanvi hasn't gone home. She is in the hospital battling to survive.


"Last month on 17th, we got the discharge papers. We were about to leave in 5 minutes and there it was again, that shooting pain. Suddenly her condition became so severe, she was rushed to the ICU. We just didn't know what happened, it happened so quickly. We stood there outside the ICU waiting for answers…" - Muniraj, father.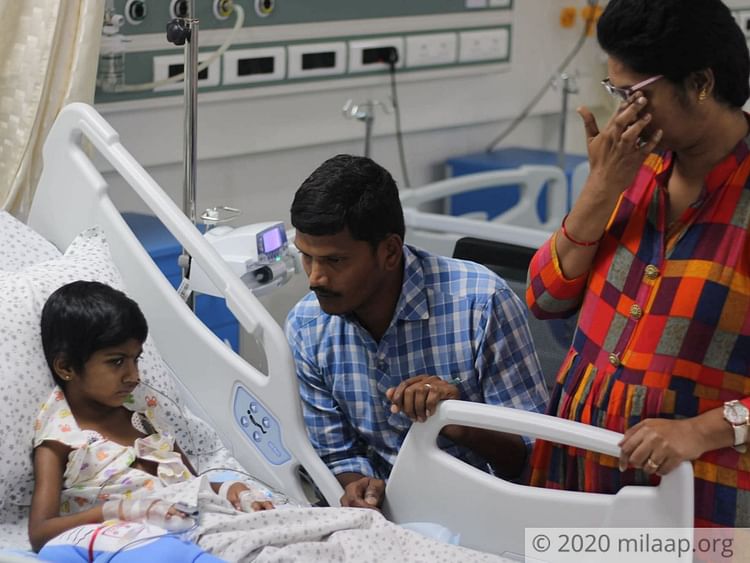 "They treat one thing and some other complication pops up, how long does my girl has to suffer? The fluid has accumulates between her lungs and her pancreas. A pipe is attached to remove it now. I don't have much idea about this disease but I can only see what pain it is causing my girl and I want it to stop." - Rupa Prasana
She needs prolonged PICU to survive this unbearable pain
"My Jaanvi is a very strong girl. My daughter needs me here, so I had to resign from my job. She is fighting very hard but I am failing to save her."- Muniraj

Jaanvitha has to undergo major surgery when she turns 9 but as of now, she needs pediatrics ICU to survive the complications. Jaanvi's elder sister is waiting for her at home and it's been months since they saw each other. This family needs you in their time of crisis, please help.

Click here to contribute