9-month-old Ishta is helpless. She can't move, sit, crawl or even see due to a disease that is now killing her slowly. Her head is enlarged beyond control and she whimpers in pain. Ishta's grandmother and her two little siblings take care of her while her mother works far away from home to provide for her family. Only a surgery can save her life but they can't afford it.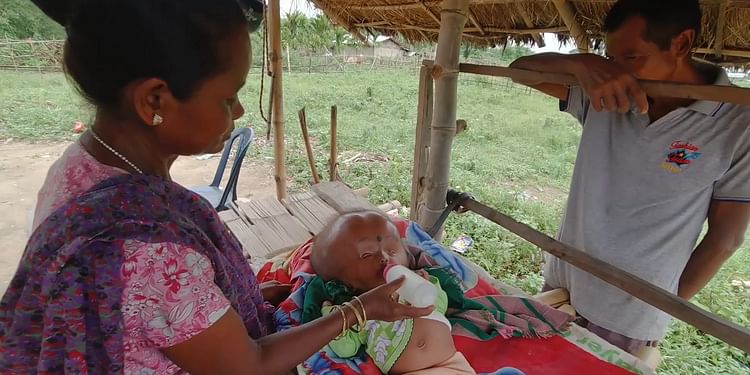 An ailment beyond their understanding
"Just 2 weeks after her birth, we started noticing her head was getting swollen. We didn't know what or how that was happening, and we rushed her to the hospital. After the tests were done and the results came in, the doctors tried to explain to us the ailment but we just couldn't understand. All we know is that without urgent surgery, this condition can take away our child from us." - Lina, maternal grandmother

Ishta suffers from Congenital Hydrocephalus, a buildup of excess cerebrospinal fluid (CSF) in the brain at birth. The extra fluid increases pressure in the baby's brain, causing brain damage and mental and physical problems. This condition is rare and only early medical intervention can save the baby.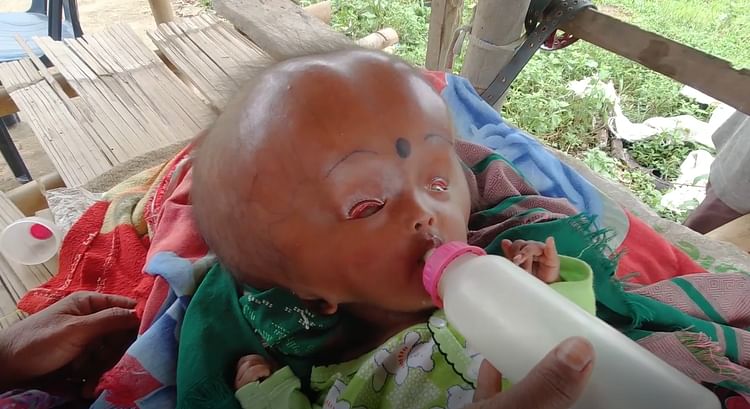 Her mother had to move far away from home to feed her 3 children
Ishta's family is extremely poor. To afford even the cost of travelling and tests, they had to borrow money which left them with a pile of debts. Soon after the diagnosis, Ishta's father left one day and never returned leaving three children and an unemployed wife behind. That is when Ishta's mother, Salima, had to relocate to the city and work as a domestic help to tend to her family's needs.


"Salima left in January and hasn't been able to visit us until now. She cries over the phone when she hears about Ishta. Everytime when I hold Ishta, I fear hurting her. Sometimes even my touch on her forehead sends shooting pain and she cries endlessly. It hurts to see the child suffer every second but there is nothing that I can do to make it any better. The surgery is something we will never be able to afford." - Lina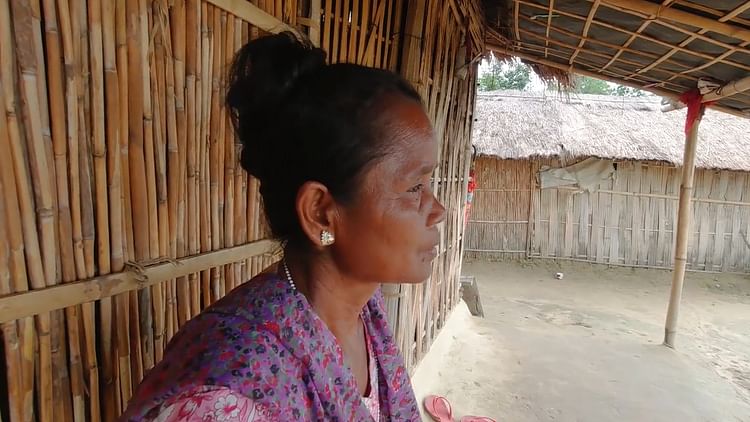 You can help
Ishta's surgery will cost over 25 lakh rupees. For a family that can't even afford milk for their children, this sum is impossible to arrange. Lina toils the land of nearby farms to earn daily wages whenever she can and on those days, Ishta's brothers, aged 7 and 4, take care of her.


"Ishta's brother and sister adore her and they have a lot of questions regarding her health. They keep asking me when she is going to be okay and why God is punishing her… I have answers for none. They help me take care of her and play with her despite knowing she won't be able to respond. Her eyes are already unresponsive and her condition will only get worse. I wish I could do something to afford this surgery but... but I am helpless." - Lina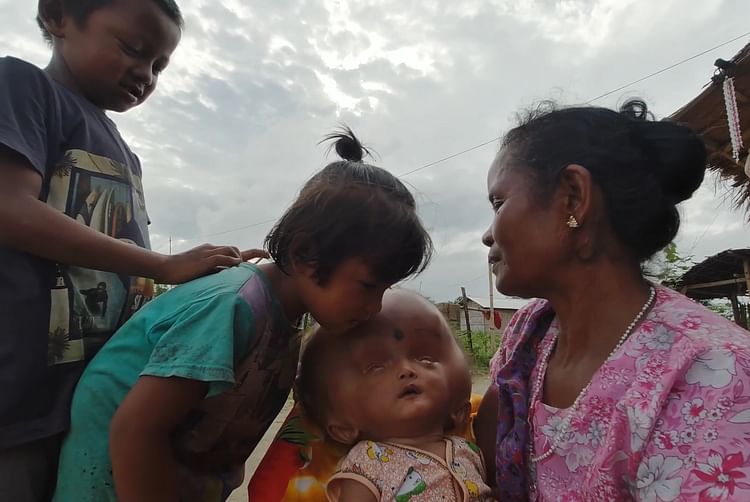 You are their only hope. Your generous contribution can save this little girl and help her lead a normal life. Click here to donate.