"I thought it was all over, I thought my child would never have to go through such pain again. His smile, he was so happy, he was enjoying things that he couldn't all this while. He would run around carefree, eat all his favourite food, try new games and lived like a normal child. He left his past behind, but his cancer, it came back to haunt him." - Brijesh, mother

Ishant was just 4 when he was diagnosed with Acute Lymphoblastic Leukemia, a type of blood cancer. After two long years of fighting the disease, he was finally cancer-free. But in September last year, his cancer relapsed.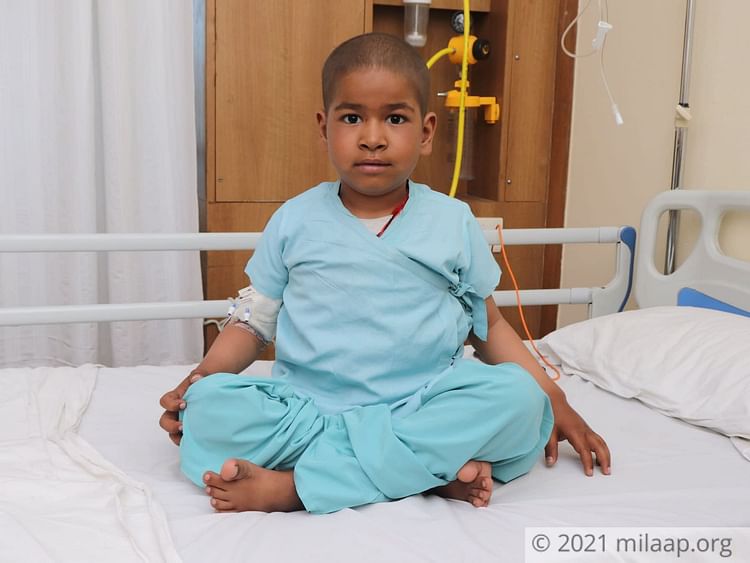 Will I again have to go to the hospital every day?
"When I took lshant to the hospital for his first chemo after relapse, he was so heartbroken that he fell completely silent. Nothing could cheer him up. He asked me with tears in his eyes - 'will I again have to go to the hospital every day?' I didn't know what to say. How do I tell him that his disease is back and that too worse than before..." -Brijesh

Now, no amount of transfusions and chemotherapy can save Ishant, only a bone marrow transplant can. But the cost of the treatment is way beyond his parents' means.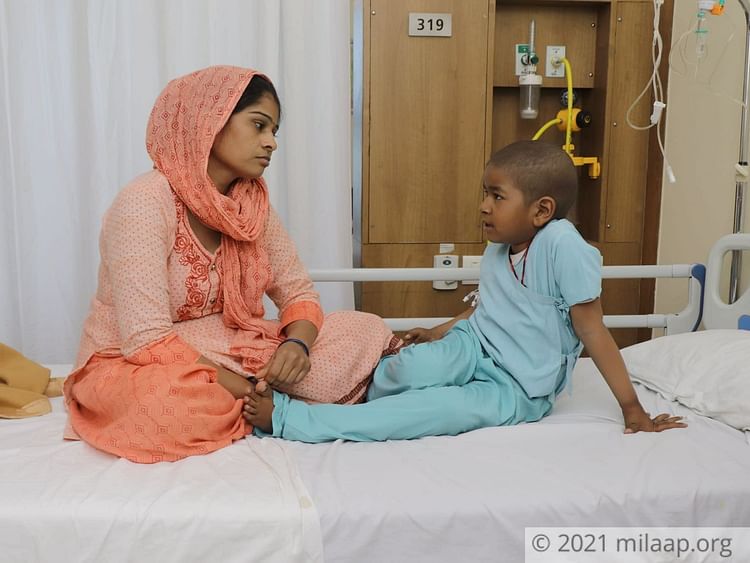 I will lose him because of my inability to afford treatment
"Every penny that we earned and saved, we have already spent it during the first time. We don't know where will we find the strength and money to save him this time. What I earn is all going just to afford the medicines. If this continues, I will lose him and it will all be because of my inability to afford treatment." -Mukesh, father

Mukesh works at a small private company as an engineer. His company supported a lot over the years to keep his daughters treatment going but now, with the pandemic going they are unable to help any further. The transplant will cost them in lakhs which they cannot afford.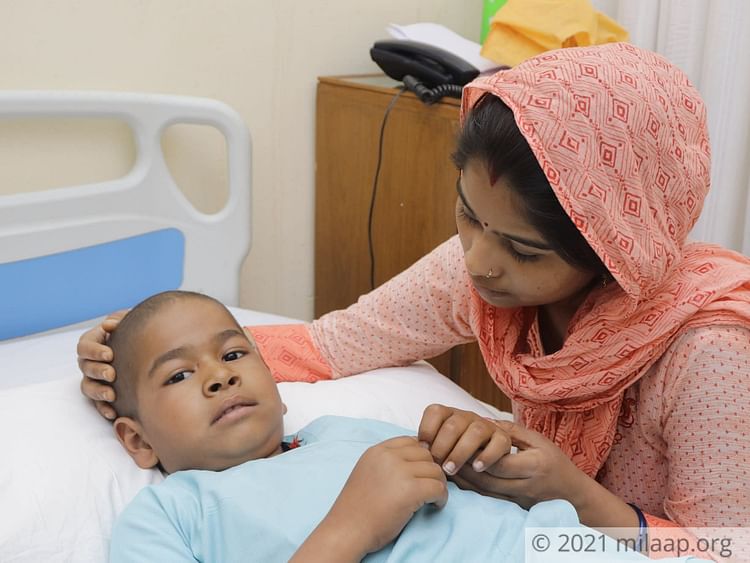 Only you can help
"I am unable to take leaves anymore and I can't skip work either, every rupee is so important for us right now. The entire time that I am at work, I keep praying for my child's health. I can't stop thinking about him and the thought of losing him is killing me. I just want my child's life back, a normal and happy life." - Mukesh
Your help alone can help this child survive. With your contribution, Ishant can get a life-saving transplant. Click here to contribute