"You look at her now, and you will never believe that such a dangerous disease has taken a hold of her. She's just like any other child her age, the only difference is that her cancer battle has made her wise beyond her years. Even at 8 years old, she will tell you exactly what is happening to her, but she will never let it bring her down. She has never even shed a tear in sadness or pain. She has fought this disease once, and she is determined to fight it again…"
- Javed, father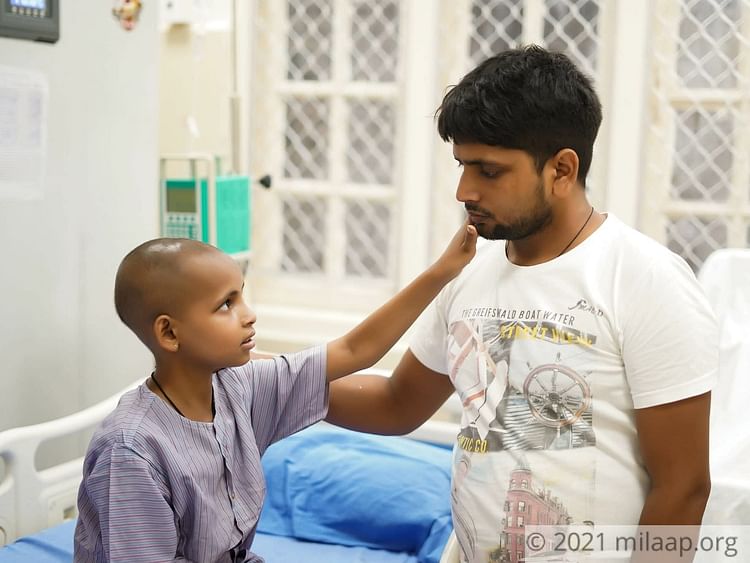 First diagnosed 4 years ago, she fought hard and beat blood cancer once
In 2017, Javed and Afsana Siddiqui were left shell-shocked after their daughter was diagnosed with Acute Lymphoblastic Leukemia, a type of blood cancer. Little Ikra had a high fever that lasted days. Soon, some dark spots appeared above her eye, which alarmed her parents. After going through several doctors and shuffling from one hospital to another, they realised that her recurring fever was a symptom of the cancer that was plaguing her.


"I remember getting this sinking feeling in my gut. I couldn't believe a 4 year old could get blood cancer! We moved to Thane, from our hometown in Lucknow, and Ikra underwent chemotherapy. She did so well, she fought cancer head on and two years later, she was declared cancer-free. I thanked my lucky stars, when I was able to take her back home, then. Little did I know that this wasn't the end of our troubles." - Javed
Ikra after her first cancer battle in 2019

After two years in recovery, a sudden relapse turned her world upside down
For two years following her recovery, Ikra would go in for check-ups every three months and come back with a clean bill of health. For a while it seemed like everything had gone back to how it used to be, before the nightmare-ish two years that they had spent in fear of their daughter's life. Until March of this year, when the one thing they had desperately hoped to avoid manifested itself.


"We had planned to visit family in our hometown, and wanted to spend our time there without worries. So I took Ikra for her check-up a little earlier than her usual date. She underwent her regular tests and we were awaiting the results, only to see the doctor's face fall at the report. Her cancer relapsed and this time it was more serious than before. Yet again, I was dumbfounded. Less than a month ago, they had told me she was doing really well. I couldn't understand how things had changed in a matter of just a few days…" - Javed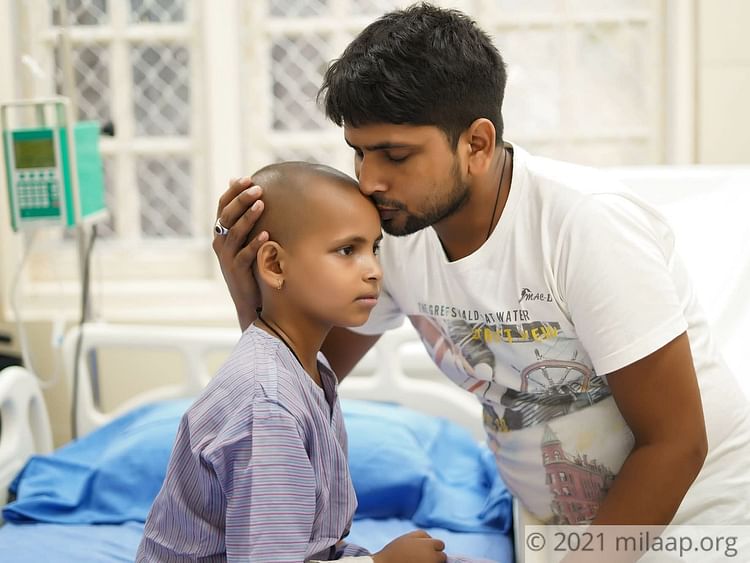 Without a proper job and income, he is failing to save his daughter
Now Ikra's only hope at survival is a stem-cell transplant, and she needs it at the earliest or her life will be at risk. Before the procedure, she needs to undergo high-dose chemotherapy to kill the cancer cells in her body. Ikra's younger sister has been matched as her donor, but the exorbitant amount of INR 18.5 lakhs is holding her back from getting the transplant.

After her initial diagnosis, Ikra and her family moved to Thane, where Javed began to work at a bakery to support his family of 5. But since Ikra's relapse, he has quit his job to be by her side. Now, without a means of livelihood, Javed has no way of affording his daughter's expensive life-saving transplant.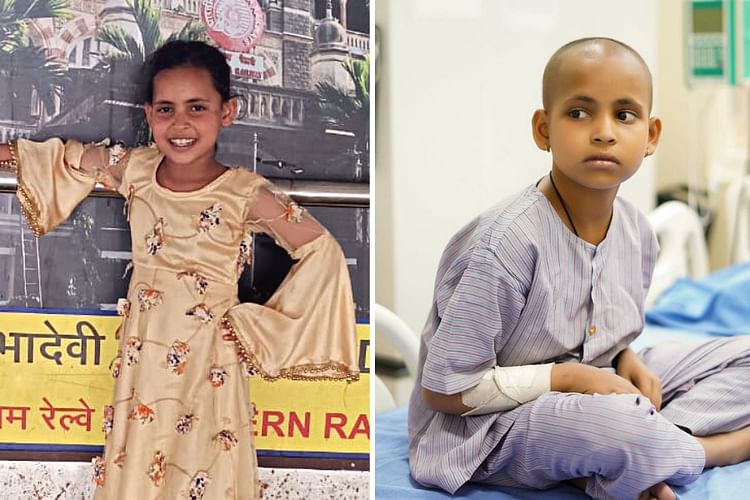 "I have exhausted everything I had, about 70,000 rupees, in her initial chemotherapy, and even begged and borrowed from people to keep her treatment going. We were just happy that everything had gone so smoothly. But now, my sweet girl is suffering again and while there is a cure, I can't bear the expenses. I have no money or no resources left… I'm failing to save my daughter." - Javed
Ikra is a fighter and has already beaten cancer once, but this time around, she needs your help. Your contributions can get her a stem-cell transplant and give her a second chance at living a normal life. Click here to donate.