Hrishab stands in front of the mirror and asks his mother, Mohua, when his hair will grow back. She smiles at him and says that it's better he has this hairstyle for the summer because it's soon going to be very hot. 6-year-old Hrishab is unsuspecting - he believes his mother, he believes that his hair will grow back and he will go back to school very soon.

"I try very hard to hide my tears. I don't want my tears to make him weak. He is only 6, he has his entire life ahead, he has to fight this. I will help him fight this," - Mohua, mother.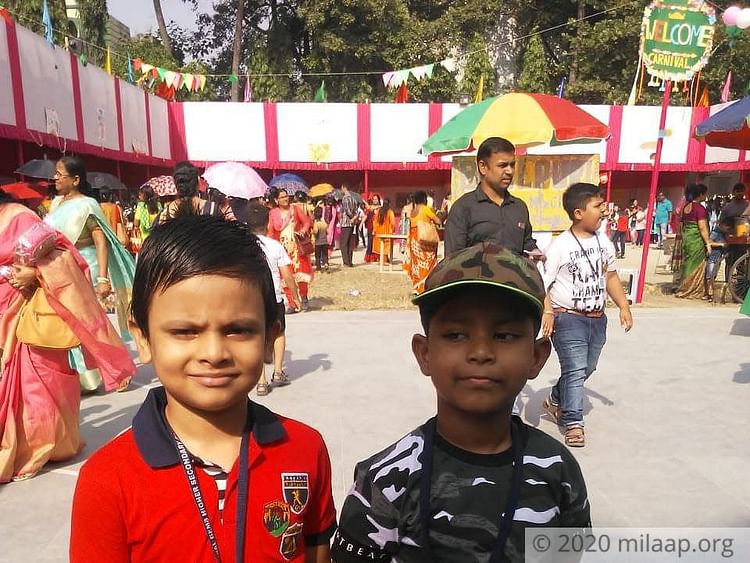 Once a working mother, Mohua decided to quit to take care of her son
"It was a difficult decision for both of us. We needed the money for Hrishab's medicines, treatment but there was also the need for someone to be by his side constantly. After Hrishab's cancer relapse, I decided to quit. I will fight till my last breath to save my son," - Mohua, mother.
How could a shoulder pain turn into cancer?
The year was 2016 and Hrishab was only 3 years old. The young parents, Diptiman and Mohua, were very happy and content. Diptiman was working in an international travel agency, while Mohua was working at HCL. Everything was working out fine for them until Hrishab complained of a severe pain in his shoulders.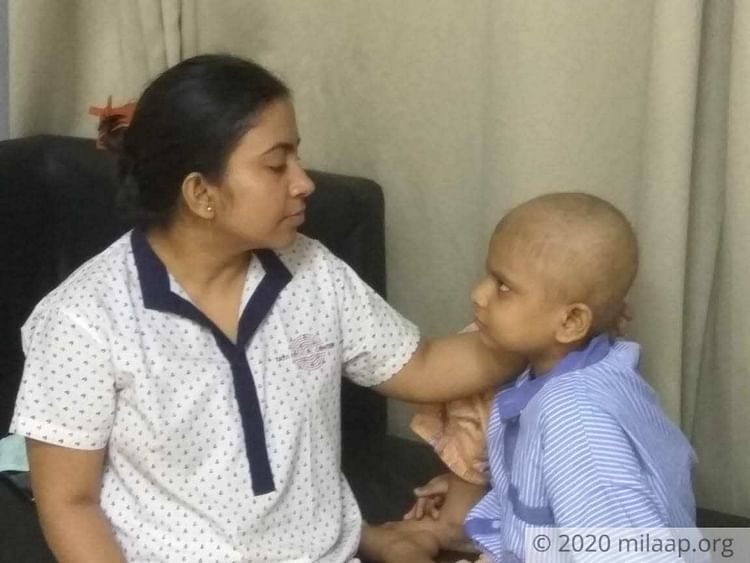 "We thought he had hurt himself while playing but since the pain was refusing to go, we took him to a doctor. To our utter shock, test results revealed that he has cancer!," - Diptiman.
Heartbroken but strong-willed, they started their fight against cancer
Diptiman and Mohua were heartbroken but they didn't give up. They were ready to put up the fight for their only son. Hrishab's treatment started and he was responding well. He was in remission and was also going to school.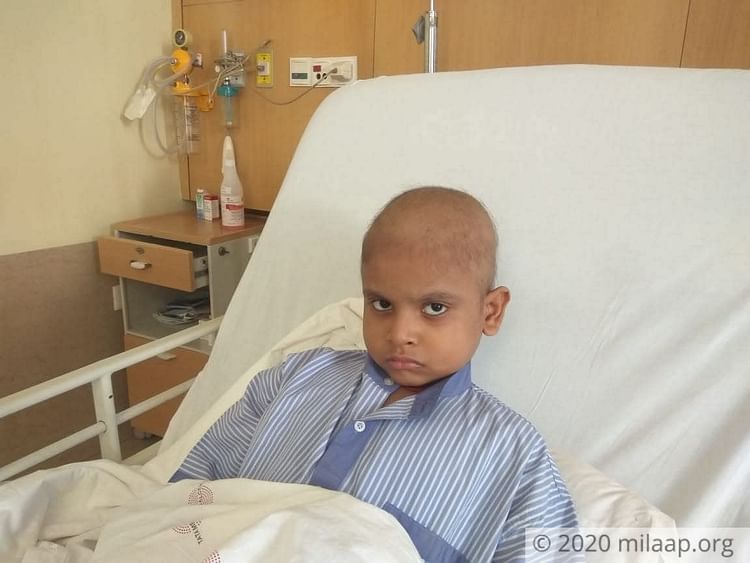 "We were finally relieved, we thought life was getting back to normal. But last December, during one of his regular visits, the doctors told us that his cancer was back. But how could that happen? We had taken such good care of him…," - Mohua, mother.

Hrishab has been undergoing chemo since January but this time the doctors have said that a bone marrow transplant is the need of the hour. They have already spent 5 lakhs but would need around 45 lakhs for the transplant.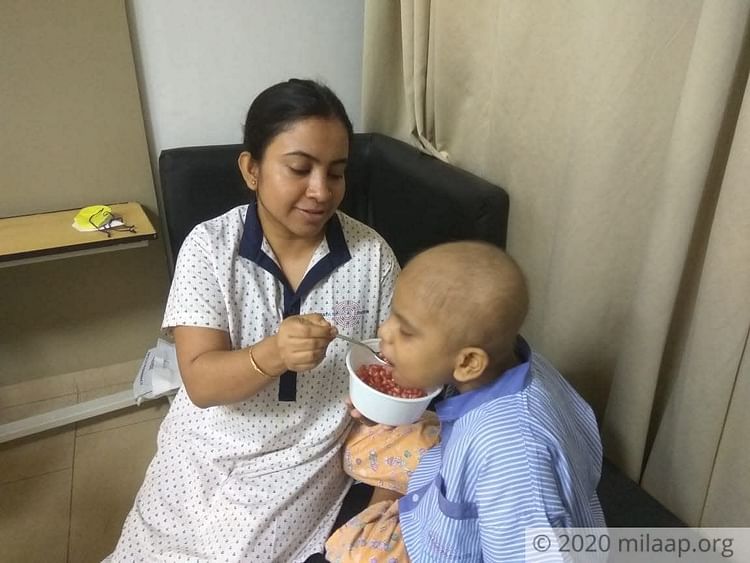 "My husband has been working extra hard since I've quit my job. Expenses have only been rising and it has become difficult with every passing day. But we don't intend to stop Hrishab's treatment. I am willing to be the donor but I am really worried about the cost - it's so much," - Mohua, mother.
These parents are struggling to save their 6-year-old from cancer yet again, your generous contribution can help.