"Hithiksha is only 3 months old but she has already undergone two major surgeries and is awaiting a third one to survive. From the moment my baby entered this world, all she endured was only pain. Her abdomen was cut upon twice even before her earlier stitches healed. My only relief through all this chaos is seeing her holding on strong…it gives us the strength to fight with her"- Revathy, mother.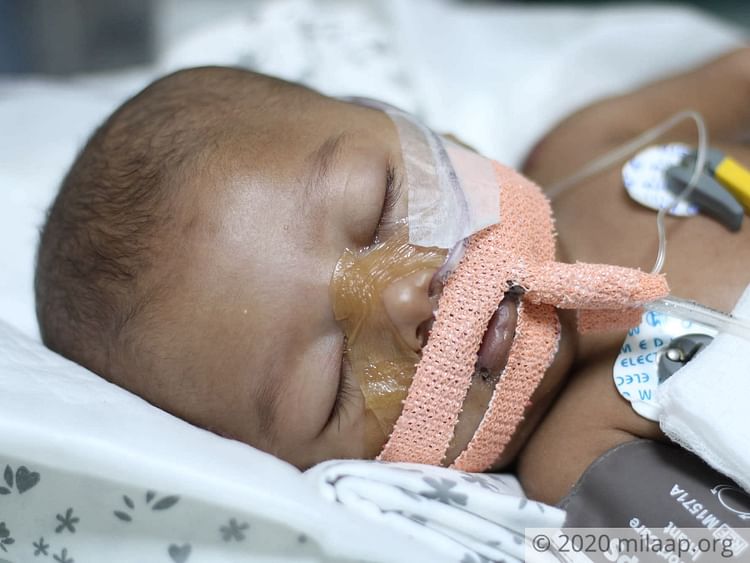 Baby Hithiksha is second of the twin born to Revathy and Santhosh. While her elder sister was born healthy, Hithiksha was put on a ventilator as she displayed difficulty in breathing. As the condition prevailed she was taken to NICU where the doctors diagnosed her with a right elevation of the diaphragm (the muscle that separates the chest cavity from the abdomen).


"She was struggling to breathe even with the help of a ventilator. My baby was squirming with pain and we did not know what was causing her the discomfort. She refused to feed and even if she did it ended up with diarrhoea. Only later we knew her diaphragm is pushing her lungs and other organs nearby" - Mother

Delaying the surgery would have ended up rotting the baby's stomach
The elevated diaphragm was pushing her lungs, liver and stomach. She underwent a laparoscopy immediately or else her stomach that was pushing the liver would have rotten and put her in a dire situation. While the surgery was successful her breathing problem came back again within a week.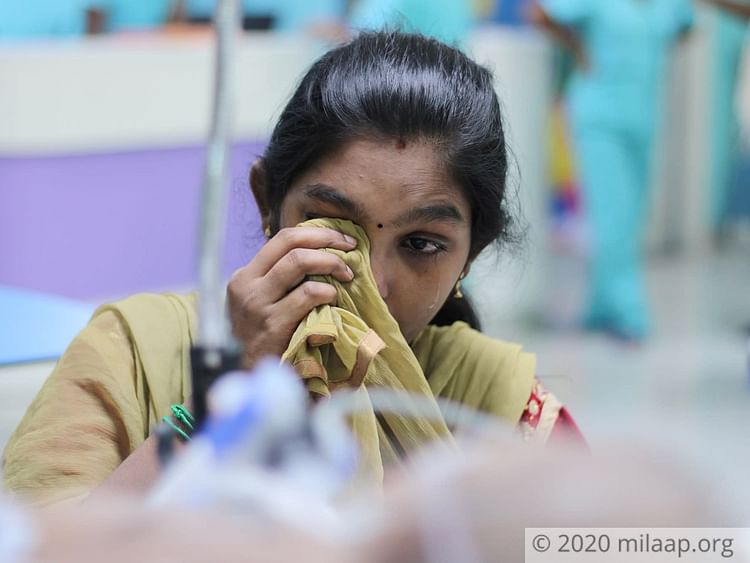 "She stayed in the NICU to recover from the surgery. It was disturbing to see my little one covered in tubes and heavy dressings around the incision. Just when I thought she is alright she went into distress. Her procedure relapsed and they had to rush her into the operation theatre again. Even before my baby's sutures had healed she needed another surgery to survive" - Santhosh, Father

Hithiksha aced through her second surgery and needs one more in the coming week to get completely cured. She also needs ventilation care around two weeks to fully recover. Since she is showing good development there are high chances for her to completely recover. But the sad part is her father is struggling to afford the cost since he has already drained his money for the other two operations.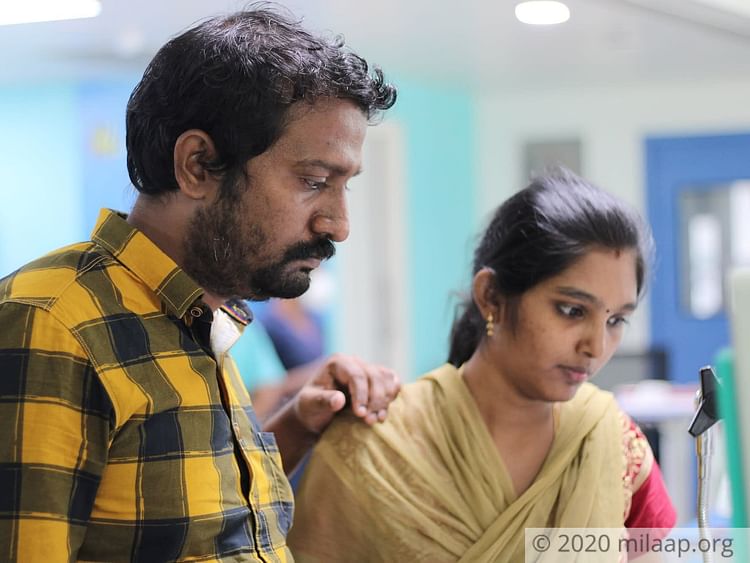 His baby needs immediate treatment to survive
"So far, I had to spend over 10 lakhs for her treatment and medications. I had to take loans and borrow from friends for that. Now I need 10 more lakhs to save her life. I work as a delivery agent with a courier company for a meagre salary. Ever since my twins were born, I haven't gone for work, for I had to take care of my babies and their medical needs. I don't have even a rupee to spare now. It has become impossible for me. I've no other means. Please save our little girl" - Father

Little Hithiksha had fought her battle bravely and is ready to take on her final surgery and get back home to her sister. But her parent's inability to continue the treatment is hindering the procedure and they need your help. Please help this struggling family.