It doesn't feel like a diagnosis, it feels like our Hemanth has been given a death sentence. And we know what's about to happen if we can't get him his treatment soon. He's going to get sicker, and sicker... he's going to vomit blood... he's going to suffocate... and then he will die.
We've already been through all this, lived through this exact same nightmare.
This is how our older son, Balaji, died a year ago. And now it's happening to Hemanth too.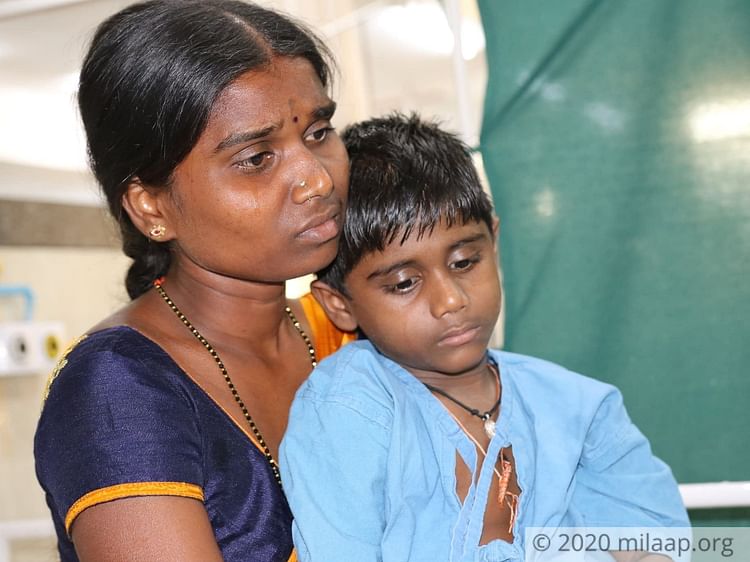 Ravi and Radhamma got married nearly 11 years ago. In the decade that followed, there were a lot of ups and downs, but they chose to see things in terms of balance. When Radhamma had to quit her job as domestic help because she got pregnant with her first child, Ravi found a new job working in a quarry — a much better-paying job than his previous one. A month before Balaji was born, Radhamma got in a terrible accident that left her deaf. But, miraculously, the baby in her womb escaped all harm. There was always a balance in life, so they were content. Things changed when Balaji got sick; he was 6 at the time, the same age Hemanth is now.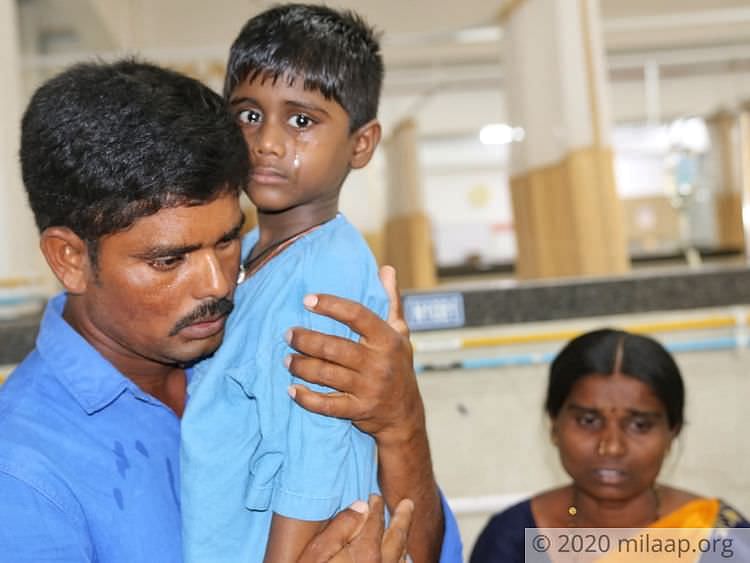 We tried our best, but it wasn't enough... we lost Balaji...
"Two years ago, Balaji started getting sick. Frequent fevers, constant weakness. We didn't know what to think. We took him to our village doctor, who suggested we take him to Hyderabad. But they still couldn't detect anything bad, they just gave us tablets to control his fever.

Soon his blood count started dropping dangerously, he started having hearing problems, and then he started vomiting blood.

After running even more tests, he was finally diagnosed to have some kind of dangerous blood disease. We had to give him constant blood transfusions to keep him alive. But after a few days, and a year since the first time he got a fever, we ran out of money... We had to discharge him and take him back to our village. He died within hours of getting there..."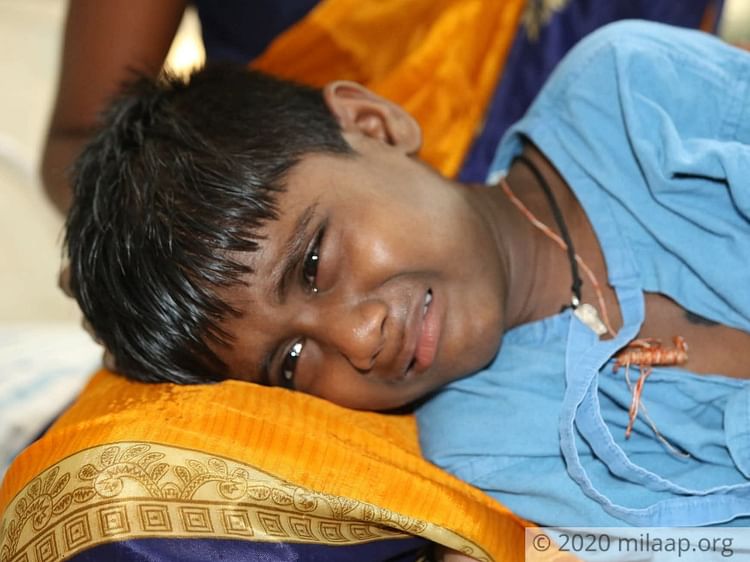 The poor family has lived in a daze since that day
They tried their best to get life back to normal, but the loss of a child is one of the deepest wounds anyone can suffer. And then on top of that, before they even got close to accepting their loss, Hemanth started showing the same symptoms as his brother — weakness and a fever that wouldn't go down. Ravi immediately took his son to a specialist, in Bangalore this time, who confirmed his worst fear: Hemanth has Fanconi Anemia too, the same disease that killed Balaji, and without an urgent bone marrow transplant, he will share the same fate as well. It's been four months since the diagnosis and Ravi has been trying his best to save his only remaining child.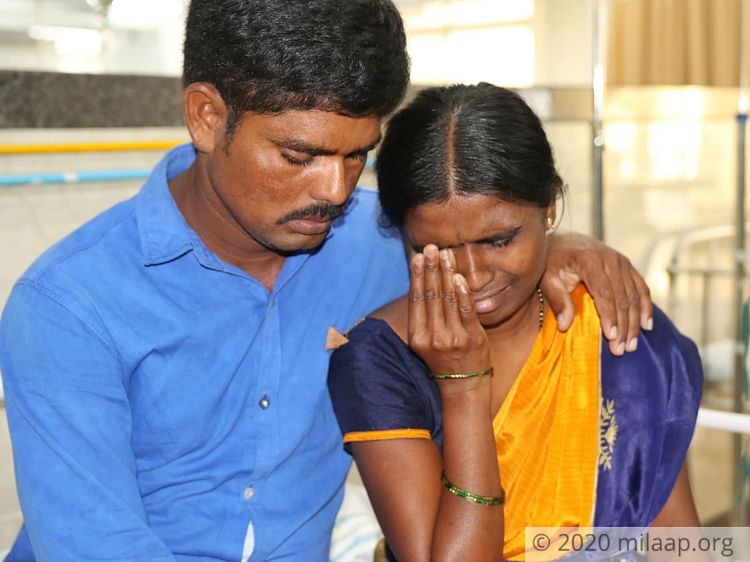 We can't go through this again, we can't lose Hemanth too
"We don't know what to do. Ravi has been struggling for 4 months to gather the 25 lakhs Hemanth needs for the transplant, but it's impossible for him on his own. And we're running out of time. The disease seems more aggressive in Hemanth, the symptoms appearing more quickly.

His fevers won't stop, he has started bleeding from his mouth... It broke my heart when his hearing started to go, because I understand what it's like to have your world suddenly filled with silence. We cannot treat our son, we have no money.

Please, think of him as your own and donate whatever you can. Please."
Click here to donate.