"The image of that day just doesn't leave my mind, watching my daughter struggle to breathe and stay conscious, it's just...she was active all day, playing with her brother and running around the house, but suddenly in the evening, she had seizures, after which she never stayed the same."
- Subramaniyam, father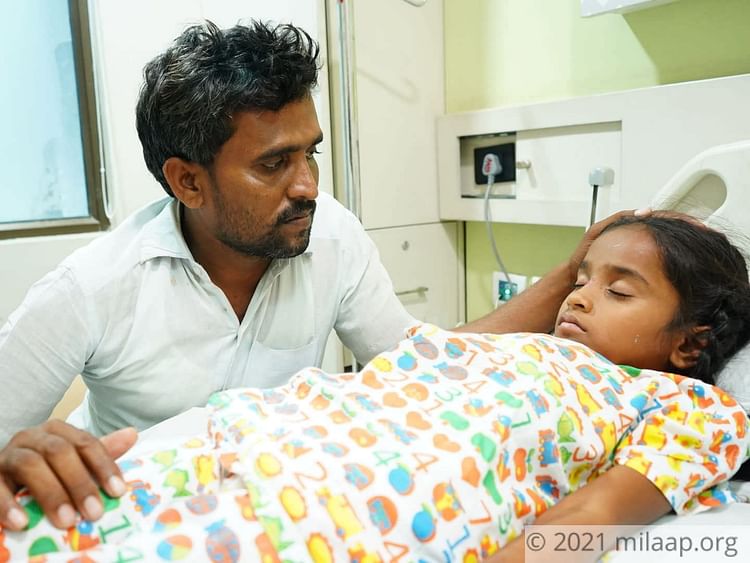 Her life turned upside down within a matter of hours
9-year-old Hasini was rushed to two different hospitals but neither of them could admit her, she needed a better-equipped hospital. Without any delay, she was taken to Chennai in an ambulance that drove overnight from Tirupathi, Andhra Pradesh.


"The entire way we were scared for her. Both of the previous

hospitals warned us saying that her condition is critical and that her heart rate is dropping. Every second we prayed to God to keep her alive as we were scared to lose her.

When we reached, she was immediately taken to the ICU. Everything happened so quickly; within a matter of few hours,

our happy and healthy child was bedridden in the hospital.

" - Annapurna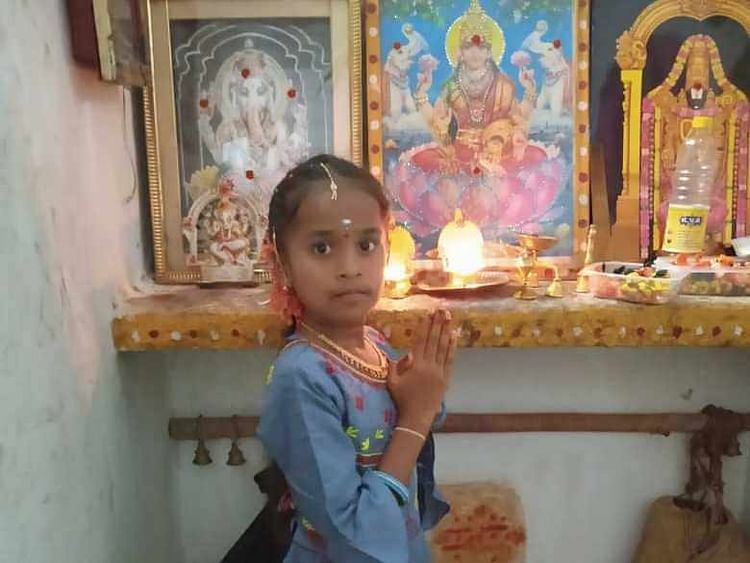 She suffers from a condition that can lead to permanent disability
After a week of observation and different tests, it was found that she has a bleed in the spinal cord that was causing her muscle weakness and strong neck pain. She suffers from Spinal Arteriovenous Malformation (AVM), a disruption in blood flow that deprives the surrounding cells of vital oxygen and causes cells in your spinal tissues to deteriorate or die that can cause permanent disability.


"The doctor found a blood clot in her brain which was cured via injection but later they told us about the diagnosis and it was so hard to believe that my child has something so severe.

Over the last two weeks I have seen her condition deteriorate so much. She is hardly able to sit, let alone stand or walk.

The thought that this condition can make my child disabled for life is…" - Subramaniyam, unable to continue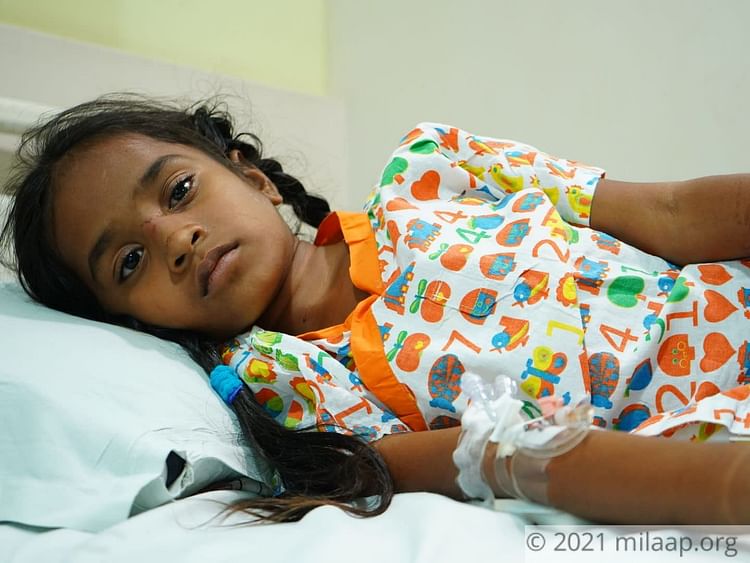 Merely daily wage labourers, they can't afford the cure
Hasini is currently under medication and after the course, she has to undergo a major surgery to beat her condition. Without the surgery, she cannot escape her cruel fate. However, the treatment will cost these parents 10 lakh rupees, which is beyond their means. Subramaniyama and Anapurna are both daily wage labourers who have already taken loans to keep their daughter's treatment going so far.


"Our house runs only if both of us work, there is hardly anything left at the end of the month. With such a financial condition it is impossible for labourers like us to afford this treatment.

But if I fail, I will never be able to forgive myself.

Please help me save my daughter!" - Subramaniyam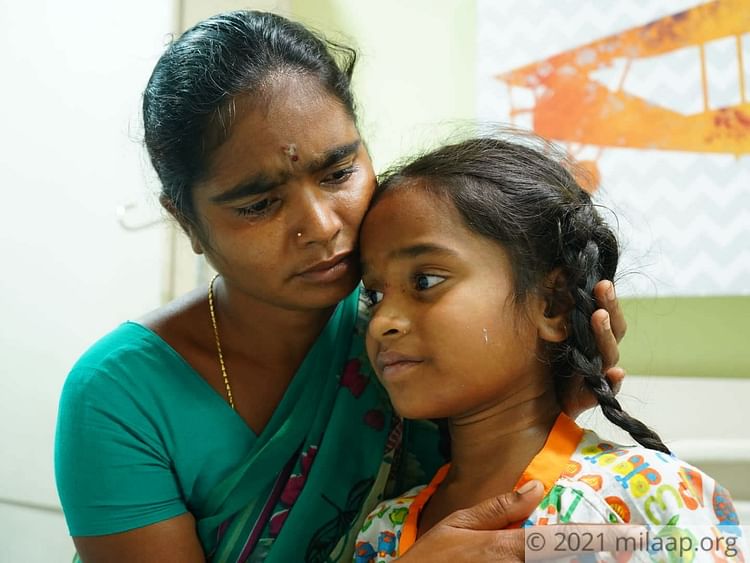 This family needs your help. Your generous contribution can help save little Hasini and help her beat the cruel fate. Click here to donate. Every rupee helps.