Last month, 2-year-old Harshitha woke up with a severe stomach ache and soon she started vomiting uncontrollably. Her condition got worse with each minute. Her eyes were swollen, her throat ached and her body didn't have even the energy to vomit or cry anymore. But no one thought that these would turn out to be symptoms of Cancer!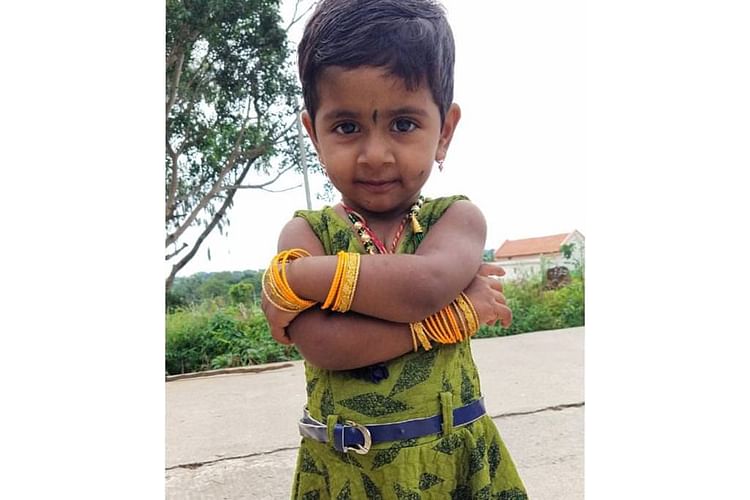 Old picture of Harshitha
She can hardly walk without trembling, cancer has left her weak
"My daughter was born healthy and her growth was normal too, she never fell majorly ill. I just don't understand how can she have cancer? Just a month back she was laughing, playing and running around in the house but now, she can hardly walk. Cancer has left her weak and in immense pain. With no symptoms or warning, this monstrous disease is just killing my child and the worst part is I am unable to do anything to save her." - Shashikala, mother

Harshitha suffers from Hepatoblastoma, a very rare cancer. It's a tumour that starts in the liver and if not treated immediately can even cause death. The little girl needs to undergo chemotherapy followed by a surgery to survive.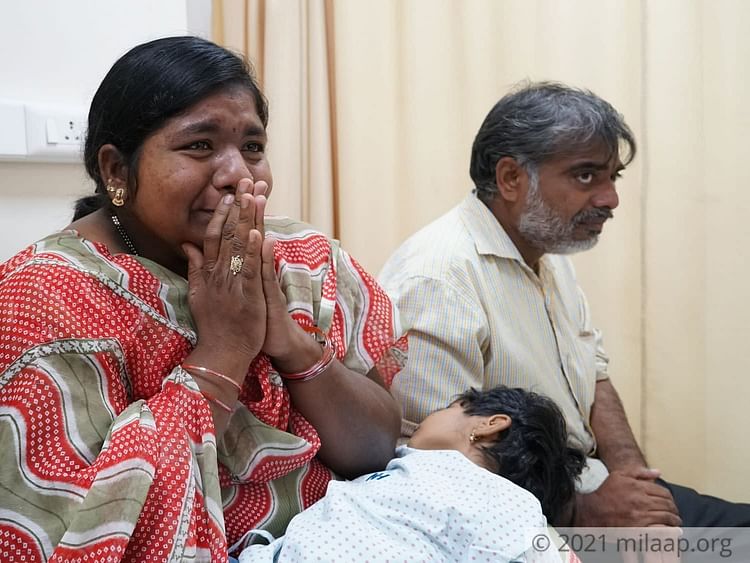 Cancer is killing her, I am unable to save her
"I can't tell you how painful it was to watch her suffer like that. Her stomach is swollen, she struggles to swallow even a single bite of food, she can hardly sleep and her legs trembles as she tries to get up from the bed to walk...

she is just 2 years old!, why is God punishing her like that? Why is he being so cruel to my child

?" - Yaswanth, father

The inability to gather funds for his daughter's treatment is killing this father. He is helpless and desperate to save her. He is barely able to buy his daughter's medicines let alone the cancer treatment.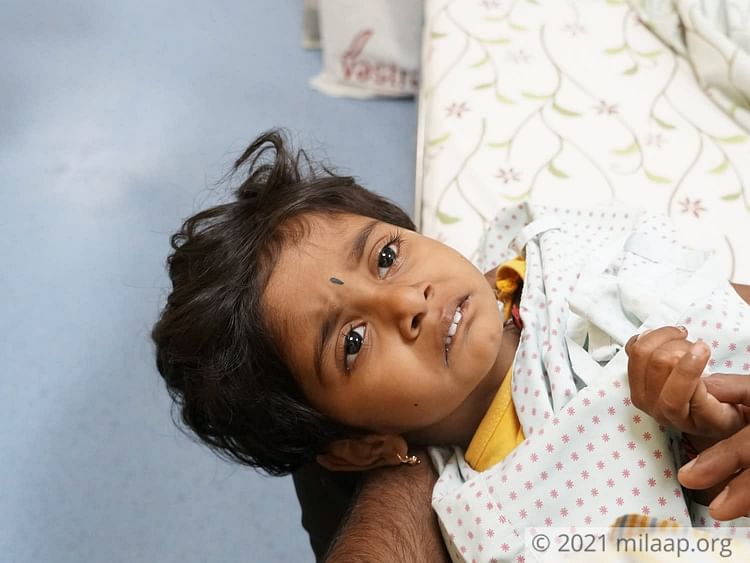 I hardly earn enough to put food on the table, how will I save her?
Our first son Abhay was born with a birth defect. He had to undergo surgery just within 3 days of his birth. His treatment costed us in lakhs, we took loans to save his life and now, even after 11 years, we are still repaying our debts. I work at a tailoring shop. I stitch 1-2 clothes a day and I hardly earn enough to put food on the table and anything that is in excess goes into repayment. How will I save my daughter from this monstrous disease? I don't want to lose her." -Yaswanth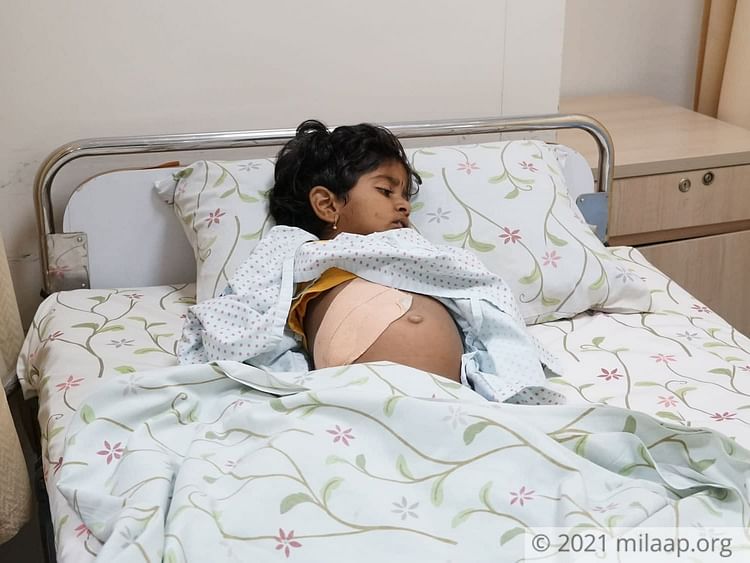 You are their only hope. Your contributions can save this little child's life. You can give her a second chance and help her live a normal life. Click here to contribute.