Though he's only 20, my son is so responsible! When he was 17, I wasn't able to earn much selling vegetables, I was struggling to feed my family. In that difficult hour, though we didn't ask him to, Harshith started working in a factory so that we wouldn't go hungry!
That's the kind of boy he is. And now he's in the hospital.
He's struggling to survive.
— Subramani, father, breaking down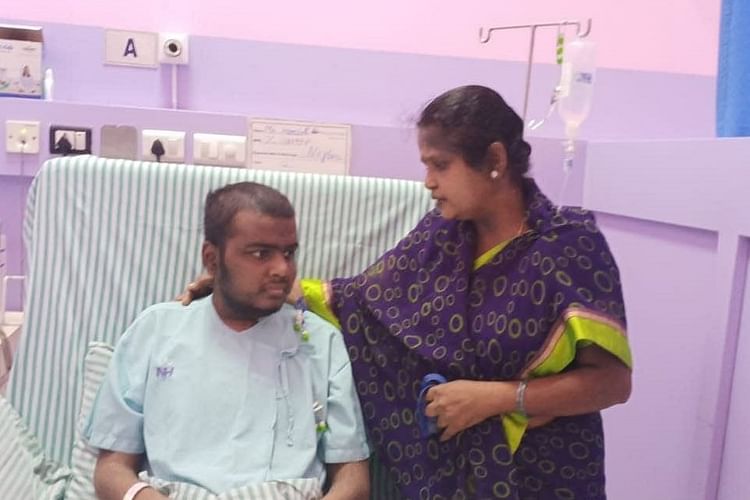 Harshith was diagnosed with aplastic anemia, a life-threatening blood disease, in October 2019. It had come as a rude shock for the family, for he had shown no prior symptoms at all. One day he was completely fine, and the next day he started bleeding from his mouth while at work. Unable to get answers from local clinics, Subramani had taken his son to a big hospital in the city. Test results revealed a truth his family hadn't wanted to accept.
"

They said his body had stopped producing blood...he was dying!

He needed an urgent bone marrow transplant to live!" — Pushpa, mother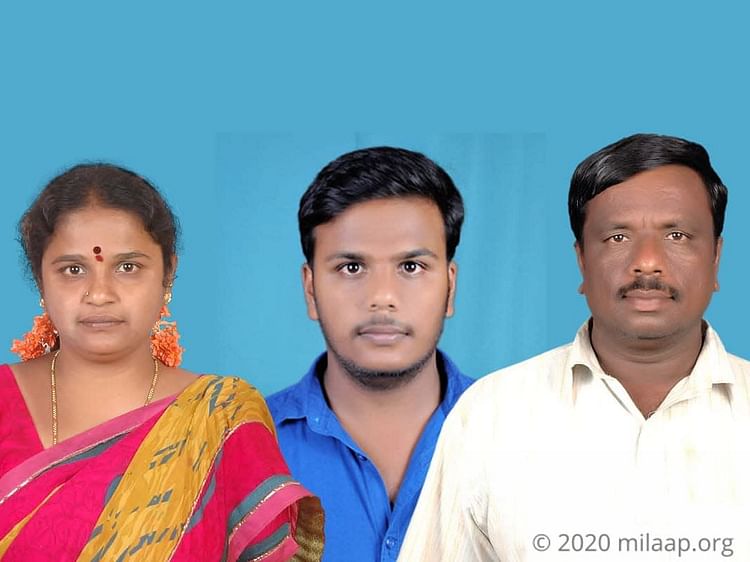 They were inches away from losing him
"The cost for a bone marrow transplant was... I didn't even know a medical procedure could cost that much! I wasted no time and sold a small piece of land I had, my wife sold all her jewellery, we took loans upon loans upon loans. A month later we were finally able to afford it. We were inches away from losing him by then, so when he started recovering we were ecstatic! We had spent 30 lakhs overall! But a few months later his body started rejecting the transplant, and now his condition is worse than before!" — Subramani
He has suffered a rare complication, and needs extended hospital stay
Harshith has now officially been diagnosed as having graft-versus-host disease - instead of simply replacing the unhealthy cells in the body, the transplanted cells start attacking instead. This is extremely dangerous, and in some cases (like Harshith), can be more life-threatening than the original disease itself. This young man now needs extensive medical care to recover. After getting so close to taking him home, after they spent so much money, it would be a cruel twist of fate for these parents to lose him.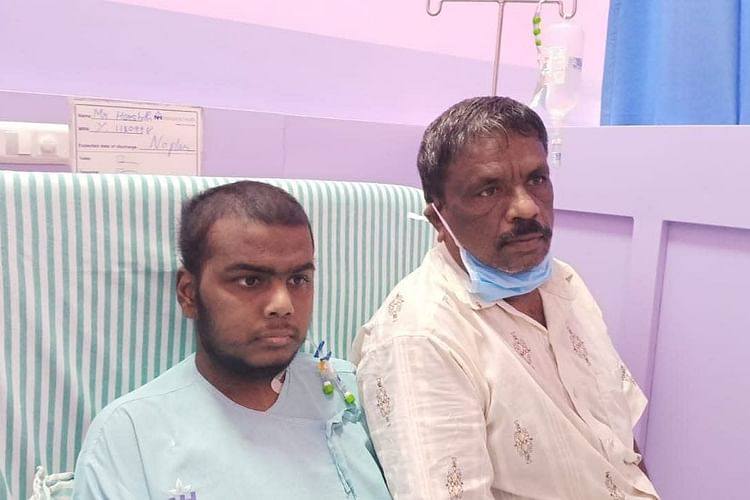 His family would be shattered if they couldn't save his life
At an age when many teenagers barely have time for their parents, focusing entirely on their friends or school instead, Harshith was the kind of boy who decided he would start working in a factory. So that his older brother wouldn't have to keep breaking his back doing manual labor, so that his father wouldn't have to spend 12-15 hours a day selling vegetables, so that his mother wouldn't go hungry at night.
"When he first found out that he has a life-threatening disease his first concern was if... if we would be okay! Such a boy does not deserve to die! Please help us save him!" — Subramani
This family has already spent everything they had — and more — trying to save young Harshith. Now his life is in your hands. Click here to donate.