Sonu and Neetu are not educated. Daily wage work and selling some milk from their two buffaloes is how they manage their entire month. But now, they don't have money to even drink a 10 rupee chai to fill up their stomach. They sleep in the waiting hall of the hospital, on whatever empty chair they find while their 9-year-old son, Harshit, fights a battle between life and death in the ICU.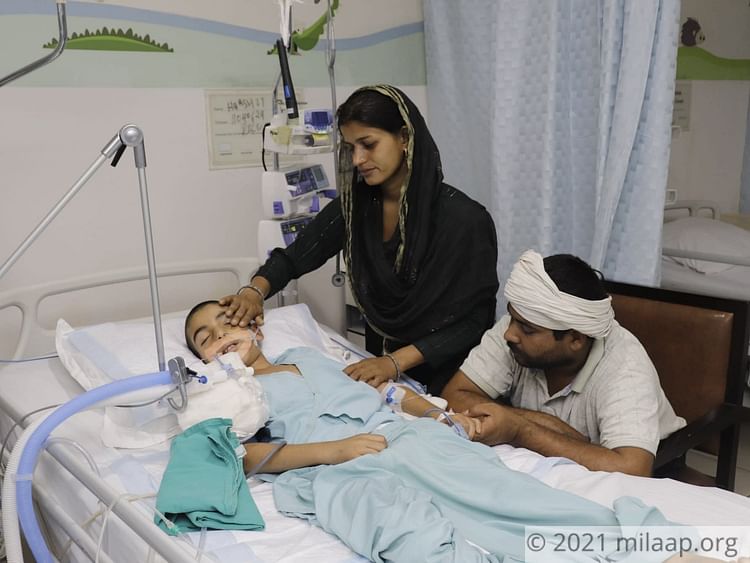 He suffers from respiratory failure
"Last month, he complained of mouth ulcers and we got him medicines prescribed for it. That entire week he suffered a lot unable to eat much but we never knew that it was just the beginning of something even more horrible. Last Tuesday, he was playing with the buffaloes when suddenly he started gasping for breath. We rushed him to the doctor and when they saw my son, they just asked us to take him to a bigger hospital and that his condition is very serious" - Sonu, father

Before they could take him to the hospital (60km away) that day, he lost consciousness and was admitted to the ICU on a ventilator immediately upon reaching. He was soon diagnosed with Myasthenia Gravis and respiratory failure.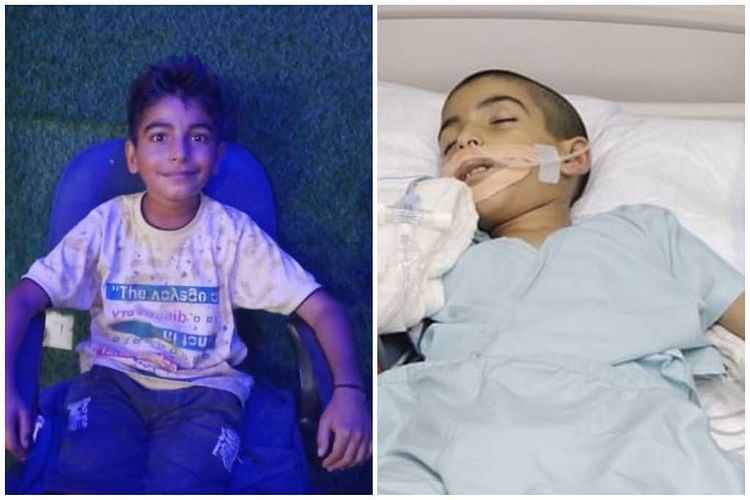 He needs continuous treatment to survive
Myasthenia Gravis is a chronic autoimmune, neuromuscular disease that causes weakness in the skeletal muscles. It worsens after periods of activity and improves after periods of rest. These muscles are responsible for functions involving breathing and moving parts of the body, including the arms and legs.

As a result, Harshit is suffering from Respiratory failure and needs a ventilator to recover. He is on immunomodulatory drugs that are necessary for curing his disease but the cost of this treatment is something this poor family cannot afford.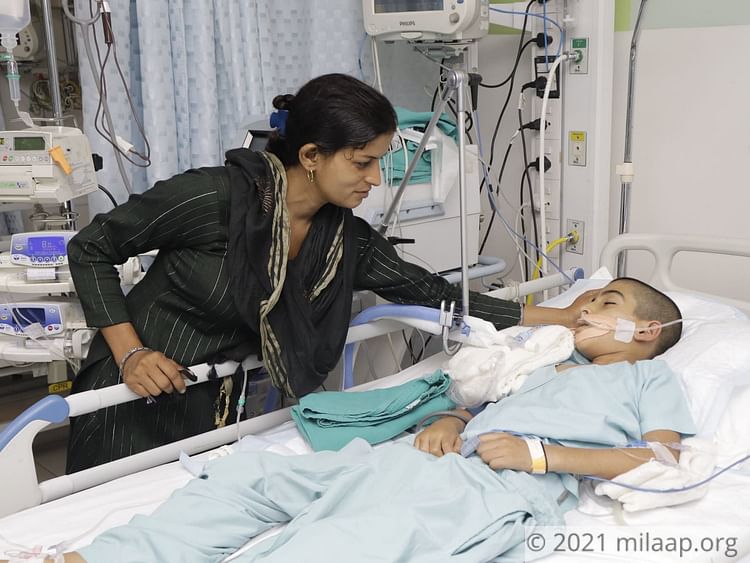 They need your help to take their son back home
"Watching him unconscious for days was nerve-wracking. Every minute of those days, I prayed to God to keep him alive while my husband ran pillar to post and made phone calls to arrange for funds. We sold our buffaloes and took loans to be able to come this far. We are struggling to continue.

We are sleeping on an empty stomach and drinking water to calm our hunger to save whatever little we can, but that will never be enough.

" -Sonu

Harshit is a super active child, whose feet are never at rest. He loves studying and learning new things but due to the pandemic, his school is shut. That never stopped him, he started self-learning with the books he had. Watching their happy child suffer like this is killing his parents and they can't wait to take him back home safe. But his treatment is far from over and the cost, INR 12 lakhs, is way beyond their means. They need your help.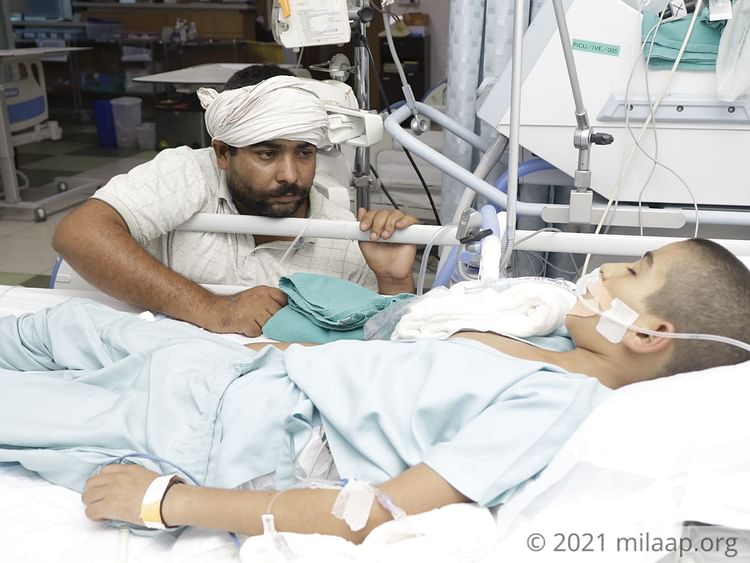 Your contributions can give this child a new life. Click here to contribute