3-year old Harshit goes by the name of Baichung Bhutia in his locality. He loves playing football and is unbeatable at it. But now, he is struggling to fight a difficult opponent. The little one has blood cancer, he is not so sure of beating it.
"When we speak to other parents in the hospital, they tell us to take extra care of him because the third dosage of chemo is very rigorous. It can make him very weak. My husband and I take turns to massage his legs the whole night, otherwise the pain doesn't let him sleep. We can't even think of losing him," - Baisakhi, mother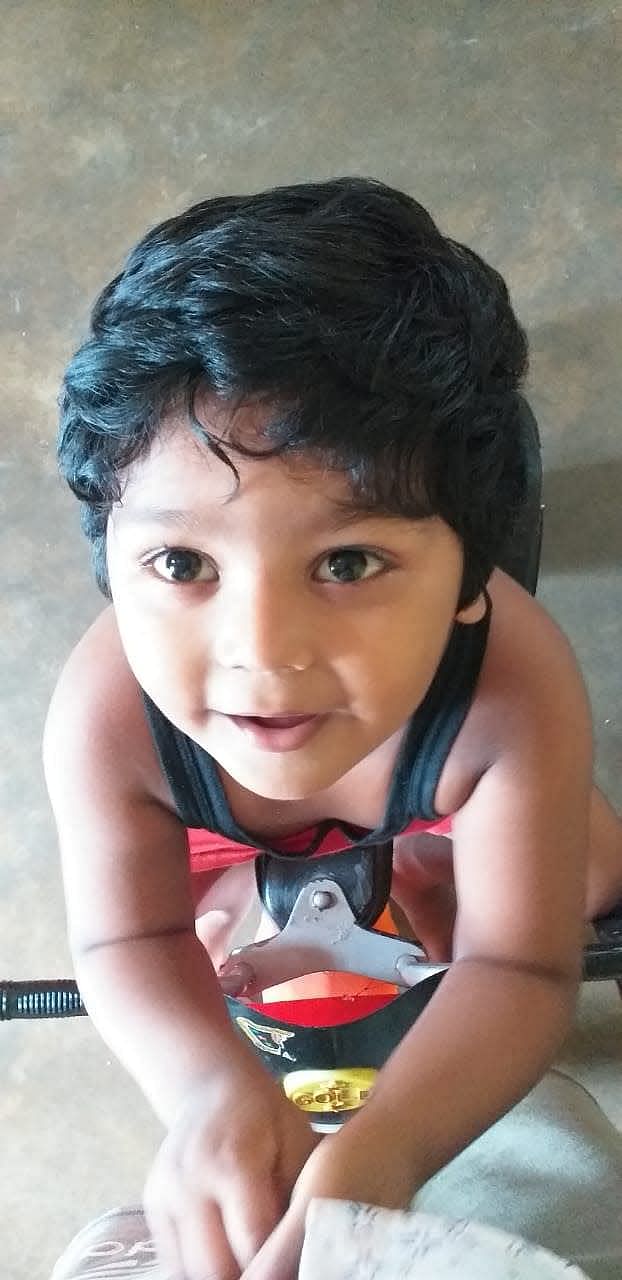 All their excitement turned into a nightmare when they got to know about Harshit's cancer
Surojit and Baisakhi had been saving for months for Harshit's first vacation to Puri in Odisha during Kali Puja. They were so excited to finally be able to afford a trip outside their village. A few days before when they were about to leave in November, Harshit's fever shot up to 105 degrees. After several tests, they found his blood levels to be critically low. His reports showed that his spleen and liver had enlarged too.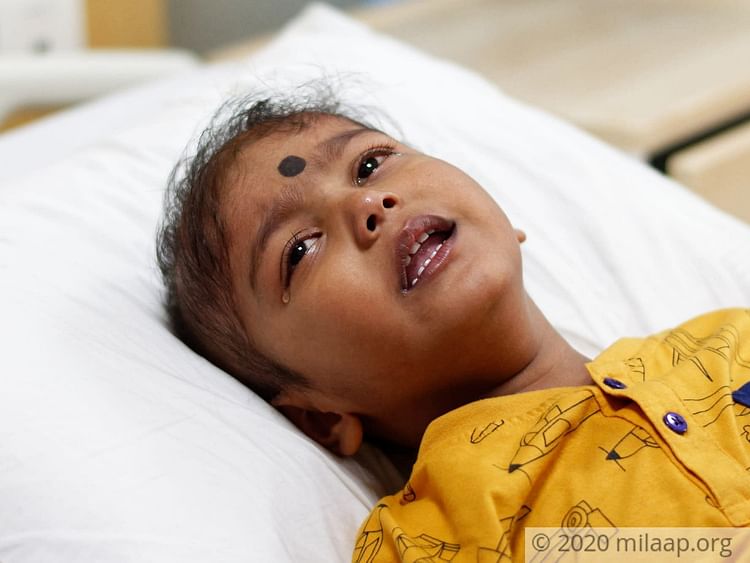 "When I heard the word 'cancer', I was terrified. How can any 3-year-old have cancer? That can't be possible. Now, when I see my son playing with an oxygen mask instead of toys, I feel helpless. He hates wearing it and keeps throwing it off but he runs out of breath during chemo. He keeps crying, trying to run away but how do I tell him that he needs to bear all this pain to live?" – Surojit, father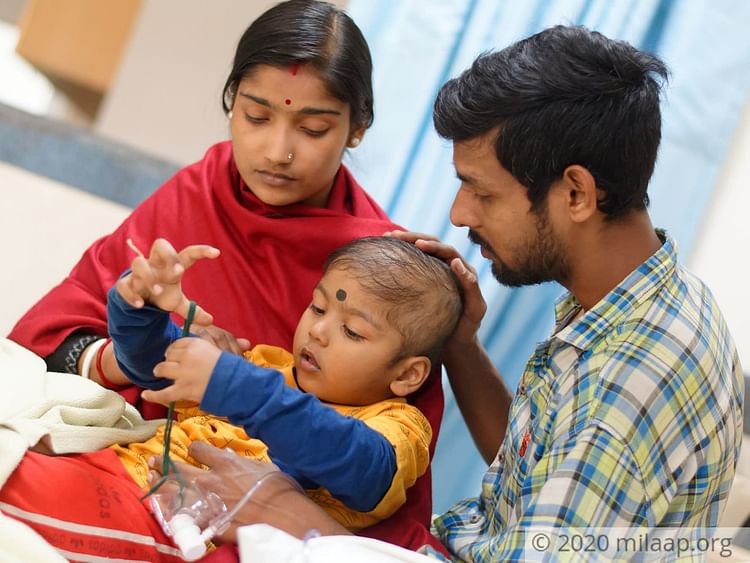 Huge debts haunt Surojit after losing his only source of income
Surojit used to drive a rented auto, earning around Rs.3,000 after expenses. Its owner has now rented the auto to someone else, as Surojit has not gone to work since November. He has already taken lakhs of loans for Harshit's treatment and now with no source of income, he doesn't know how he will repay them. Every day Harshit's medical expenses are increasing. Baisakhi had mortgaged her jewellery thinking once they have money she will get them back but ultimately she had no option but to sell them off.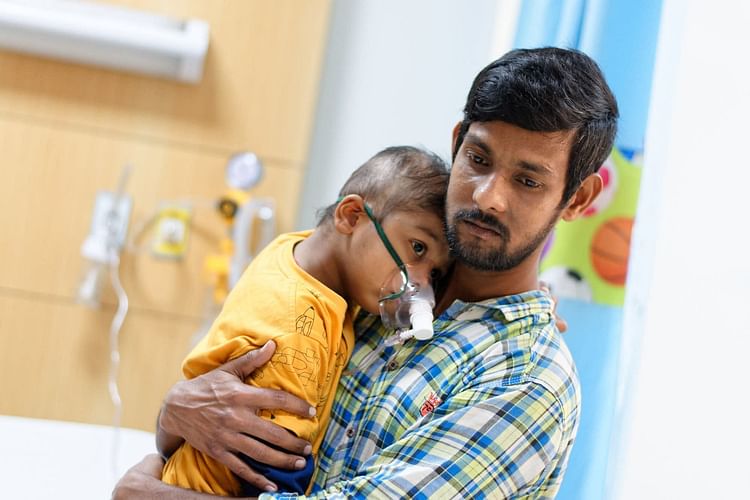 The only treatment that can now save Harshit is chemotherapy. His parents have somehow managed to get two sessions done but they have run out of money. They know they are running out of time too, so now they can only pray for a miracle. Every passing day, these young parents not only have to struggle financially but also mentally, seeing their son's condition worsening. His frequent nose bleeds and rashes on the body pains scares them very much. He is now on a liquid diet, losing his appetite tremendously. They need 4 lakhs urgently.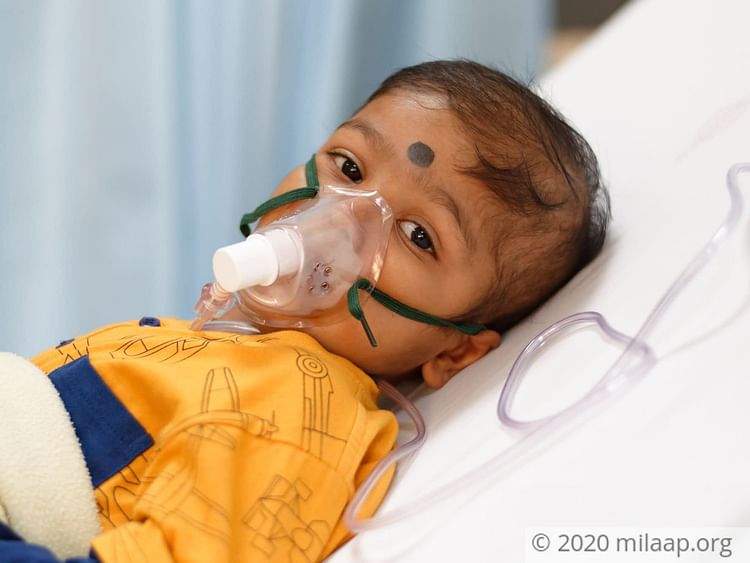 Please help Surojit and Baisakhi save their only son Harshit.