"I was in Muscat, working as a Parotta Master, to earn bread and butter for my family. It had been just four months, when I got to know Harish's sick. When I had to take leave, breaking the contract I'd signed with the company, I had to pay every rupee I'd earned during those four months there. My son was fighting cancer, and I had not a rupee left to even book a flight to India. Borrowing money from friends and family, when I got back home and saw the state he was in, all else was forgotten. I died within! Why him? Why my 8-year-old?" – Karthik, father.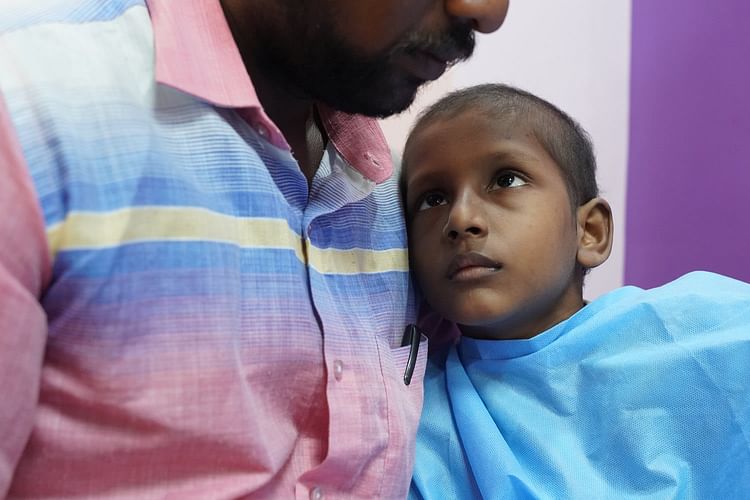 Last year this time, little Harish got a fever that refused to leave
Last year, just four months after Karthik left to Muscat to earn bread and butter for his family, little Harish suffered from a fever that didn't leave even after 15 days. Alone, and helpless, Nishanthi did not know what to do.


"He was burning with fever, and complained of a headache. I

'd take him to the clinic, for medication, and then he'd be okay. But the fever always came back!

I didn't understand what was happening. My husband couldn't take leave from his company. We were, all three, miserable. After 15 days Harish got weaker, and

I rushed him to an hospital, where they said he hardly had any blood left…he was fighting a deadly disease!

" – Nishanthi, mother.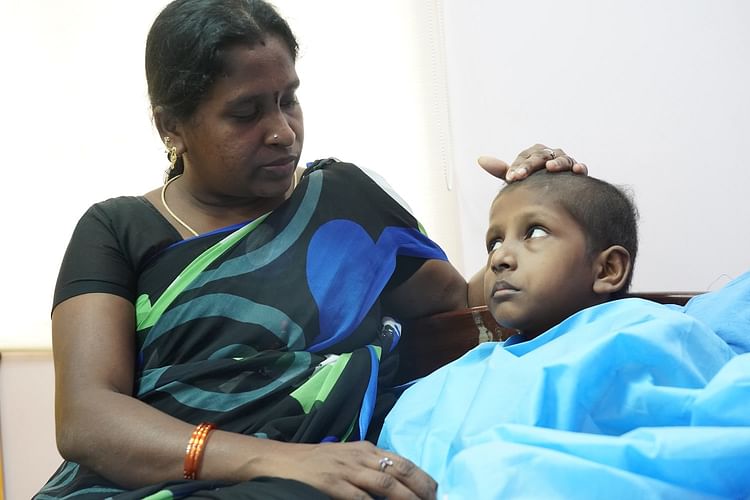 Diagnosed with blood cancer, Harish fought it bravely and won the battle

Tests revealed Harish was fighting Acute Myeloid Leukemia – a cancer of the blood and bone marrow; which if left untreated, can be fatal. His chemotherapy began immediately, and after 5 months he was declared cancer-free.



"

When they said he was fighting cancer, we thought it was the end of the world. We couldn't cope, but decided to fight it nonetheless.

His treatment began. He would shriek in pain when the injections went in.

I couldn't bear to see him, an ever-smiling child, crying his lungs out, seeing the needles.

But after 5 months,

it all paid, for he defeated cancer

!" – Karthik.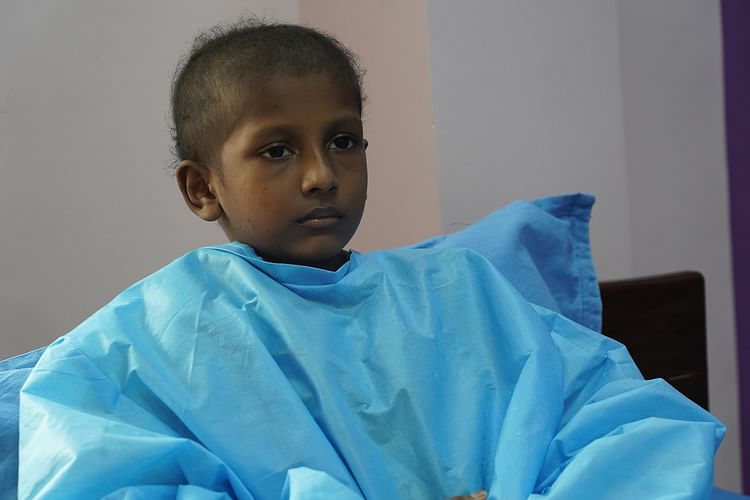 But the cancer is back again…only a bone-marrow transplant can save him
"Just when he got discharged,

there was a lockdown. We couldn't take him for his monthly check-ups

, with no options for commuting. He was doing okay, and we were relieved. B

ut in July, a vein in his neck swelled, and he complained of a severe pain. After endless struggles, when we took him to the hospital, we were told his cancer was back and that, only a bone-marrow transplant could save him this time! He has to live his nightmares again. He didn't deserve this!

" – Nishanthi.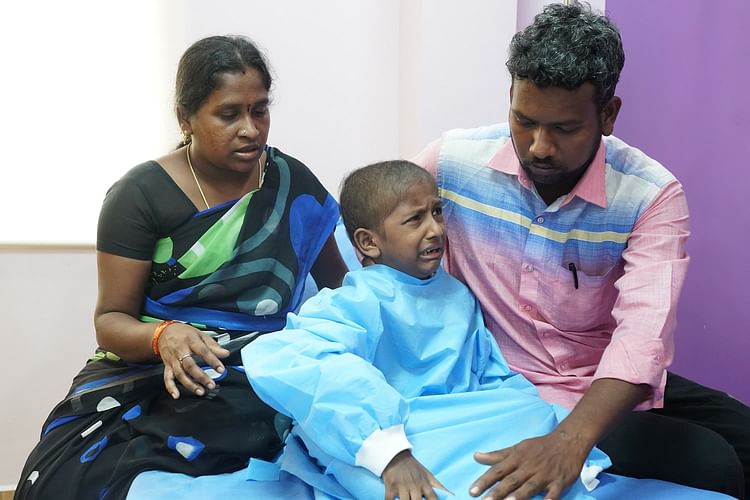 A daily-wage labourer, Karthik sees no way to afford his son's transplant

Working as a daily-wage labourer in construction, Karthik earns Rs. 7000 a month. He's spent over 2 lakhs this year, and has no means to gather 15 lakhs for his son's treatment.


"It took me months to repay the money I'd borrowed for flight; but I had already begun borrowing more money, for my son's treatment. I was lost in debts. Today, all I have with me is the day's wage.

I work for a week, gather the money, travel to Chennai by train, walk all the way to the hospital, handover the money to my wife, and go right back to Trichy, for work. There's no way I can save my son like this! Help me, please

!" – Karthik.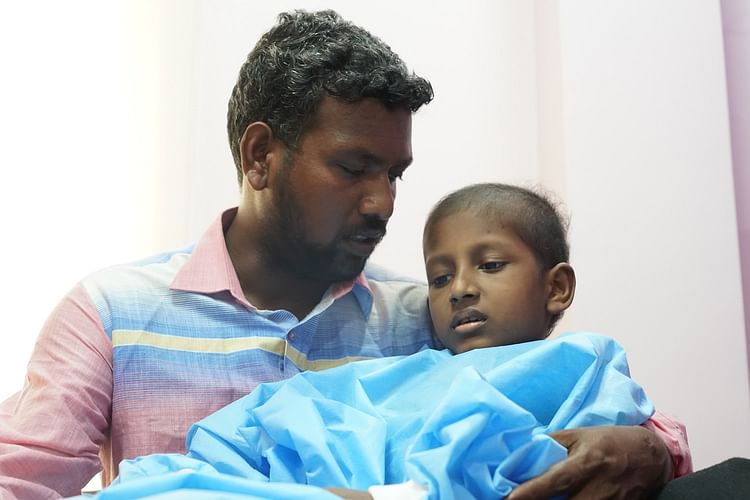 These parents have done all they can to save their son, so far. Now they need your help. Click here to help.