"She is so scared to go to the hospital. It is very difficult to take her there even for the tests, she keeps wailing - she just refuses to go. Each time I have to lie to her, we tell her we are taking her out to the park. She keeps quiet till she sees the entrance of the hospital, her cries start again. It just breaks our hearts…," - Ansura Khatun, mother of 3-year-old Habiba.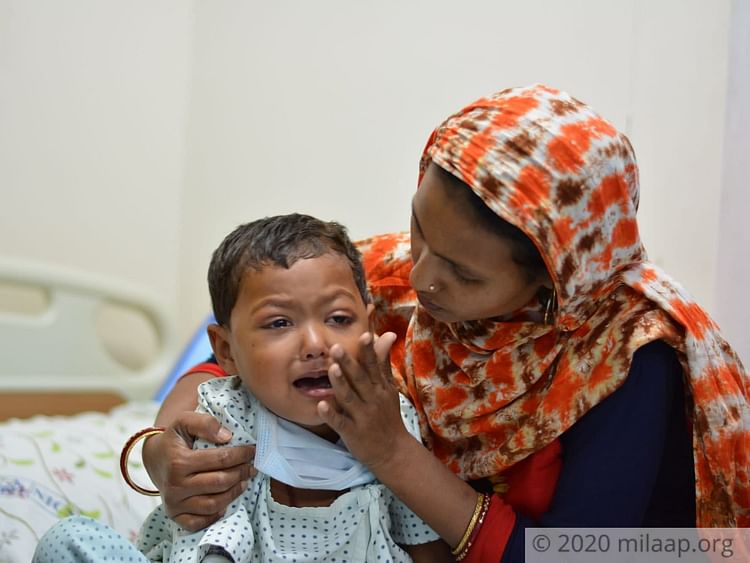 First the leg and then her entire body started swelling up
Little Habiba had never been sick before. Not even the slightest fever. Now when Ansura noticed Habiba's left leg swelling up she got worried. Ansura and Hafizur took her to the doctors but they said there was nothing to worry about.

"But instead of going away, her swelling started spreading in the entire body. We decided to take her to a bigger hospital. This swelling was unnatural and it was spreading so fast," - Ansura, mother.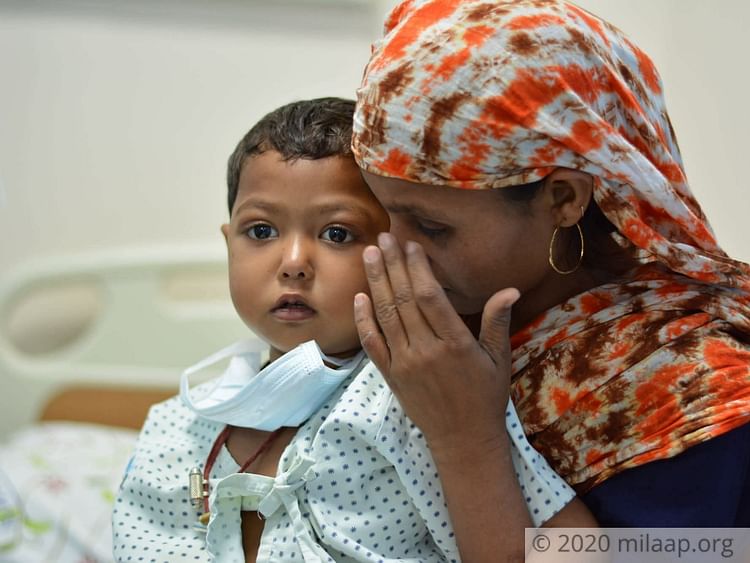 But the worried parents weren't ready for the rude shock. Tests confirmed that their 3-year-old is fighting blood cancer.
There is hope for my daughter, she can get better but how do I afford the treatment
The first time they got to know, Ansura and Hafizur couldn't believe that their baby girl has cancer. But then with time, they were forced to accept the hard truth. The only silver lining for these parents is the fact that Habiba's cancer is at an early stage. With proper and timely chemotherapy treatment, she can be fully cured of this disease.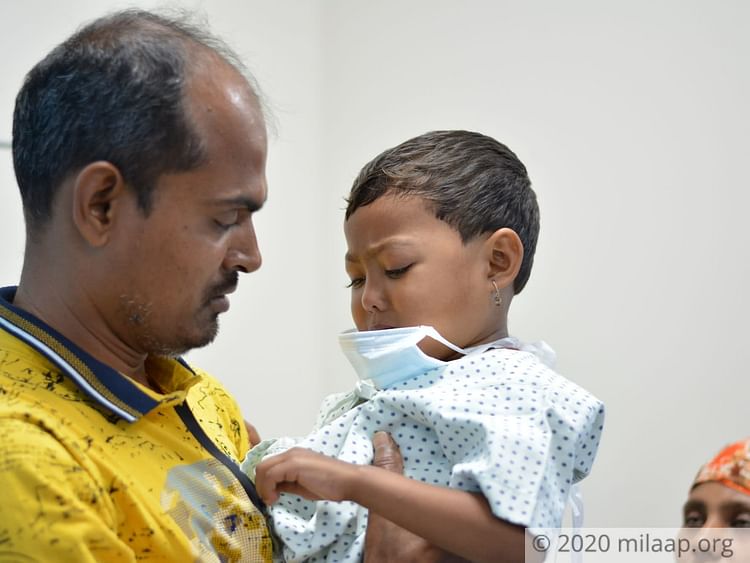 "But the cost...it's...it's almost 10 lakhs! For a contract-based labourer like me, arranging this sum of money is unimaginable. There is nothing that I can do to get so much money," - Hafizur sounds helpless.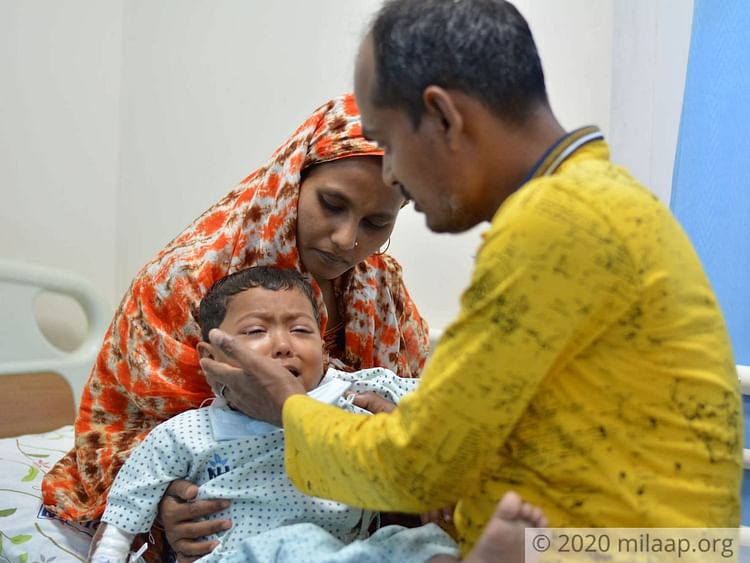 His neighbours back home told him that Bangalore is the right place to get Habiba treated. Desperate to save his daughter, he sold Ansura's jewellery and borrowed money from his family. That's how he managed to bring Habiba to N H Hospital, Bangalore.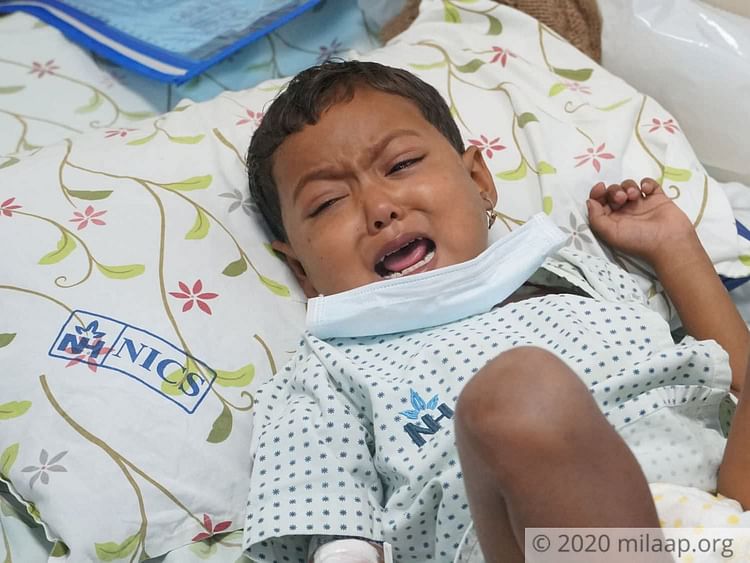 "You know I had brought almost 2 lakhs with me, I thought it would be enough but I was so wrong. There is nothing left of that money now - all of it has been spent on tests. We haven't even started her treatment. We are poor people, we had no idea about how much cancer treatment can cost but that doesn't mean I don't want to save my daughter. Please, please help me," - Hafizur breaks down.
3-year-old Habiba just wants to go back home. She is tired of being poked by needles and taking bitter medicines. You are this little one's only hope