Guru was unstoppable. He had so much energy that it would take Saloni hours to feed him just one meal. He would cycle inside the house, singing and repeating the same few words he knew over and over again. Guru was growing well and hitting all his milestones, until 2 months ago when he came back home from the park complaining of leg pain.


"He just kept pointing at his leg and saying it hurts. The next day, he couldn't stand. He was crawling around the house, and he couldn't even do it for long. He had a fever for a week later, and no medicines from the local doctor helped. We knew something was wrong. He was barely 2 and had a 104 degree fever for days…" - Saloni, mother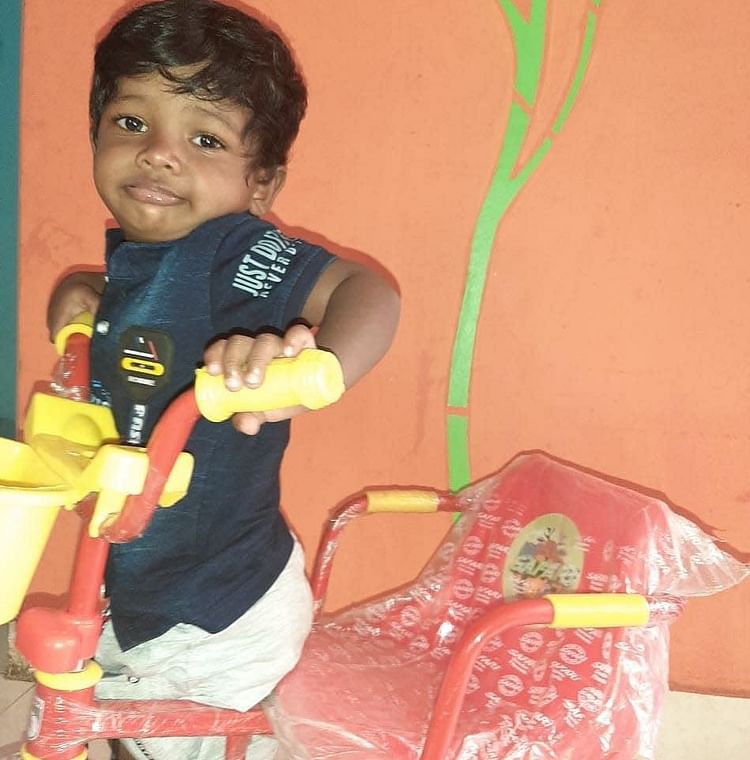 Saloni's fears came true. Their son was suffering from something far more serious than they thought. But it wasn't until 2 days ago that they found out.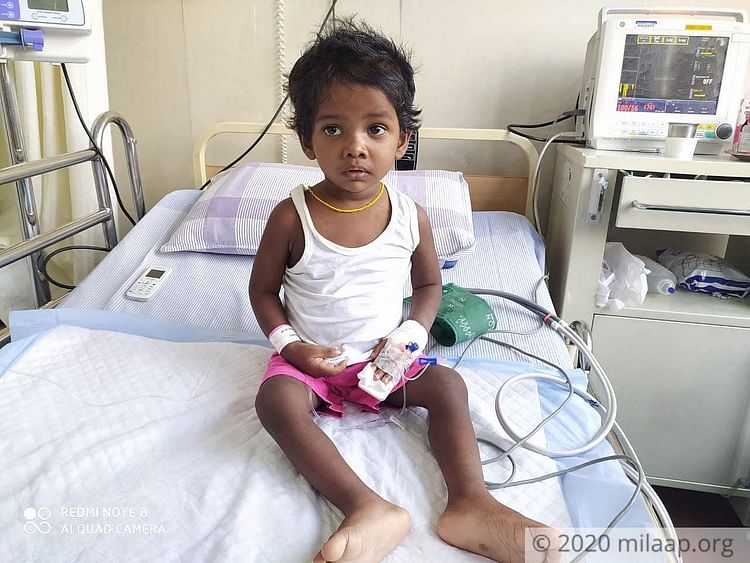 His reports showed that he was healthy – but he was still suffering
At first, Saloni and Arun were told it was a blood infection. They spent 12 days in one hospital, but when his high fever kept coming back, they moved him to another. For the next two months, they took him to different hospitals in the hope that someone would be able to tell them what was wrong with their son.


"He underwent all the tests and scans possible. MRI, CT scan… everything! All his reports came back normal. At one point I even told Arun that we should just take him back home, he was just going through the pain of tests though all his reports were normal… But then one night he had such a high fever and his pulse dropped, that he had to be taken to the ICU. We have been here ever since."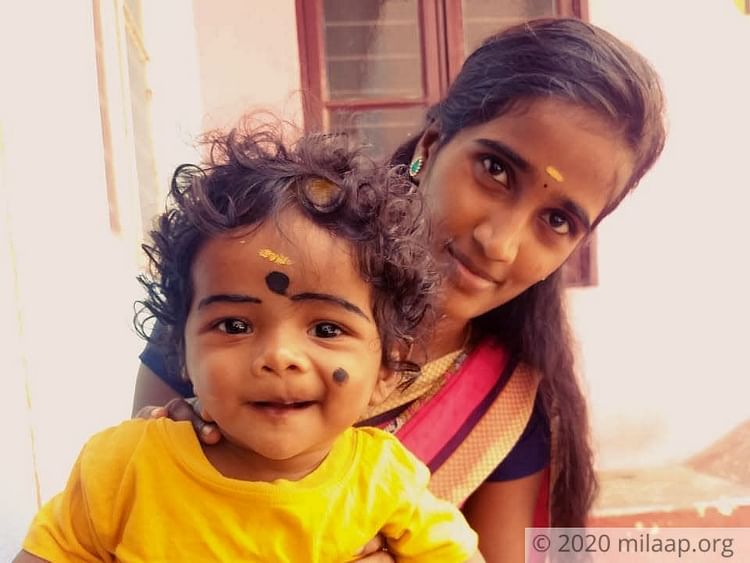 Guru was diagnosed with infective endocarditis, an infection of the endocardial surface of the heart. He has a severe infection in the valves of his heart and needs to stay in the hospital under observation for longer to fight it.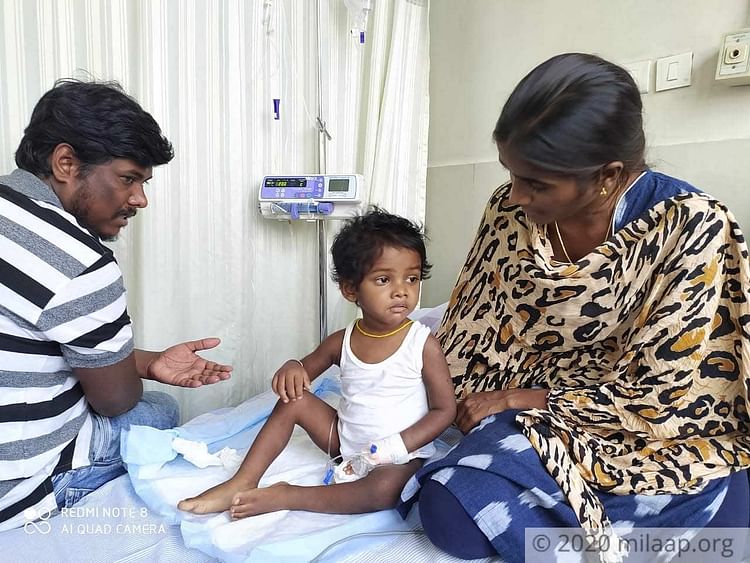 He's terrified of everyone now
"He has been pricked and poked so many times by needles now. He's so scared! Even if a nurse passes by he starts crying. It feels like he's all bones now, his eyes have sunken in… he barely talks anymore. He keeps getting such a high fever even now. He's been through so much and as his mother it's very difficult to watch him like this." - Saloni

Next month Guru will turn 2 and his parents are terrified of what will happen in the next few days. Guru needs to stay in the hospital to get better, but Saloni and Arun just can't afford it.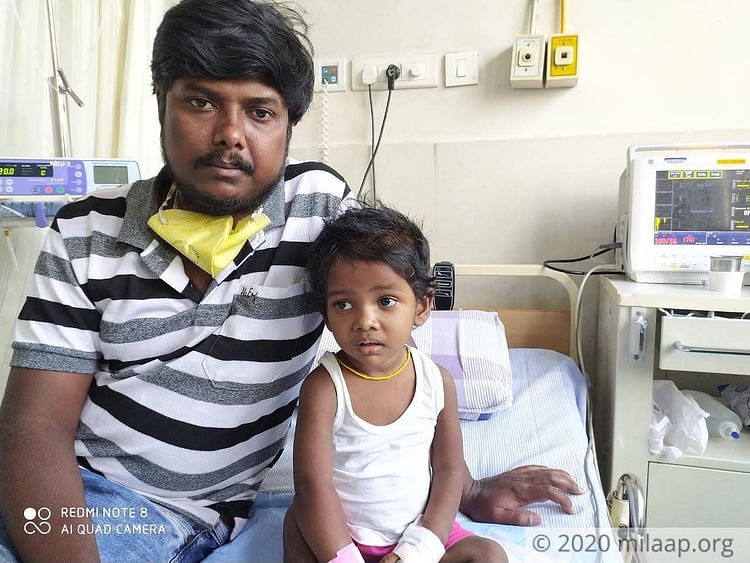 They have no one who can lend them a helping hand
"I work on contract basis. I help fix computers. I thought I was earning enough for my wife and son... 15,000 was enough to feed us and run the house. No one ever prepares you for something like this. I've borrowed from friends and family and have spent 5 lakhs so far. Now no one is willing to lend me money… Everyone has their own family to look after. What do I do?" – Arun, father
Saloni and Arun need your help to save Guru. If he continues to stay in the hospital for longer, he can go back to the happy, active child he once was.