"When our baby was born, we were over the moon. He became our little bundle of hope and gave our lives a purpose. When I first held him in my hands, I swore to protect him with my life. But now, when I see him lying on a hospital bed and crying in pain, I blame myself for failing to keep my promise. My child is fighting against a life-threatening disease… but all I can do is watch helplessly, even though I wish with all my heart that I could take away his suffering."


- Nisha, mother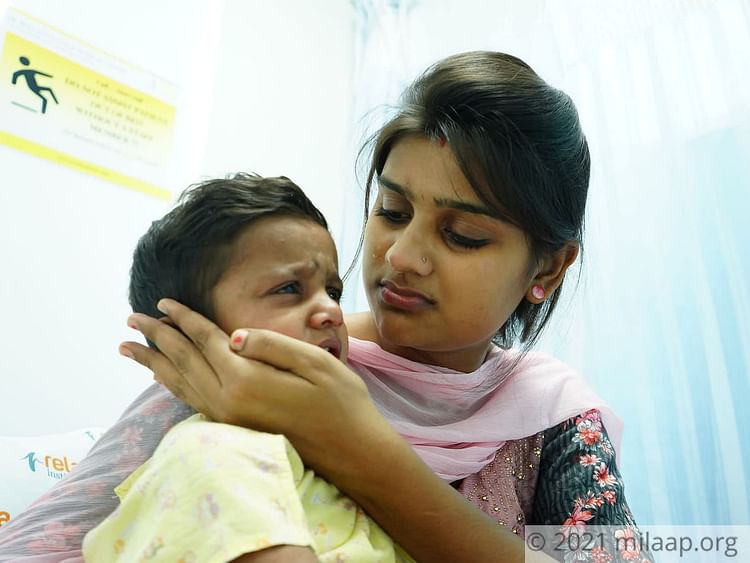 He contracted jaundice not long after his birth, and they found out his liver is damaged
Only a day after he was born, little Guransh Singh contracted jaundice. His worried parents shuffled from one hospital to another, in their hometown in Chandigarh, in hopes of treatment.


"It was nerve-wracking, thinking about that time fills me with dread. Here we were, new parents with a crying newborn, begging any doctor that we saw to help our son. Finally, at one of the hospitals, they suspected something else to be the problem and operated on our baby. His liver was tested and when the results were out, the doctors explained to us that Guransh's liver was damaged… As a parent, that was my worst fear coming true.." - Paramjit, father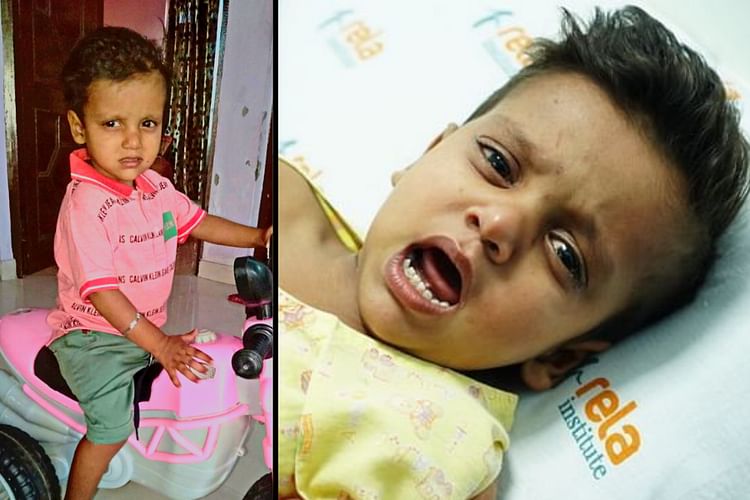 His liver is painfully swollen, causing his stomach to bulge out
2-year-old Guransh was diagnosed with

Alagille Syndrome

, a

genetic condition that results in liver damage

. Guransh's body

lacks enough bile ducts

, which moves bile out of the liver and helps remove waste from the body. As a result,

the bile has accumulated in his liver, causing it to swell up

.

If left untreated Guransh may suffer liver failure.


His only option is a transplant, and he needs it at the earliest. Guransh was referred to a speciality hospital in Chennai for treatment. But because his parents couldn't afford it, they were forced to delay his treatment by a year. Now Guransh's condition has worsened to the point that he even has a skin infection.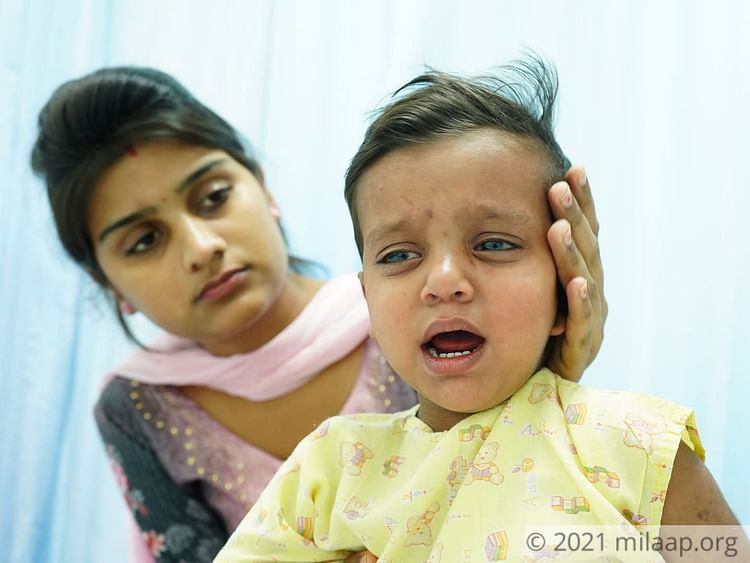 "When we heard how much this procedure would cost, it felt like the breath was knocked out of me. Some days, it is difficult for us to even get by with the money we currently have, where in the world would we get 20.5 lakh rupees from? He cannot endure the discomfort anymore. He is unable to sleep at night and cries endlessly. I was so happy when I matched as his donor - I would do anything in my capacity to help my son. But without the money to afford his transplant, we are struggling to save him." - Nisha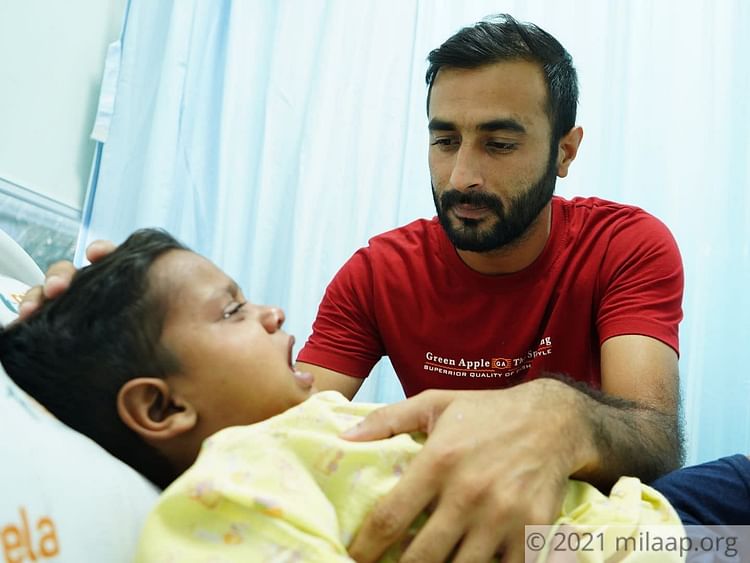 Only a daily wager, his father doesn't have the means to save his son
Paramjit, a daily-wage worker, earns a meagre income that is barely sufficient to keep his family afloat. Now because of going back and forth for his son's treatment and the pandemic, work also has been scarce. He has spent all he had, and even borrowed from his relatives to get his son treated previously. But the transplant expenses are beyond his reach.


"This transplant is my son's only chance at living a normal life. I yearn to raise him well and wish to see him running around and playing like other children his age. He is our only child and all I want to do is save him, but I am failing… I can only ask you to help me." - Paramjit
Little Guransh needs your help. His parents have used up all their resources and have nothing left. Your contribution can be of immense help to them. Guransh needs this transplant as soon as possible or he could succumb to his damaged liver. Click here to donate.