Gunika is almost 2 now and she has started talking. Her childish babble makes Mithilesh and Rajni smile, they laugh whenever she picks up the mobile phone and pretends to call someone. But midway through their laugh, the parents are forced to stop. They're reminded of the harsh truth that their only child is suffering from a heart disease and only an urgent surgery can cure her. They feel scared, they don't know if they'll be able to afford it in time.


Her whole body turns blue, it's horrible to watch her like this
Little Gunika has two holes in her heart - one 5mm and one 2mm. Also, the valve that controls blood flow from the heart to the lungs wasn't formed in Gunika's case. Hence, blood has trouble flowing to the lungs to pick up oxygen for the body - her pure and impure blood gets mixed. The only way she can get better is if she undergoes the surgery.

"Sometimes she starts gasping for breath and her whole body turns blue. She is clearly in so much pain but there's nothing much that we can do. We feel so helpless, and fear we may lose her!" - Mithilesh, father.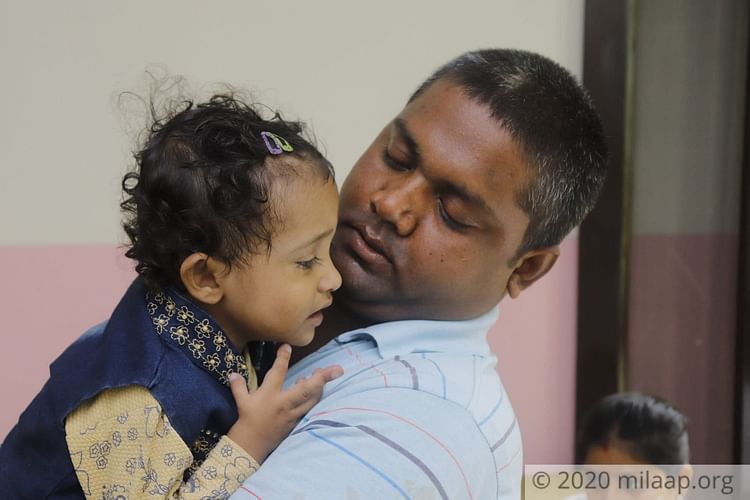 She needs her heart to be fixed so that she can be cured of another condition
Gunika was just 2 months old when she had a severe case of pneumonia. They took her to the hospital only to be told that their baby was born with a congenital heart problem. But that was not the only problem that the baby girl had. Gunika wasn't able to pass stool the normal way - her intestines had not developed properly.

"So, just after her birth, they went ahead and made a hole in her stomach so she could pass the stool from there. But she would need another surgery for that, the hole from which she passes her stool often gets infected. However, unless the defect in her heart is fixed, we can't go ahead with the other one. I don't know how long she can continue like this," - Rajni, mother.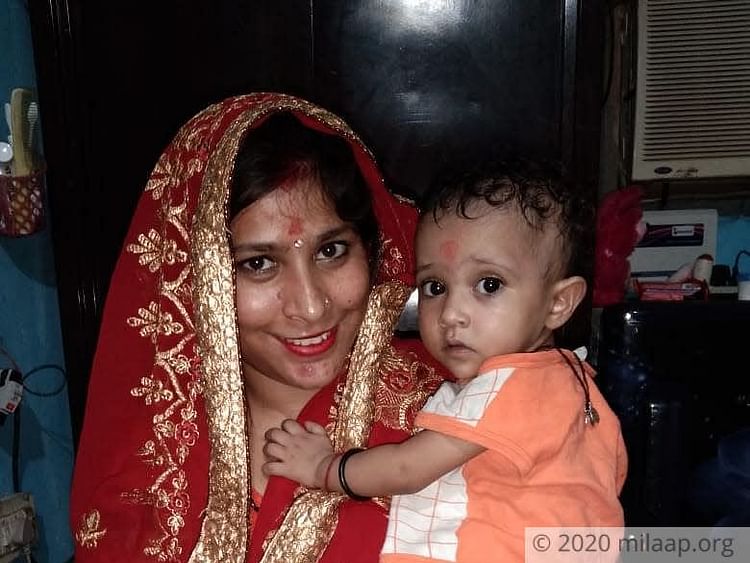 How you can help
Mithilesh was out of work for almost 7 months because of the pandemic. But now he has finally got himself a job as a cable operator in the Chandni Chowk area of New Delhi and earns Rs 12,000.


"Gunika needs the surgery as soon as possible and it would cost me 5 lakhs. I have already spent over a lakh till now. How will I afford more? I have to save my daughter, please help me," - Mithilesh.
These parents are looking up to you for help, you're their only hope. Click here to donate and save Gunika.