"My husband had gone for this brother's funeral when our baby fell severely ill. It started with him vomiting, and soon there was blood in his stools! I was so worried. I left my daughter with our neighbour and rushed him to the hospital. They told me that he needed a surgery immediately or else he could lose his life! I couldn't believe that my perfectly healthy baby was suddenly fighting death," – Padma, mother

In just one day, baby Govindraju's condition deteriorated so much. He's only 6-months-old and he's already undergone a big surgery. And his fight isn't even over yet. He is now in the ICU fighting to survive.



Govindraju's intestine was blocked which was making him vomit so much. Due to the lack of blood flow, he also had gangrenous bowel, a potentially fatal condition if left untreated. A surgery was done to remove the gangrenous bowel, but he still needs to stay in the ICU for at least a week to start recovering. His condition is still critical.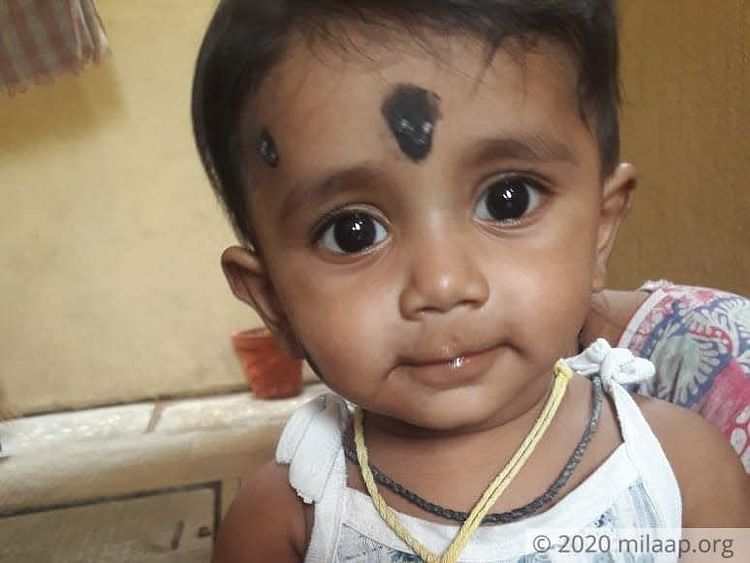 A hit and run accident changed their lives
This year hasn't been easy for anyone. For Padma and Kanth Raju, the past two years have been spent worrying, struggling and living in uncertainty.


"A little over a year ago, my husband met with a bike accident while coming back from work. It was a hit and run case. That changed our lives completely and left us with lesser than we already had. My husband couldn't go to work for a long time. We sold the 1 acre of land we had for his treatment. We were surviving on the 6,000 rupees I earned working in a factory. When Govindraju was born, Kanth started going for work again, but with the pandemic, he had to stop even that. Right now, we have nothing to save our son with. Absolutely nothing."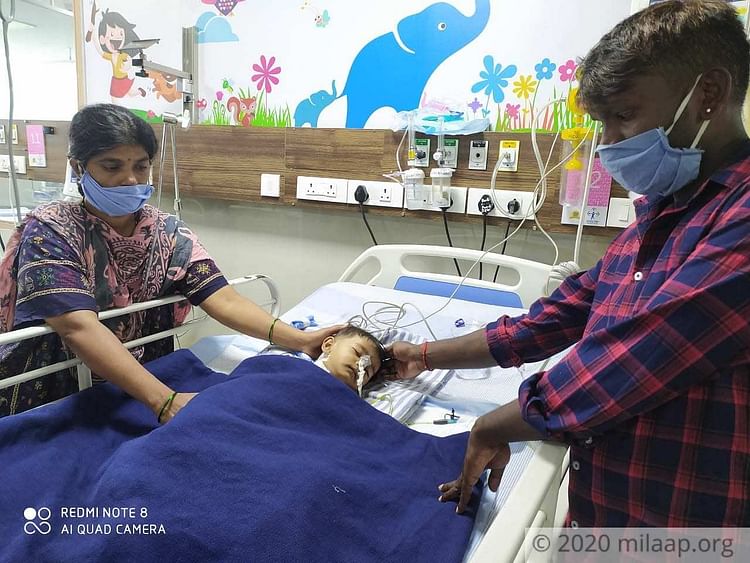 Kanth Raju used to help with the accounts in a small shop. Padma also had to stop going for work because of the pandemic. Now, they're struggling to save their son with no income.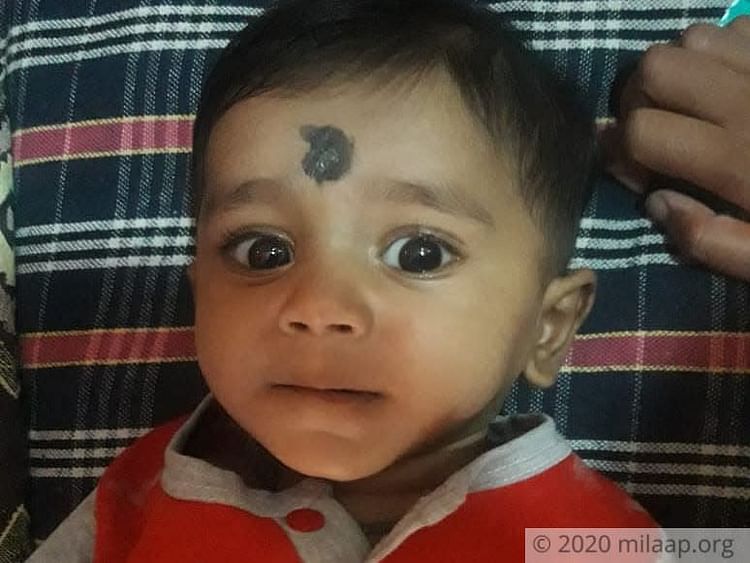 Their baby opened his eyes yesterday – his condition is improving, but he's still in danger
Baby Govindraju opened his eyes yesterday. Now when Padma talks to him, he looks at her. He is making good progress with ICU care and under strict observation. He can get better, and his parents will be able to take him home – only if they continue his treatment.


"I stay in the hospital, while my husband shuttles between home and hospital to take care of our daughter. The doctors say that our baby is getting better…but he has to stay here for longer to fully recover. We almost lost him once. If we can't afford his treatment…he won't make it."
How you can help
Kanth had to rush back to Bangalore from Chitradurga after his brother's funeral because his baby was so sick. He is still in shock from his brother's death and his son's illness. Padma stays in the hospital the whole day, waiting for their baby to get better. They haven't been able to get enough to continue his treatment. They need 3.5 lakhs and only you can help them save their son.