Anirudh was telling Pooja what the doctor had said, that their son needed urgent chemotherapy, when they heard him scream from his room. They ran inside and found him crying, holding his head, saying it felt like his head was exploding. Worried, they gave him some painkillers and sat with him for what felt like hours. What he said next terrified them.
"Papa, when will the power come back? It's so dark, I can't see anything."
It was a little after 2pm when 5-year-old Gouransh said this. Somehow, in a matter of hours, their son had gone blind.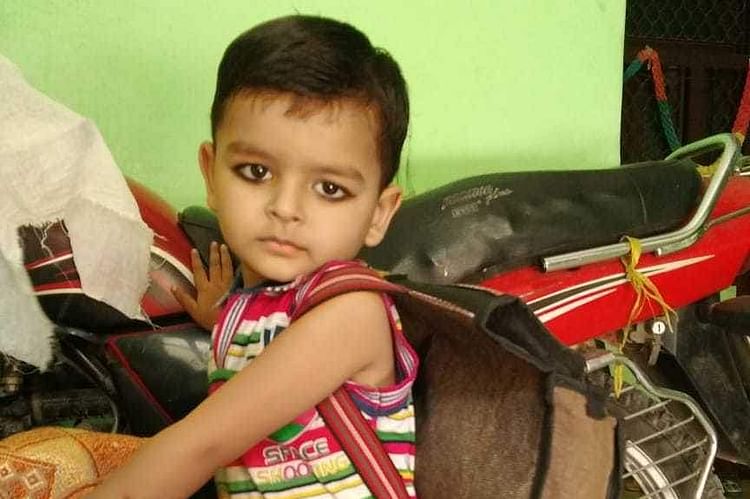 It all started in July 2019, when Gouransh started developing a fever that wouldn't let go. Medicines would seemingly control it for a few days, but then inevitably it would come back. Anirudh, a guard at Delhi-Metro, took him to multiple local clinics over the next month or so, to no avail. It wasn't until Gouransh started developing small lumps near his neck that they were asked to take him to a big hospital.
"They ran some kind of special scan there and said the results were unmistakable.

Our son had blood cancer, he was dying.

"

— Pooja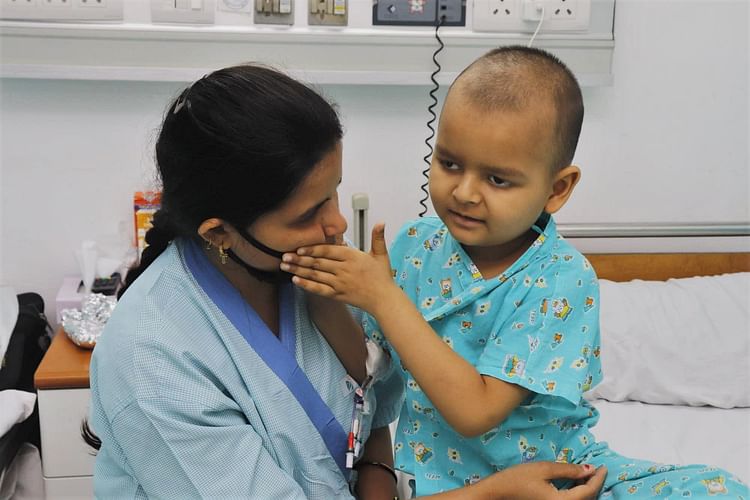 He was inches away from being declared cancer free before it relapsed
Within a week of his diagnosis, adding to these poor parents' woes, Gouransh went blind. But his doctors gave them hope, explaining that the blindness may not be permanent as it was caused by the cancer. If they could cure his cancer, then eventually their son would regain his vision.
"

Anirudh borrowed as much money as he could, and started our son on chemotherapy. I prayed day and night that it would not only give him his life back, but also his sight.

By February of this year, we were inches away from achieving this but then... then his cancer relapsed."

— Pooja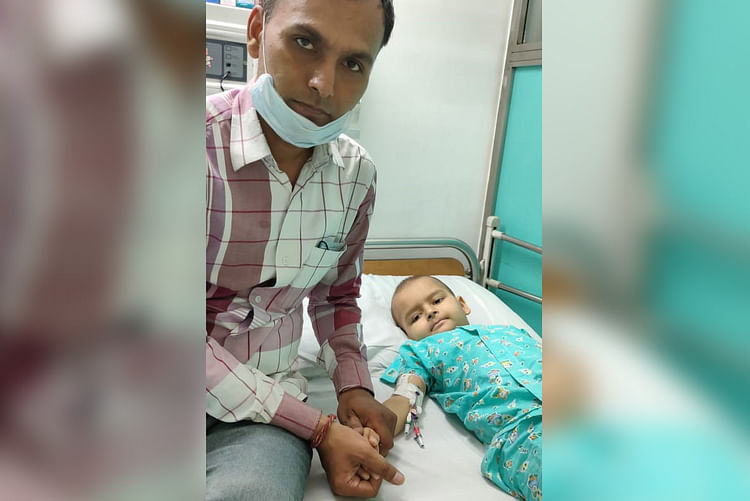 Only a bone marrow transplant can save Anirudh's only son now
Gouransh was just a few more sessions of chemotherapy away from finally being declared cancer-free in February. But in a cruel twist of fate, tests revealed that the cancer had relapsed. Desperate, Anirudh borrowed even more money and continued the chemotherapy for a few more months, but the cancer is stronger than ever.
"Just chemo is not enough anymore. They're saying he needs a bone marrow transplant, but that costs 30 lakhs!

With no work in the past 4 months, I'm struggling to even feed my family, so how...

"

— Anirudh, unable to finish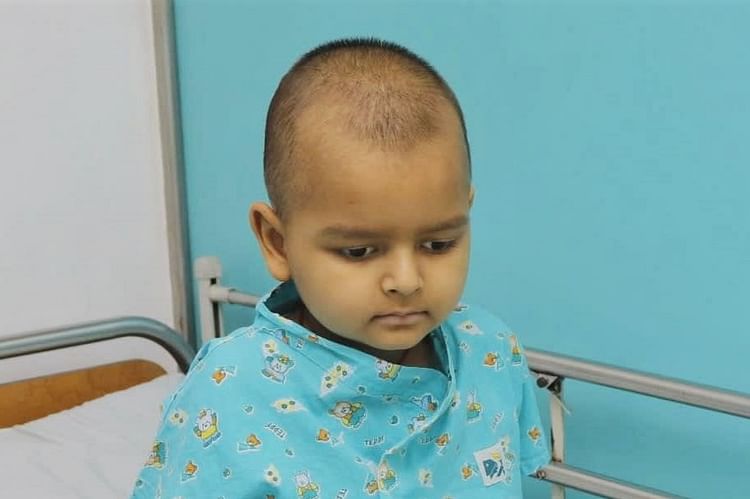 This little boy's father promised him he would 'get his eyes back'
"

I miss watching cartoons. I used to watch Doraemon a lot. I want to be able to watch cartoons again.

Papa promised me he'll get me my eyes back from cancer, so I'm not scared. He says you're helping him with this, so thank you. You're a very nice person."

— Gouransh